In an effort to highlight the unparalleled convenience of BarMax, we are thrilled to announce yet another BarMax Photo Contest, which will give you the chance to win some pretty cool prizes for doing what you are already doing-using BarMax in unexpected places.
This contest asks a simple question: Where do you study?
To enter:
(1) "Like" our BarMax Facebook Fan page, and
(2) upload a photo of yourself using BarMax anywhere outside of a classroom to our Facebook page and tag us (i.e. include "@BarMax" in the post)
OR
(1) Follow us on Instagram (@Bar_Max), and
(2) upload a photo of yourself using BarMax anywhere outside of a classroom and mention @Bar_Max in the comment.
There is no purchase required to enter. Every time you post a new picture, it is considered a new entry and there is no limit on the number of entries you can make.
The prizes are as follows:
One (1) Grand Prize: iPad
One (1) 1st Prize: iPad mini
One (1) 2nd Prize: Apple TV
Here are some entries from previous BarMax Photo Contests:
Instagram Example
getting nails done & reading @Bar_Max outlines :) 
Remember to tag @Bar_Max when posting your photo on Instagram.
Facebook Example
BarMaxin' it up at the laundromat. Rub a dub dub! @BarMax
Remember to tag @BarMax when posting your photo to Facebook.
One last thing- be creative! We will be choosing three finalists, and you vote for your favorite. The Grand Prize winner (i.e. the new iPad) will be the photo entry that receives the most "Likes" on our Facebook page and on Instagram. The finalists for this contest will appear online Friday, July 26th, and the voting period will end at midnight PST on August 1, 2013.
The deadline for submitting an entry is midnight PST on July 22, 2013.
Best of luck!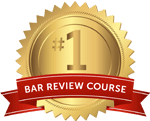 Get the #1-Rated Bar review for free.
Try Risk Free
✓ No card required
✓ 1 minute setup