Law school applications can be a stressful time for many students and may be even more nerve-wracking for those who choose to apply early decision. However, if you are just getting started on your application process and you are wondering what early decision even is or if it's worth it to apply, you're in the right place.
In this article, we will be discussing whether or not an early decision application is right for you. You'll also learn some important pros and cons of the early decision process and get some tips on who may benefit the most from completing the early decision process. Read on for everything you need to know!
What Is Law School Early Decision?
Law school early decision is just what it sounds like—an early application to a desired law school that results in an admission decision arriving much earlier than if you had applied regular decision. Early decision applications are typically binding and will require you to withdraw your applications at all other law schools if you are admitted.
If you submit an early decision application, you are agreeing to attend that school no matter what. This can give you an edge on the competition and may be a great idea if you are particularly set on one school, factors we will discuss below.
How Do You Apply Early Decision?
For most law schools, you can apply early decision much like you would with a regular decision application and will answer a question on the form that asks if you want to apply early decision. Other schools may have extra materials that are required or a completely separate application for early decision applicants, so make sure to check the law school's admissions website for more instructions, and contact the admissions office if you have any questions.

Law School Early Decision Pros and Cons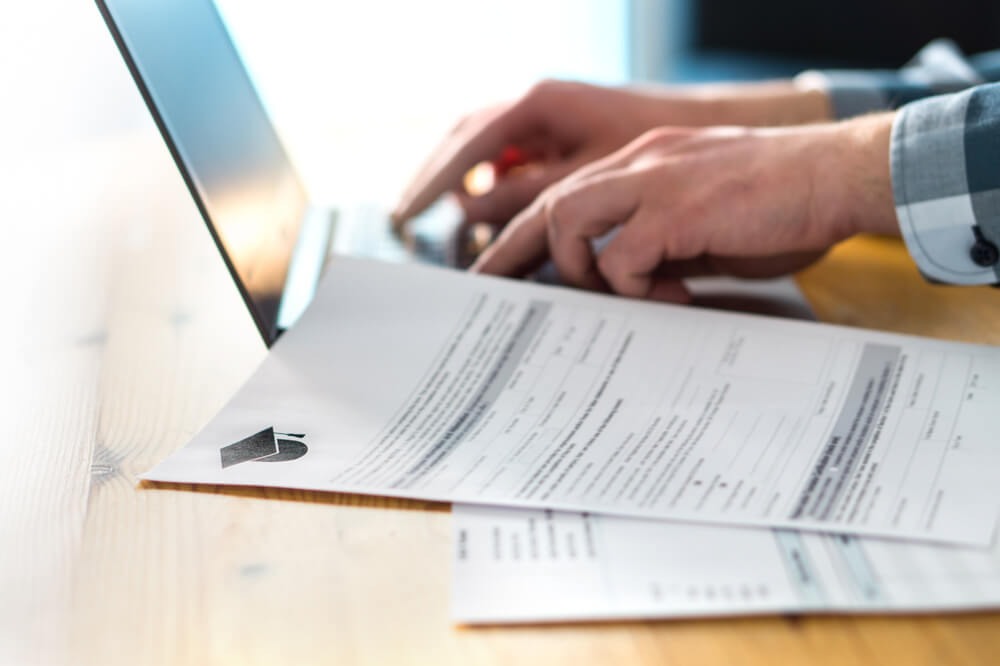 When deciding whether you should apply to law school early decision, you should carefully weigh the pros and cons so you can make a properly informed decision.
The Pros
These pros are some of the best things about the early decision process and may encourage you to apply.
Early Admissions Decision
One of the biggest pros about the early decision application is that you will receive an admissions decision much sooner than a regular decision applicant. This can be a bonus for anyone who knows what law school they want to attend and wants to lock it in as soon as possible, allowing them to relax a little bit and giving them more time to prepare for 1L (first year law school).

Increased Admissions Chances
Depending on your LSAT or GPA score, applying early decision could improve your chances of being admitted. This is because schools are more likely to accept students with greatly varying scores earlier in the cycle and with the commitment that comes with applying early decision. This can be a great pro if you plan on applying to a "reach school" and want to increase your admissions chances.
Smaller Application Pool
Because fewer students typically apply early decision, there will be a smaller application pool and less overall competition. This makes it easier for your application to stand out among the rest and can make it easier in general to be accepted. A smaller application pool is definitely a pro for anyone who may be worried about how their resume, scores, and personal statement will stack up against other applicants.
The Cons
Like most things, early decision applications don't come without their drawbacks. Check out the cons of this application type below.
Early Application Deadline
Early decision naturally comes with a much earlier application deadline. Most early decision applications are due in October and November, which means that you will have to have your entire application complete, including resumes, personal statements, required essays, and your LSAT score, no later than early October.
This can be a definite drawback for applicants who don't have that much free time to compile all their application materials by this time, or for students who are planning to take a later administration of the LSAT; in most cases, you cannot update your early decision application with a new LSAT score, so you will need to have taken the LSAT no later than the summer in which you wish to apply to law school.
Binding Decision
Early decision applications are almost always binding. This means that by applying early decision, you are committing yourself to the school no matter what. You will also be required to withdraw your application at all other schools if you are admitted.
This can be a disadvantage for several reasons, the first of which being it limits your choices of other law schools. Applying regular decision allows you to compare and contrast offers from other law schools to see what's the best out there. Early decision is binding and will not allow you to do this, limiting your power of choice and potentially locking you in to something that isn't the best fit for you.
Additionally, if you realize the law school you are accepted into isn't as great as you thought it was, it can be very difficult and seriously stressful to break the early decision contract. You may also have to scramble to send applications into other schools once the contract is broken if you are still planning on attending law school. You can read more about the realities of breaking an early decision contract here.
Potentially Less Financial Aid
Once you are locked into a school with an early decision, you are agreeing to attend that school no matter what. This typically results in early decision applicants receiving less overall financial aid, because the law school knows that they don't need to encourage the student to enroll at their school. You will also not be able to negotiate with other law schools and their scholarship offers in an attempt to increase your financial aid amount at your early decision school.
While some law schools do offer varying amounts of merit scholarships for their early decision students, if you know that you want to try and get the most out of your law school applications and negotiate for significant amounts of merit aid, applying early decision may not be the best option for you.
Who Can Benefit the Most from Early Decision?
As we discussed above, applying early decision can increase your admissions chances if you have a certain set of scores. For most law schools, your chances of admissions are greater if you are a "splitter student" — a student with a high LSAT score and a lower GPA or vice versa.
Law schools will accept splitter students to improve their yield and median scores, and because splitter applications can be received so differently at different law schools, most students are likely to accept an early decision offer as it provides a sort of guarantee for them.
This means that splitter students are the most likely to benefit from an early decision application, with students who have both LSAT and GPA scores under or over the law school's median receiving less benefit from the early decision process.
Should You Apply Early Decision?
So, now that you know all of the pros and cons, we reach the ultimate question—should you apply early decision?
This is something that depends greatly on what you want to get out of law school, your individual financial and time management situations, and your LSAT score and GPA. If you have your heart set on a particular school and you know you want to attend, no matter what, then sure, early decision may be a great option for you.
However, if you are interested in comparing offers from law schools and receiving scholarships is a big deal for you, you may want to consider applying regular decision. Again, it all depends on what you personally feel is a good fit for you and your educational goals.
You should also keep in mind that you can be waitlisted with early decision, which will put your application onto the waitlist with other regular decision students. Law schools may also reject your application for early decision and place you into the regular application pool, which is common if your scores are lower; the law school doesn't want to reject you just yet, but they do want to get a better picture of their applicants for that year before making a final decision.
Apply to the Law School of Your Dreams
Deciding whether to apply early decision or to go with regular decision on your law school applications can be a nerve-wracking situation. On one hand, early decision may be a great option for you, especially if you are a splitter student, but on the other, the thought of a completely binding decision can be overwhelming.
When choosing which type of application to submit, you should be sure to consider all the pros and cons of an early decision, evaluate your personal goals and financial situation, and do extensive research on the law school you are applying to. As long as you make an informed decision about your early decision application, you are sure to apply to your dream law school with no regrets.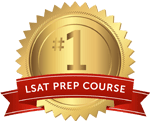 Get the #1-Rated LSAT Prep for free.
Try Risk Free
✓ No card required
✓ 1 minute setup