The traditional route of attending law school, taking the bar, and becoming a practicing attorney is what most students think of when they start considering a legal career. However, this doesn't mean that there aren't other options for becoming a lawyer that might benefit those on a more non-traditional path.
In this article, we will be discussing how exactly you may be able to become a lawyer without first going to law school. We'll also be giving you the pros and cons of pursuing such a route so you can be better prepared to make your final decision and choose how you want to undertake a legal career.
How to Become a Practicing Lawyer
In most cases, the road to becoming a lawyer is paved with studying for the LSATs, compiling a competitive law school application, and undertaking the rigorous three year education that is obtaining a law degree. As soon as you have your Juris Doctor (J.D.) degree, you will need to study for and take the bar exam in the jurisdiction you wish to practice; once you successfully pass and have been granted bar admission you are free to practice as a lawyer in the jurisdiction.
An alternative to this traditional route is to undertake a legal apprenticeship, which is sometimes called "reading the law." Only a handful of states allow you to substitute an apprenticeship for law school, so if you are interested in this method of becoming a lawyer, you will need to relocate to one of the states we discuss below if you don't already live there.
Do You Need a Law Degree to Take the Bar Exam?
In most states and U.S. jurisdictions, you will need a law degree before you are eligible to take the bar exam. That being said, the states that offer alternatives to law school do not require a law degree before you sit for the bar. In these areas, you will need to meet the requirements of an apprenticeship program or have obtained a degree from an accredited law school before taking the bar, which offers more flexibility regarding your legal education.

States Offering Legal Apprenticeships
The states we discuss below do not require any type of law school or law degree before you are allowed to take the bar exam. The requirements for each state are different, so make sure you understand what an apprenticeship in that jurisdiction would entail before enrolling in one.
California
An apprenticeship in California must contain four years of studying in a law office with a supervising attorney that has at least five years of active law practice in California. You will need to study a minimum of 18 hours a week, with five of those hours being under the direct supervision of the attorney.
Throughout the apprenticeship, you will need to take monthly exams, file bi-annual progress reports, and will be required to take the California First-Year Law Students' Examination. You must pass the first-year law students' exam within your first three attempts after your first year of studying in the apprenticeship to receive recognition for your work thus far.
Vermont
An apprenticeship in Vermont will need to consist of four years of studying under an attorney or a judge who has at least three years of active law practice in the state.
Virginia
In Virginia, your apprenticeship will need to contain three years of studying in a law office with a supervising attorney that has at least 10 years of active law experience. You will need to study at least 25 hours per week for 40 weeks per year. You are not allowed to be employed or paid for your work during this time, as the studying position and work you do is completely voluntary.
Washington
For an apprenticeship in Washington, you will need to spend four years working in a law office with a supervising attorney that has at least 10 years of active law practice. You must work 32 hours a week and spend three of those hours under the direct supervision of the attorney.
It is required for you to be employed by the attorney, which means you can't work voluntarily or without compensation for your time, and you will also need to pay an annual fee of $1,500.
States That Require Some Law School
If you don't mind taking some law school classes before going a non-traditional route to your legal career, there are a couple of states that will allow an apprenticeship experience alongside some law school before you are able to take the bar and become a lawyer.
Maine
In Maine, you can spend two years studying in a law school and one year studying in a law office as part of an apprenticeship before you are eligible to take the bar exam and become a practicing attorney.
New York
In New York, you will need to have four total years of studying — a minimum of one year needs to be done in law school, and the remaining years will need to be part of an apprenticeship in a law office.
How Do You Obtain an Apprenticeship?
If you think that an apprenticeship would be a great solution for you, you may also be wondering about how to successfully obtain one and start your journey to becoming a lawyer.
The best way to secure yourself a legal apprenticeship is to politely inquire at a law firm where the supervising attorney would meet that state's practice requirements (this refers to how long they have been actively practicing in the state) and where you would want to study. You can also check on a law firm's website, as many legal offices in states that accept apprenticeships may have separate programs set up to handle apprenticeship inquiries.
Don't get disheartened if you don't find a position right away; it can take time for you to find the right fit with a firm and supervising attorney. It is a good idea not to rush the process of selecting somewhere to apprentice as you will be studying with them for an extended period of time and want to ensure the experience is as supportive as possible.
The Pros and Cons of Apprenticeship
Even though an apprenticeship might be the right choice for some people, it is important to consider both the pros and cons of such a decision. This will help you evaluate whether or not undertaking an apprenticeship is the right choice for you and your personal goals.
Cost
Cost is a large factor for many people when it comes to considering an apprenticeship over law school. Law school can cost between $20,000 and $60,000 or more a semester depending on the school you go to, but enrolling in an apprenticeship is unlikely to cost you any fees and will not cost you tuition. That being said, you may need to purchase textbooks or other legal materials depending on who you are studying with.
An apprenticeship program might be a great option for those who aren't able to take on the often hefty financial burden of a traditional law school route.
Bar Pass Rate
Bar passage rate is an important thing to look at when you are considering an apprenticeship instead of law school. In most cases, those who have opted for an apprenticeship tend to score lower on the bar exam than those with an accredited law school degree.
That being said, the bar passage rate also depends on the difficulty of the bar exam in each jurisdiction. You very well may be able to pass the bar exam on the first try after an apprenticeship, but the odds are it may take you longer and a little bit of extra prep work.
Time Commitment
Undertaking law school or an apprenticeship may both require significant time commitments, but law school can be a shorter route. With law school, you will be studying for 3 years and as soon as you graduate, you will be eligible to take the bar exam. On the other hand, an apprenticeship may take 4 or more years to complete and you may have to put extra time into studying for the bar exam once it has concluded.
Even with the drawbacks above, an apprenticeship does offer you more freedom to fit your studies into your life than attending law school full-time would. If you cannot commit to the full-time studying needed in law school, working a legal apprenticeship into your schedule may be a viable option.
Networking and Employment
Students who attend law school traditionally have many opportunities to network and make connections with potential future employers. This can make it easier to find a job after taking the bar exam and to become involved with the legal community as a whole. While working in an apprenticeship may afford you opportunities to become involved with the legal community, you may not have as many opportunities to interview with more selective law firms and attend career events.
However, an apprenticeship can give you significant experience in legal work that some employers value more than extracurricular experience and law school connections. It may be a little more difficult to find employment straight out of your apprenticeship, but any job you do find may be more likely to accept you based on your knowledge and experience rather than name recognition of a law school.
The Best Legal Education for Your Life
Deciding how to obtain a legal education can be a major decision and is not something to take lightly. If you are unable to attend law school full time or take on the potential financial burden of a traditional law school route, it is possible to become a lawyer without first attending law school. As long as you live in, or relocate to, one of the states that offer an apprenticeship program, you can undertake your legal education in the way that best fits your life and eventually meet your legal career goals.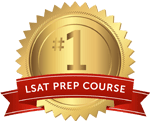 Get the #1-Rated LSAT Prep for free.
Try Risk Free
✓ No card required
✓ 1 minute setup