Whether you're considering attending law school or have already been accepted, settling down to do some reading about the legal profession and what you can expect as a first-year law student can be incredibly helpful in preparing you for a legal career. Among the many law books out there, several stand out as must-reads for any new or potential law student.
In this article, we will provide you with a comprehensive list of the best law books out there to help you prep for your first year. You'll learn which are the best reads whether you are in the mood for fiction, a non-fiction law book to get a jump on your learning, or the best books to prepare first-year law students for their time in law school.
Do You Need to Read to Prepare for Law School?
As you may already know, law school comes with a significant amount of required reading. Most full-time law students will end up putting in at least 2 to 3 hours outside of class reading and preparing assignments each day, which can add up to a lot of studying over the course of a semester. That being said, you may be wondering why you would want to start reading before you even start law school.
Reading legal books before law school can help you prepare for the realities of a legal career. It can be incredibly helpful for individuals who aren't sure they want to enroll in law school to read certain fiction and non-fiction books about the legal field before making a decision about whether or not to undertake a career in law.
Additionally, first-year (1L) law students may find it helpful to read books preparing them for their time in law school, as the first couple of semesters are usually the most stressful and significant in terms of grades. Certain books may also give 1L students guidance on preparing study materials, time management, and exam tips so that they have a great chance of success during their first year of studies.
Best Non-Fiction Law Books to Read
These non-fiction law books can give you an expert overview of basic legal concepts and the origins of the study of law, which is something that can help every aspiring legal professional.
1. The Rule of Law by Tom Bingham
Providing an overview of the context of the law and the significance of the phrase "the rule of the law," this book provides a comprehensive introduction into the legal world and how lawyers are trained to practice. It gives the reader a compelling set of thoughts and speaks on how fundamental rights are woven into the legal system. It is a great choice for those who are considering a legal career and want to know more about the roots of this profession.
2. About Law by Tony Honoré
Even though About Law spends most of its time giving a breakdown of the English legal system, the other topics that the author discusses, such as the purpose of the law and how the law works, can be incredibly beneficial to read if you are considering a legal career. It is a fairly short book and focuses on legal basics, which can make it an easy read.
3. Law School Confidential by Robert H. Miller
A complete guide to the law school experience, Law School Confidential is written "for students, by students." The book contains an in-depth guide to law school that starts with helping readers decide if law school is the right option for them and ends with a discussion on taking and passing the bar exam. It is a fantastic choice if you are considering law school and want a realistic, detailed guide of what you can expect from the experience.
4. 24 Hours with 24 Lawyers by Jasper Kim
For those who are considering a legal career but aren't sure what field to work in, 24 Hours with 24 Lawyers gives an overview of several diverse legal practice areas and details a day in the life at each. This can be a great read if you aren't sure which type of legal field would fit you, or you are a law student looking for the right field for you to specialize in.
5. Justice: What's the Right Thing to Do? by Michael J. Sandel
Written by Harvard professor Michael J. Sandel to accompany his popular course "Justice," this book discussing some of the most complex and challenging issues related to justice that lawyers have to deal with on a daily basis. It gives an overview of some of America's most notable controversies while challenging the reader to think critically in order to make sense of these issues both politically and morally. For those who are considering a career in law and want a new way to look at several essential issues, this book is a must-read.
Best Law Books for 1L Students
As you enter into your 1L, it can be helpful to do some preparation by reading books that can help you better organize your time, understand what to expect from the law school experience, and perform better in your classes.
1. One L by Scott Turrow
One L details the experience of author Scott Turrow during his first year of law school at Harvard. The book provides insight into the expectations of a 1L student and the interactions that the author had, giving details on how each experience shaped his time in law school and career. It is a good choice if you are about to enter into law school and want to gain a realistic sense of what your time will be like.
2. Making Your Case: The Art of Persuading Judges by Antonin Scalia and Bryan Garner
Many of the assigned readings you will encounter in law school will be written by former Supreme Court Justice Antonin Scalia along with Bryan Garner, a prominent lawyer and author of legal writing education books. Scalia authored this book to allow new law students an insight into effective oral and written communication. Both of these authors will reappear throughout your law school life, so it is a great idea to read this book before starting 1L and become familiar with them ahead of time.
3. Letters to a Law Student by Nicholas McBride
Another highly popular choice among future 1L students is Nicholas McBride's Letters to a Law Student. This book provides a basic introduction to the legal system and gives advice to those about to begin law school via letters written to a fictional student. It is a highly recommended read for those who are just about to start law school and want the extra advice on studying, time management, and tempering expectations of law school.
4. Getting to Maybe: How to Excel on Law School Exams by Richard Michael Fischl and Jeremy Paul
An incredibly helpful read for those about to enter their first year of law school, Getting to Maybe details what it takes to succeed on law school exams. The book provides examples and instructions on how to argue legal issues and how to prepare yourself accordingly for law school exams so that you have the best chance of succeeding during your first year.
5. The Legal Analyst: A Toolkit for Thinking About the Law by Ward Farnsworth
In law school, you will be asked to think about challenges in a number of different ways and to evaluate legal issues objectively. The Legal Analyst can help prepare you for these assignments and will introduce you to common psychological principles and biases that may interfere with an individual's interpretation of the law, providing a comprehensive overview of legal thought.
6. Reading Like a Lawyer: Time Saving Strategies for Reading Law Like an Expert by Ruth Ann McKinney
During your 1L year, reading assignments will take up a majority of your time. Reading Like a Lawyer can help prepare you to read efficiently by providing explanations on how to read for success and additional reading challenges, so you are ready to excel in your law school reading assignments before you even get to class.
Best Fiction Books About Law
The below books may be fiction, but the legal issues and concepts presented are essential for any law student or aspiring legal professional to review.
1. Bleak House by Charles Dickens
Often considered one of Charles Dickens's most important works, Bleak House tells the story of complex legal proceedings in Victorian society, set on the background of a family waiting to hear the results from a long-running lawsuit. The novel features many instances of legal corruption and critiques the English legal system in which cases and lawsuits could drag on seemingly endlessly.
Even though this book doesn't deal with specifically American legal topics, it is a great introduction into the world of the legal profession and the many lives that can be affected by legal decision-making.
2. The Handmaid's Tale by Margaret Atwood
One of today's most popular books, The Handmaid's Tale is set in a dystopian society that offers limited freedoms and rights to women. The books cover important legal issues such as equal rights and the role of religion in politics, which are relevant for any potential lawyer.
3. To Kill a Mockingbird by Harper Lee
To Kill a Mockingbird takes place in 1930s America and brings up pertinent issues surrounding racism and the legal system. The book is a staple in many high school and undergraduate courses due to the complex issues it brings up in regards to equality, discrimination, and civil rights.
4. The Firm by John Grisham
One of John Grisham's most well-known legal thrillers, The Firm deals with the inner workings of a law firm and the control that certain unforgiving characters have over it. While this book may not be the most accurate depiction of a lawyer's day-to-day life, it can be an exciting read that allows you to become familiar with the legal system and certain law firm practices.
Reading for Legal Success
No matter whether you've already been accepted into a law school or you are considering some kind of legal career, reading law books ahead of time can help you make important decisions on the legal profession you want to enter into. They can also help prepare you and set realistic expectations for your first year in law school, setting you up for success ahead of time.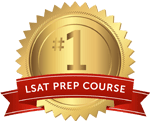 Get the #1-Rated LSAT Prep for free.
Try Risk Free
✓ No card required
✓ 1 minute setup