Visalia is a small city in central California located in the San Joaquin Valley. As a member of Tulare County, it is the economic and governmental center of one of the most productive agricultural areas in the country. Visalia was an extremely small town when founded in 1850 with a population between 60-80, but it expanded rapidly during the gold rush of 1859. To this day, agriculture is the main economic driver of this city. Practicing law in Visalia wouldn't be bad either though; the average salary for a lawyer in Visalia is around $85,000 per year.
Students living in Visalia aren't particularly close to any one school, but they are smack dab in the middle of two of the best geographical areas for law school. Both northern and southern California boasts some of the best law schools in the nation – and in the world. Up north, you'll find the likes of Stanford and UC Berkeley. Down south, you have UCLA and the USC Gould School of Law. Those are just some of the top options. Students with a less than stellar track record will have options with other schools in both northern and southern California. But because of the location, no matter the ranking, these schools are going to be competitive to get into.
Students applying to a California law school will need to have an application that shows a strong background in academic performance. That won't be enough on its own though. Students will also need to do very well on the law school admission test, known as the LSAT. The LSAT is known for being one of the hardest tests in all of academia. It is also known for the heightened blood pressure of the students who are set to take it. To mitigate the difficulty and calm the nerves, you are going to want to develop a solid strategy and spend a lot of time studying. To do this, you'll need an LSAT prep course.
The search for an LSAT prep course is not an easy one. One simple internet search will turn up more results than you can count, with each course being unique from the next. When you consider how important the LSAT is for both your immediate and long-term future, you are going to want to make sure you get this choice right. There will be a lot to consider, but there is not one simple answer as to which is the best LSAT prep course. It will be up to you and what you feel most comfortable with. So, how do you know what course is right for you?
In this article, we will highlight some of the most important considerations when it comes to LSAT prep. With the information you learn here, you'll be able to go about your search more confidently, and more easily choose a course that is appropriate for you. Before we go into details, there are some things that we consider to be necessary for LSAT prep. Those things are:
Actual LSAT questions and Prep Tests from previous years.
Detailed video/in-person explanations of the types of questions you'll receive.
A sliding scale for pricing.
A support system to help you with your prep even when you are not in class.
Online vs In-Person LSAT Prep Courses
The first thing you should think about when searching for an LSAT prep course is the location of the course. When you consider the amount of time that you will be preparing for this exam, it makes sense that you would choose a venue where you are physically comfortable and are able to really focus. You'll want to make sure your schedule works with the LSAT course you've chosen, or that you can work your schedule around the course. When it comes to the location, you'll have two main options: in-person or online. Traditional thinking would place a student in the classroom, but with modern technology, online courses are able to offer all the same resources and the same amount of support. These courses both have the same goal of getting you fully prepared for the LSAT, but they arrive there in very different ways. Why choose one over the other? Let's take a look.
Those who prefer the classroom setting will want to opt for in-person LSAT prep. Here you will be placed with a group of peers and an instructor. This works as a wonderful support system as you'll be able to bounce ideas off of your peers and maybe even learn new ways of thinking about the LSAT. This should also help with focus, as everyone in your class will have the same goal. Class sizes are kept small, normally 12 or fewer students, to make sure that each student has plenty of access to the course instructor. These instructors are hired for various reasons, but each one of them has some level of expertise when it comes to the LSAT. Those interested in hiring guidelines can generally find them on the corresponding course website. Once outside of the classroom, students will have extra learning by way of video lessons. For some courses, these video lessons are only available during the course. Courses typically run for 6-8 weeks, meeting once or twice per week. This makes in-person LSAT courses inflexible at best when it comes to scheduling. That's not the only downside of in-person LSAT prep; these courses can be incredibly expensive, sometimes prohibitively so.
Online LSAT prep courses will be the more attractive option for those students who prefer flexibility in their schedules. Because these are taught via video lessons, you will be able to do them whenever and wherever they'd like, whether that is the local coffee shop at noon, or in your kitchen at 3 AM. This is especially beneficial for students who may be in the midst of a career change and have to juggle studying for the LSAT with holding down a job. While you won't have one-on-one interactions with the other students or instructors, you will still receive plenty of support via email. Some courses even offer 24-hour support for those students who need to study during the off hours of the day. The flexibility could be good for more than accommodating busy schedules as well; students who prefer to learn at their own pace will also prefer online courses to in-person. With online LSAT prep, you never have to worry about the embarrassment of falling behind or the boredom of getting too far ahead. One of the other perks of online LSAT prep is that it is considerably less expensive than in-person LSAT prep. In fact, online LSAT prep costs only a fraction of what in-person does. When you consider all of those things – flexibility, accessibility, and affordability – it makes sense that online courses have grown to be as popular as they are.
Whether you choose online or in-person, you need to make sure that your course offers practice exams. These practice exams will allow you to see how you are shaping up heading into your test. You'll be able to see your weaknesses and really develop a strategy for when your test day rolls around. Because these practice exams are actual LSATs from previous years, you'll get an accurate feel for what to expect the day you take the LSAT. Different courses offer these in different ways. Some courses only offer a few at certain points throughout a course, while others will give you as many as you want to be completed whenever.
Pros of an In-Person Course:
In-person resources such as teachers, books, and peers.
A structured system that goes at a specific pace, allowing you to focus on one thing at a time.
Practice tests are administered in a realistic environment.
Pros of an Online Course:
Make your own schedule.
An expansive list of readily available resources.
Less expensive than in-person.
Personalized problem-solving.
Take as many practice tests as you want.
Best Online LSAT Prep Courses in Visalia

LSATMax LSAT Prep Course
Your secret weapon for getting accepted to the law school of your choice, the LSATMax online LSAT prep course from TestMax, is guaranteed to raise your scores. For a reasonable one-time fee, you'll get instant access to a huge arsenal of tools to help you prepare for the exam on your own time. With countless five-star reviews across TrustPilot, Google Play, and the Apple App Store, LSATMax is clearly the best online LSAT course available.
What makes LSATMax the best online prep course for any pre-law student looking to max out their LSAT scores? First, because it's available on both web and mobile, you will be able to access your course materials at any time. Next, unlike many online courses that use practice questions written by so-called experts, LSATMax only uses actual questions that have appeared on the LSAT. Your membership gives you access to up to 9,000 questions.
There are three LSATMax course packages available. All three contain the full LSATMax course catalog with over 100 hours of video from instructors who have all scored in the 99th percentile on the LSAT themselves. You'll also have opportunities to get personalized help from our instructors via real-time chat, message boards and scheduled office hours Q&A sessions. All students can also access their sample questions using LSATMax's digital LSAT simulator for an authentic experience that replicates and gets you ready for the real LSAT.
Course Packages Available:
All LSATMax packages contain the full course catalog and a subscription to LSAT Prep Plus which gets you access to every LSAT practice exam available from the LSAC. You can choose between 3 flexible packages that give you access for the length of time you need to study for the LSAT.
LSATMax 60: This package gives you 60-day access to the full LSATMax course. It is great for students who have a shorter amount of time to study before their exam or who only need to raise their score a few points.
LSATMax 180: This 180 day access package is designed to fit the needs of most students by giving access to the course for longer than the average time spent studying for the exam.
LSATMax 365: This package is the best value for those who have a longer time frame to study for the exam or need to raise their score as much as possible.
No matter which package you choose, TestMax offers 0% financing for up to a full year through Affirm. Remember, the earlier you begin preparing for the LSAT, the higher your scores will be.
Pros:
Get instant access to flexible packages and pricing
Guaranteed to boost your LSAT score or your money back
Interactive instruction with real LSAT experts
Digital LSAT simulator for 100% realistic test experience
---
The Princeton Review LSAT Prep 165+
https://www.princetonreview.com/grad/lsat-honors-course
The only online LSAT Prep course that claims to guarantee a specific score, the Princeton Review has a course called 165+ that promises a score of 165 or higher on your next LSAT test attempt after completing the course. This may seem hard to believe at first, and upon looking into it further, you will find that it only applies to students who have scored higher than 158 on a previous official LSAT test or on the first required practice test. While this can still be useful to improve your scores the second time around, it's nowhere near as impressive as it sounds.
Pros:
Over 80 hours of video instruction by LSAT experts
Online drills with explanations
Cons:
Misleading score guarantee
Very expensive
---

Alpha Score LSAT Prep
One of the few options for basic, affordable LSAT prep, Alpha Score offers a good selection of study materials for a reasonable price. There are over 50 hours of video lessons from instructors, each with at least 5 years of experience teaching LSAT prep courses. There is no live content, but you are able to ask questions to your instructor via messaging on the member's area of the website. Membership to the Alpha Score LSAT prep course lasts for 12 months before you need to renew to keep access.
Pros:
50+ online lessons and tutorials
Reasonably priced
Long-lasting access
Cons:
Only 10 official LSAT-licensed practice tests included
No live instruction is available
---
Best In-Person LSAT Prep Courses Visalia
TestMasters
Address- Hebrew Union College, 3077 University Avenue, Los Angeles, CA 90007
Phone Number- (800) 696-5728
Link- https://www.testmasters.net/Lsat-Prep-Courses/california-downtown-los-angeles
Why they are a good choice
TestMasters goes out of their way to make sure that students have everything they need and then some to succeed on the looming LSAT. With TestMasters, you'll receive 60 hours of classroom time plus an additional 100 of extra learning in the form of video lessons. This tried and true curriculum that was developed by the world record holder for the most perfect scores on the LSAT and is taught by expert instructors who have scored in the 98th percentile or better. TestMasters is located 3 hours south of Visalia in downtown Los Angeles.
Manhattan Review
Address- Manhattan Review GMAT GRE LSAT Prep, Los Angeles Teaching Center at the Marriott, 900 West Olympic Boulevard, Los Angeles, CA 90015
Phone Number- (310) 402-5117
Link- https://www.manhattanreview.com/los-angeles-lsat-prep-courses/
Why they are a good choice
Manhattan Review thinks that the best way to teach a student is to learn how a student learns best. They are able to do this by performing evaluations on students before and during the prep course. This extra attention to detail may make teaching the LSAT a little bit harder for them, but in the end, it is worth it for both the student and the company. Manhattan Review has built a reputation for success, landing students in some of the top law schools and law firms in the country. Manhattan Review is also located in Los Angeles.
Manhattan Elite Prep
Address: Will and Ariel Durant Library, 7140 Sunset Boulevard, Los Angeles, CA 90046
Phone Number- (323) 876-2741
Link- https://www.manhattaneliteprep.com/lsat-los-angeles-prep-course-class/
Why they are a good choice
Manhattan Elite Prep was designed with the busy student in mind. In fact, those going through a career change needing a shorter course will want to look here. While Manhattan Elite Prep offers the typical 6-8 week course, where they really shine are their week-long and weekend crash courses. Teaching the LSAT on an abbreviated schedule makes an already tough task that much more difficult, which is why Manhattan Elite Prep hires only the best instructors. Like the others, Manhattan Elite Prep is also located in Los Angeles.
Best Law Schools Near Visalia
San Joaquin College of Law
Location: Clovis, CA
Website: http://www.sjcl.edu/
Admission Email: studylaw@sjcl.edu
UCLA School of Law
Location: Los Angeles, CA
Website: https://law.ucla.edu
Admission Email: admissions@law.ucla.edu
Loyola Law School
Location: Los Angeles, CA
Website: https://www.lls.edu
Admission Email: admissions@lls.edu
Interested in going to the best law school near Sunnyvale? See the best law schools in California.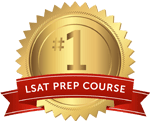 Get the #1-Rated LSAT Prep for free.
Try Risk Free
✓ No card required
✓ 1 minute setup