Infamously known as the "Streaking Capital" due to the series of streaking events that occurred in the 1970s, Knoxville is best known for hosting the 1982 World's fair—but it also happens to have some of the best barbecue in the American South. Nature lovers visiting the city will definitely appreciate the Tennessee River that cuts through Knoxville as well as the seven lakes that surround it. Unfortunately, the city's crime rate tends to dampen its luster. With an overall crime rate of 57 per one thousand residents, Knoxville sports one of the highest crime rates in the country regardless of community size. This gives citizens a one in 18 chance of becoming a victim of either violent or property crime each year. With numbers like these, it's crucial for Knoxville to be well-supported by its dedicated workforce of lawyers.
Lawyers in Knoxville earn an average base pay of $84,155, which is definitely an attractive sum. Of course, the intensity of work that comes with practicing law justifies the high salary. In order to be successful, a lawyer must maintain a high level of mental fortitude throughout his or her entire career. Every individual case that lands on a lawyer's desk brings a unique set of requirements, and even the smallest mistake can form a chain of negative effects in the lives of others. Along with an unwavering work ethic and adaptive wit, a lawyer must also possess a comprehensive knowledge of the law as it is written. As we all know, the only way to acquire that knowledge is by studying law through a long, arduous academic process.
With top-ranked law schools like Lincoln Memorial University — Duncan School of Law and Vanderbilt University Law School, there are a number of options for prospective law students to consider. For prospective law students, the pre-law journey culminates in the LSAT. This monumental exam serves as the gatekeeper between students and the law school they're looking to attend.
Since the LSAT is such a key consideration in law school admissions programs, many students elect to enroll in LSAT prep programs to help maximize their chances of achieving a high score. Whether administered in a classroom or online, a reputable LSAT prep curriculum can prove to be the determining factor in a prospective law student's admission into — or rejection from — law school. Given the number of course providers to choose from, finding the right option requires a considerable amount of time and research. To help optimize the selection process, we've compiled this list of the best online and in-person LSAT prep courses in Knoxville. With over ten years of experience in the learning sector, we know what comprises a good prep course and only recommend those that contain the following:
Real LSAT questions and tests (Prep Tests) from previous years
Detailed video explanations of every question type and concept
Flexible pricing to accommodate any budget
Some sort of support system and materials to use during and after the class
Online vs In-Person LSAT Classes
Since no two students have identical learning patterns, there's no single LSAT prep course format that's right for everyone. Before looking into the course details of various providers, it's important to first determine whether you'll benefit more from an in-person or online course.
In-person LSAT prep courses place you in the same physical setting as your instructor, which makes for a much more personalized learning experience. If you prioritize personal guidance over the freedom to form your own study plan, this option might be your best bet. There's also the advantage of being connected to other prospective law students, which allows you to form study groups.
Unfortunately, the advantages of this format end there. In-person LSAT prep courses require you to commute to the classroom on a regular basis, which will have a negative impact on your schedule if you're balancing several obligations outside of schoolwork. Additionally, these courses are quite expensive, especially when compared to the affordable cost of online courses. This makes them eligible only to students with considerable wiggle room in their budgets.
If the requirements of an in-person course are enough to deter you from the format, consider taking an online curriculum. Online LSAT prep courses offer students on-demand access to all the materials they'll need to get ready for the LSAT. This relatively new method of learning has come a long way since its bare beginnings — today, it's widely considered to be the more feasible option for the average prospective law student. Online courses allow you to design your own LSAT prep schedule that's customized to fit your lifestyle. You'll be able to study wherever and whenever you choose to, which is invaluable for students with busy schedules.
Despite there not being an instructor who's physically with you, the modern online course connects you to a vast support network wherein seasoned LSAT instructors will provide answers to your important questions in a timely manner. Because online LSAT courses are so affordable compared to the in-person alternative, this option is available to all students regardless of their budgets.
If you'd like to read some additional input on the advantages of online learning, check out this article on the case against in-class LSAT prep courses.
| | |
| --- | --- |
| Pros of an Online Course | Pros of an In-Person Course |
| Total freedom to schedule your LSAT prep at your own pace | Instructors provide on-hand guidance to help keep you on the right path |
| Test materials and other valuable resources are available at any time | Opportunity to meet and interact with fellow prospective law students |
| Much less expensive than in-person courses | Classroom environment conducive to learning |
| Personalized study plan to help you tackle problem areas | |
| Simulates real LSAT which is taken digitally on a tablet | |
The Best Online LSAT Prep Courses in Knoxville

LSATMax LSAT Prep Course
Your secret weapon for getting accepted to the law school of your choice, the LSATMax online LSAT prep course from TestMax, is guaranteed to raise your scores. For a reasonable one-time fee, you'll get instant access to a huge arsenal of tools to help you prepare for the exam on your own time. With countless five-star reviews across TrustPilot, Google Play, and the Apple App Store, LSATMax is clearly the best online LSAT course available.
What makes LSATMax the best online prep course for any pre-law student looking to max out their LSAT scores? First, because it's available on both web and mobile, you will be able to access your course materials at any time. Next, unlike many online courses that use practice questions written by so-called experts, LSATMax only uses actual questions that have appeared on the LSAT. Your membership gives you access to up to 9,000 questions.
There are three LSATMax course packages available. All three contain the full LSATMax course catalog with over 100 hours of video from instructors who have all scored in the 99th percentile on the LSAT themselves. You'll also have opportunities to get personalized help from our instructors via real-time chat, message boards and scheduled office hours Q&A sessions. All students can also access their sample questions using LSATMax's digital LSAT simulator for an authentic experience that replicates and gets you ready for the real LSAT.
Course Packages Available:
All LSATMax packages contain the full course catalog and a subscription to LSAT Prep Plus which gets you access to every LSAT practice exam available from the LSAC. You can choose between 3 flexible packages that give you access for the length of time you need to study for the LSAT.
LSATMax 60: This package gives you 60-day access to the full LSATMax course. It is great for students who have a shorter amount of time to study before their exam or who only need to raise their score a few points.
LSATMax 180: This 180 day access package is designed to fit the needs of most students by giving access to the course for longer than the average time spent studying for the exam.
LSATMax 365: This package is the best value for those who have a longer time frame to study for the exam or need to raise their score as much as possible.
No matter which package you choose, TestMax offers 0% financing for up to a full year through Affirm. Remember, the earlier you begin preparing for the LSAT, the higher your scores will be.
Pros:
Get instant access to flexible packages and pricing
Guaranteed to boost your LSAT score or your money back
Interactive instruction with real LSAT experts
Digital LSAT simulator for 100% realistic test experience
---

Blueprint LSAT Prep
Your monthly membership to Blueprint LSAT prep comes with access to some of the most entertaining LSAT prep video lessons available online. You can also use the interactive homework app to work on questions for LSAT practice exams. You'll also get a personalized lesson plan based on the date of your LSAT. The major drawback of the Blueprint online LSAT prep course is that there is a substantial monthly fee. Because there is a strong correlation between scores and how early you start studying, monthly memberships can get very costly. There is a discount offered for purchasing 6- or 12-month memberships in advance.
Pros:
Entertaining instructors
Interactive homework app
Cons:
Expensive monthly membership fee
---

Kaplan Live Online LSAT Training
https://www.kaptest.com/lsat/courses/lsat-prep-live-online
Delivered over the course of eight live classes, the Kaplan Live Online LSAT Training also includes two live, proctored LSAT practice exams. While the Kaplan instructors have good reviews, this 32-hour course is more expensive than many alternatives offering 100+ hours of video training. Kaplan also allows students to purchase three additional hours of one-on-one training by upgrading to the Live Online PLUS plan. One drawback to the format of the Kaplan Live LSAT training is that it's not very flexible: you must attend classes during specific times, or attend a make-up session later.
Pros:
Access to 80+ real LSAT tests
Includes LSAT lesson books
Cons:
One of the most expensive online LSAT courses
Must attend live classes during scheduled times
Only 32 hours of video training included
---
The Best In-Person LSAT Prep Courses in Knoxville
Kaplan, Inc.
Address: Lincoln Memorial University — Duncan School of Law, 601 W. Summit Hill Drive, Knoxville, TN 37902
Phone: 1-800-527-8378
Link: https://www.kaptest.com/study/locations/lsat/knoxville/tn/
If you're looking for an in-person LSAT prep course in Knoxville, Kaplan is really the only option within several hours. The company is a major contributor to the learning sector, and their curriculum has helped thousands of prospective law students get into some of the best law schools in the country. Kaplan's program comprises seven 4-hour sessions of live instruction as well as 180+ hours of lessons available on their industry-exclusive LSAT Channel. With access to over 80 real past LSATs with self-proctoring tools, you're sure to gain a key sense of familiarity come exam day.
The Best Law Schools Near Knoxville
| | | | |
| --- | --- | --- | --- |
| Law School | LOCATION | WEBSITE | Admissions Email |
| 1. University of Tennessee College of Law | Knoxville, TN | law.utk.edu | lawadmit@utk.edu |
| 2. Lincoln Memorial University — Duncan School of Law | Knoxville, TN | lmunet.edu/duncan-school-of-law | law.admissions@LMUnet.edu |
| 3. Belmont University College of Law | Nashville, TN | belmont.edu/law | law@belmont.edu |
| 4. Vanderbilt University Law School | Nashville, TN | law.vanderbilt.edu | admissions@law.vanderbilt.edu |
Trying to go to the best law school near Knoxville? See the best law schools in Tennessee.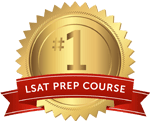 Get the #1-Rated LSAT Prep for free.
Try Risk Free
✓ No card required
✓ 1 minute setup