As the start of your first semester in law school gets ever-nearer, it's natural to begin to feel doubt — perhaps even fear. After all, it's not easy to be part of one of the most competitive specializations around.
What should you expect as you start your first day? Can you manage your time effectively? Are you really cut out to be a lawyer? These are all valid, natural fears. And luckily for you, we're here to help.
Perhaps the most trusted means of dispelling doubts about something is simply to gain information about it. You can do that through a widely celebrated and time-honored solution: reading books.
But which ones to read? There's a whole lot of them out there, and you can't simply spend the rest of your summer reading every single one of them. Don't worry — we've compiled some of the best books you can read before entering law school, from battle guidelines to philosophical meditations.
Best Books to Read Before Law School
This list contains some of the best books that any aspiring lawyer should pick up. If you're about to enter your first semester of law school, you might want to choose a book or two from this list for your summer reading.

1. Law School Confidential by Robert H. Miller
Widely regarded as one of the most comprehensive accounts of life during law school, Robert H. Miller sets you up to be a successful 1L by detailing what to expect during your first year. You'll also find tips on what to do in every first-year law school situation that will most likely happen to you.
For his research, Miller assembled a panel of recent law school graduates to give practical advice on navigating today's law school. From preparing for the LSAT to navigating your first semester to applying for internships, then to the bar exam and beyond — you can be sure that Law School Confidential has got your back.
If you need a blow-by-blow account of all the things that can go wrong (or right) during law school, then this book's for you.
2. 24 Hours with 24 Lawyers by Jasper Kim
Are you still in doubt over what kind of future the law industry has for you? Do you want to know more about law-related careers besides appearing in court? Or maybe you want to know how different kinds of lawyers across other industries go about their day? If this sounds like you, then you should take a peek at 24 Hours with 24 Lawyers.
In this book, Jasper Kim documents the daily routines of 24 different lawyers by spending 24 hours with each one. The result is a comprehensive and true-to-life narrative about the different kinds of things that different kinds of lawyers go through on a daily basis.
From criminal defense to the entertainment industry to Wall Street, Kim writes with a compelling and informative style that will certainly help you see a possible reality for you after law school.
3. Getting to Maybe: How to Excel on Law School Exams by Richard Michael Fischl and Jeremy Paul
Exams in law school are different from those in high school or college. Some questions can be answered in a dozen different ways. Sometimes, there may be no correct answer at all.
This is why exam taking is one of the most important skills to master in law school. Getting to Maybe contains everything you need to know to get this skill down pat. In this book, two professors discuss everything about law school exams: how they are made, how you should approach them, and how you should prepare for them.
In this regard, Getting to Maybe is not just a book about exams — it's your first introduction to thinking like a lawyer, as well. This makes it an essential resource that all aspiring 1Ls should have in their summer reading list.
4. The Legal Analyst by Ward Farnsworth
Speaking of thinking like a lawyer, if you want to have a toolkit of all the mental tools that lawyers use in their practice, then there's no better resource than The Legal Analyst.
The author, Ward Farnsworth, is the Dean of the University of Texas School of Law. Drawing from his experience as both a seasoned lawyer and educator, he brings together the most powerful mental tips and tricks that lawyers use to solve different problems.
The Legal Analyst draws from Game Theory, psychology, and legal principles to give you a solid set of skills that will serve you from your days as a 1L to your corner office in your firm.
5. Law 101: Everything You Need to Know About The American Legal System by Jay Feinman
If you want to familiarize yourself with the basics of the legal system to prepare for your first year of law school, be sure to grab a copy of Law 101: Everything You Need to Know About The American Legal System.
This book is an excellent primer to topics that you'll be tackling during your 1L at law school. Jay Feinman draws from notable and famous cases to illustrate core concepts, such as the constitution, litigation, criminal, contracts, and property law.
From an overview of the country's legal workings to the most recent rulings of the Supreme Court, Law 101 clearly and succinctly gives you all of the necessary bits to provide you a solid foundation for your first year as a law student.
6. 1L of a Ride by Andrew J. McClurg
Your first year is arguably the most important period of your law school journey. It gives you your first insight into the world of law and sets your direction for the years to come. That said, it's also perhaps the toughest and most stressful year.
To help you navigate this brand new world, check out 1L of a Ride by Andrew J. McClurg. An award-winning professor whose works have been cited in more than 1000 publications, McClurg combines the experiences of hundreds of successful law students, authentic exam questions, case briefs, and more to give you a comprehensive idea of what you can expect during your first year.
With topics ranging from pre-planning to emotional well-being and even to career planning, 1L of a Ride is your roadmap to your 1L success.
7. The Nine: Inside the Secret World of the Supreme Court by Jeffrey Toobin
The United States Supreme Court is the highest judicial entity in the country that influences and interprets the law of the land. Since you're about to enter law school, you must have a good grounding when it comes to this prestigious institution.
The Nine: Inside the Secret World of the Supreme Court offers you a peek into this secretive legal body told in a gripping narrative. This book uses exclusive interviews to formulate a neutral background on the nine judges that decide the law of the land, with a solid backdrop of Supreme Court history and an idea of its future path.
As fascinating as it is informative, this book isn't just an insider peek. It also provides a nuanced look at the crucial issues facing the country today — critical issues that The Nine have influenced in some way.

8. Making Your Case: The Art of Persuading Judges by Antonin Scalia and Bryan Garner
Persuasion is one of the primary tools you need to hone if you want to become a successful lawyer. Whether it's persuasion through speech or writing, this subtle art is something that all aspiring 1Ls must have a thorough understanding of.
Making Your Case: The Art of Persuading Judges gleans insights from the biting wit of former Justice Antonin Scalia and distinguished attorney Bryan Garner's practical guidance on writing and advocacy. In this book, you'll learn all about the fundamentals of sound legal reasoning, brief-writing, and oral argumentation.
Whether you're an aspiring 1L or a seasoned veteran, Making Your Case is a handy guide for speaking and writing persuasively.

9. Letters to a Young Lawyer by Alan Dershowitz
Letters to a Young Lawyer is a contemplative narrative about the personal and professional life of Alan Dershowitz, one of the most outspoken attorneys of the past decades.
In this revealing meditation about the law profession, Dershowitz talks about the different aspects of being a lawyer that law school generally never prepares you for. He talks a great deal about life, success, and opportunities — all essential topics to consider, especially if you're just a beginner in the trade. In addition to that, he also talks about tips and tricks that he personally used in his career.
This book is a thought-provoking read for all aspiring lawyers, from essential life lessons to unique insights into the profession.
10. The Art of Always Being Right: The 38 Subtle Ways of Persuasion by Arthur Schopenhauer
This book isn't exactly a law book, but it does deal with one of the most critical skills of the profession: persuasion.
The Art of Always Being Right: The 38 Subtle Ways of Persuasion deals with 'tricks'—rhetorical, logical, and everything in between—that people use in their everyday lives, not just in the law industry. As mentioned above, persuasion is a critical skill to have. You need to master it so that you can use it, and at the same time, to avoid any tricks that might be used on you.
From red herring tactics to overgeneralization, this book will expose you to crucial tricks that every lawyer should know. After all, when there are lives on the line, it's not enough to just be right most times.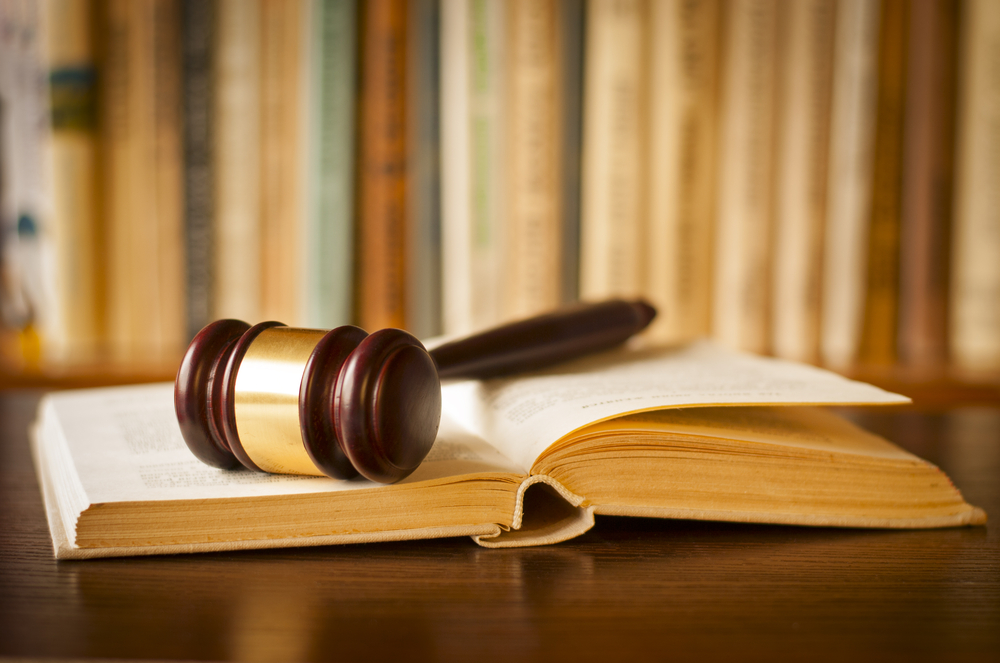 Choosing the Best Books to Read Before Law School
The upcoming first semester of law school might be daunting — and rightly so. You'll be embarking on a challenging path, competing with top students in an unforgiving environment, and taking on the noble responsibility of bringing justice.
To help you prepare and somewhat lessen your emotional and mental burden, we've compiled ten of the most important books to read before law school. With these reads, we hope you'll have an easier time as you start your journey to the world of law.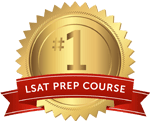 Get the #1-Rated LSAT Prep for free.
Try Risk Free
✓ No card required
✓ 1 minute setup