So we dipped our toes into the vast waters of cafes in Los Angeles that are conducive for LSAT prep. Now let's take a look at similar cafes in Berkeley, California. As a topical aside, Berkeley is one of my favorite cities in the entire world.  It's up there with New York City, Los Angeles, Figueres, and Paris. Yes, Paris. Though Berkeley may not have the romantic and clean streets of Paris, it does share it's woven tapestry of amazing people that fill the city and give it personality.
Berkeley is chalk full of quaint used book stores where you can find a 1960's version of On the Road for seventy-five cents. It's also simultaneously filled with some of the brightest world-changing minds and some of the wackiest acid-trip fried minds you'll ever find. That's the beauty of Berkeley; the dichotomy of life, where you can find the most delicious hot dog at Top Dog for a few bucks but a few block South West, you can get the most expensive five star meal of your life at Chez Panisse. Anyway, I'm obviously going to be a Golden Bear for life and could go one for pages, so let's stop me here.
One more point before we begin, it's important to note that Berkeley's campus has some of the most beautiful and best libraries to study at. These recommendations are just in case you want a change of pace while you study for the LSAT test.
Let's begin with my top three favorite study cafes in Berkeley.
CRIXA CAKES: 2748 Adeline Street, Berkeley, CA


This little café is the quintessential mom and pop café. It's small, so sometimes seating might be hard to find, but the size helps give the place a cozy feeling. There are large tables where you can spread out your books and notes, and have I mentioned that they have the most amazing array of baked goods that they bake there themselves? I can't explain to you how delicious their treats are. Come fall, they have the best pumpkin pie. They have large cups of coffee that feel like they never run out, and since it's a tad bit farther than the larger cafes near campus, it's only ever frequented by older students or adults that live in the area. That means, a quiet and studious, yet welcoming atmosphere.

PHILZ COFFEE: 1600 Shattuck Avenue, Berkeley, CA


I unfortunately found this gem of a café my senior year at Cal, so I didn't get as much use out of it as I would have liked. But, it's absolutely amazing. I recommend the upstairs. There is a piano where anyone with able-fingers is welcomed to sit at and entertain. This place is packed with students and tutors and studying. It has AMAZING coffee. It even has fresh mint leaves that they use to make mint tea and you can even put steamed milk into the concoction for a mint tea latte. Sounds weird, but it's oh so good. It's equipped with Wi-Fi and it's spacious. I really, really can't recommend it enough.

CAFÉ STRADA: 2300 College Avenue, Berkeley, CA


I know for those of you who are students or alumni or just lived near Berkeley this is a, yeah duh moment. But, Strada is a staple café for Cal students for a reason. It has great affordable coffee and a really cozy patio where you can sit and LSAT prep on sunny days. Inside there are a ton of outlets and decent Wi-Fi. This is definitely one of my favorite cafes near campus.
I hope that was helpful. Now go forth and study, you LSAT takers!
Happy Studying!"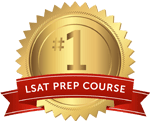 Get the #1-Rated LSAT Prep for free.
Try Risk Free
✓ No card required
✓ 1 minute setup