Becoming a law student is hard enough as it is. You'll face many challenges, navigate new social circles, and make choices that will define your career in law. That said, starting from scratch without someone guiding you through the process is even more challenging. So, the good news? We're here to help.
If you're the first one in your family to pursue a career in law you're going to come across obstacles that many people are not aware of. This is because the law path is more challenging and unique compared to most professions. For example, someone who went to school for marketing might not know what it takes to pass through law school. Now, we're not saying marketing is bad, just that marketing and law are two different things.
Still, there are ways you can get around the lack of guidance and we're here to help. We've gathered a list of some helpful tips to help you get into law school and develop a career in law. Read on to learn about everything you need to know to become a successful first-generation law student.
Prepare for Challenges
First and foremost, we're going to start with the challenges you're going to face. The path to law school is harder than others but knowing what to expect is the first step. That said, there are a few things you need to prepare for.
The LSAT
The LSAT exam is one of the main obstacles standing between you and law school. Before you can enter a law program, you have to score well on the test (we recommend a score over 165 for most schools). It's a test that judges your ability to solve problems, form concise arguments, and analyze information. There are many topics covered, and the test is broken down into a few sections you need to familiarize yourself with.
The LSAT is broken down into four sections. Each section provides you with 35 minutes, so you need to manage your pacing and work on the process of elimination for each question. The four sections are reading comprehension, writing, logical reasoning, and analytical reasoning.
While the LSAT shares some similarities with standardized tests like the SAT, it tests for different things. For example, you won't find sections asking you to solve for X like most common standardized exams—everything will be tailored to the knowledge and skills required to study and practice law.
Work With an LSAT Tutor
One of the biggest mistakes many students make is not working with an LSAT tutor. If you're a first-generation law student, an LSAT tutor can be one of your most important assets. This is because LSAT tutors can help you prepare for the exam, talk about their experience in law school, and become a mentor if you have questions about the process. In fact, some organizations like LSATMax can even help you with the application process.
When it comes to the style of tutor, you have a few choices. One common option is to work with tutors in person from your area. Unfortunately, these tutors can be hard to find, lack flexibility, and typically cost more. On the other hand, online tutors offer more affordable pricing, flexibility, and convenience.
Keep in mind that both options have benefits and weaknesses, so choose what works for you.
Scholarship Opportunities
One of the biggest roadblocks you'll face on your journey is the cost. Unfortunately, the cost of law school is expensive and continues to rise. For example, for three years of law school, a student can expect to pay upwards of $80,000. While that number is intimidating, there are some ways to mitigate the cost.
Applying for Scholarships
The best way to mitigate the cost is with a scholarship. While scholarships are hard to come by, a high LSAT score and some leg-work can boost your chances. This is because many law schools offer special programs for students that are first-generation law students. We know this sounds too good to be true, but many schools want to encourage new talent to enter the mix. So, with a little hard work, you can make law school affordable and worth your while.
To do so, you'll want to start by asking. While some schools might invite you with an offer, others will hold out unless you ask. Still, some schools like Berkeley offer financial aid to students that send an essay, application, and a handful of other requirements. In fact, some schools like the New York University School of Law offer students full tuition for a compelling one-page essay.
Hard Work Pays Off
Law schools may also offer scholarships for other reasons and academic prowess. For this reason, we recommend working your but off in school. Spend more time working and doing your work than hanging out with your friends. While it's okay to socialize, having a high GPA and LSAT score is the best way to earn a scholarship for law school.
Additionally, we recommend taking some courses that focus on law before going to law school. You can leverage these classes to help you prepare for the concepts you'll learn in law school, and you can even leverage the teachers. Many professors can provide more tips, guidance, and even advice to help guide you through your journey.
Understand Student Loans
We understand that not everyone can get a scholarship. Regardless of your current situation, there are other ways to enter law school without depleting your savings account. To do so, you'll likely need a student loan. While these loans are complex, understanding them can help you pay them off in the long run and manage your financial situation after law school.
Read the Fine Print
First and foremost, you need to read every piece of paper that comes your way. We know that you're eager to start studying law, but don't let that get in the way of logic. So, before you sign on the dotted line, make sure you read everything you can. Understand the amount of money, when it needs to be paid back, and the interest percentage.
Student Loans Are Debt
Many people will have you believe that student loans are an investment. While this is true in some cases, that's not always the case. Yes, a student loan gives you the means to invest in your education. That said, it's a form of debt. This will impact your credit score and has implications that will follow you for the rest of your life—if you let it. We don't want to scare you, but you should know what you're getting into.
If you're taking out a student loan for law school you need to know the amount, who is providing the funds, and how to pay it back. This will make your life easier once you get out of law school and prepare you for what to expect when it's time to pay them back.
Join First Generation Law Communities
Finally, you want to join first-generation law communities when you get to law school—or even during the application process. There are dozens of first-generation law communities and alumni programs that can help you before, during, and after law school. To find them, all you have to do is look.
Work With Your Guidance Counselor
Career counselors and guidance counselors at schools are there to help you. While it might be awkward to work with one at first, these professionals can steer you in the right direction and offer you guidance. In most cases, they can help you find schools that have first-generation law programs, and they can even help you apply to law schools.
Check if Your Law School has a Group
Another way to find a group is to check if the law school you're applying to has one. One example is the First Generation Professionals at NYU Law. The group works hard to help first-generation law students and people from low-income backgrounds. While the program won't guarantee your entrance into law school, it's a helpful resource that will make the process easier.
When it comes to applying for law school you want as much guidance as possible. Make sure you start by building relationships with other professionals and leveraging first-generation groups to help you along the way. In most cases, these groups will go out of their way to help you.
It's Time for You to Crush It!
While becoming a first-generation law student is challenging, our tips can mitigate some of the challenges you'll come across. So, keep these tips in your back pocket as you prepare for law school and the journey that follows. We just want you to know that we have your back and that there are resources out there to help you.
While law school is intimidating, you don't have to go at it alone. Remember to look for scholarships, loans, tutors, and everything you can use to boost your odds of success.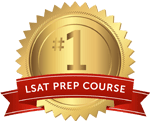 Get the #1-Rated LSAT Prep for free.
Try Risk Free
✓ No card required
✓ 1 minute setup