Take a little break from your LSAT prep and answer me a quick question, will you? Why do you want to go to law school? If the answer is somewhere in the vicinity of "I want to save the world," then this blog post is for you. Business Insider published an article listing the top five law schools that have programs, classes and fellowships that will help you jump on that Atticus-Finch-save-the-world path that you have your do-gooder eye on.  Let's dive in, shall we?
College of William and Mary Marshall – Wythe Law School
If you didn't know, W&M was America's very first law school. Its curriculum is known to be centered on the "citizen-lawyer," a socially conscious lawyer who protects the little guy and fights for human rights. W&M has over 100 fellowships that are given out each summer to its students who are interested in a path towards public service.
George Washington University Law School
George Washington is full of amazing programs that will help you get a jump-start on your goal of saving the world. Their programs range from various legal clinics, to vast public interest and pro bono programs. They also have an on-campus public sector recruiting program. Moreover, the school's location, just blocks from the State Department, makes it easy for students to get internships at federal organizations.
Florida State University College of Law
FSU's criminal law program is one of the best in the south, and has extremely prominent joint degree programs in public administration, social work and international affairs.
City University of New York School of Law
CUNY is well known for its various programs that prepare its students to become public defenders or open practices that accommodate low-income communities.
University of South Dakota School of Law
South Dakota actually has a program offering to pay back some of its students' school loans, if they agree to practicing law in one of the state's rural towns for five years. The university also has a myriad of legal clinics that serve poor and isolated communities as well as local American Indian tribes.
If you want to get into public service, I'd say take a look at these schools. Some may not have previously been on your list of schools to apply to, but they might be able to propel you forward on your quest towards public service. Hope that was a nice distraction from your LSAT prep. Now get back to it!
Happy Studying!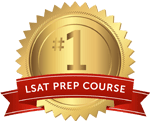 Get the #1-Rated LSAT Prep for free.
Try Risk Free
✓ No card required
✓ 1 minute setup