Feeling burned out from undergrad but afraid to take too long of a break before law school? You're certainly in good company —80% of incoming Harvard law students reported taking a gap year before L1, and the case for a pause is stronger than ever in light of the COVID-19 pandemic. But, depending on your circumstances, how you spend your gap year could either boost or bust your chances of getting into your top choice school.
The good news is, a gap year usually does more good than harm. Law school admissions boards love a well-rounded applicant, and any applicant who takes a year or two off to learn a little bit about life will stand out in most applicant pools. But like anything else, gap years have their fair share of pros and cons; we're here to explore both in detail, as well as some solid job options you can choose from for your gap year.
The Good, the Bad, and the Gappy
Before you decide to take a year or two off, though, let's weigh the advantages and disadvantages of taking a gap year before law school.
1) The Good
There's plenty of good things to be said for taking a break before running the law school gauntlet. In fact, the benefits of taking a breather may outweigh the drawbacks, which should give our more indecisive applicants some peace of mind.
For starters, taking a gap year will do wonders to alleviate academic burnout. Seeing as a high undergraduate GPA is part and parcel of getting into your number one law school, it makes sense that you'll devote heaps of mental energy toward keeping your grades high in college. After 17 years of school, you deserve to switch things up and get a taste of what the working (or travelling!) world is like. Some work experience could also help offset a relatively low college GPA, making a gap year an ideal path for ambitious students who didn't fare so well academically during those four years.
Speaking of the working world, admissions boards typically favor a year or two of work experience over a three-month internship and the like. But a comprehensive resume won't be the only thing you'll gain from a solid gap year job; you'll also network like crazy and meet leaders in the industry who could potentially serve as some killer references for your applications down the road. Also, money: when you take into account that the average in-state tuition at a public law school is about $30,000 or so, you're gonna need a lot of it to become an attorney.
But who's to say you're even sure about going to law school? That's another beautiful thing about taking a gap year —you can really take your time and decide whether law school is the right move for you or not. Since it'll probably be one of the biggest investments you'll ever make, it's definitely a decision worth mulling over for a good minute or two.
On the flip side, let's say there are some things you're absolutely certain you do want to do, like backpack across Southeast Asia or volunteer in Europe. If you're dying to check some of these cool, once-in-a-lifetime experiences off your bucket list, do it during your gap year! Better to do those kinds of things while you're still young, childless, and (relatively) debt-free. Plus, remember what we said earlier about law school admissions boards loving well-rounded applicants? International travel and/or volunteering experience will certainly check that box.
If you know you want to go to law school but are simply looking for a break, then a gap year will also give you more time to study for the LSAT. What's more, your scores will have to be just as stellar as your college GPA, so the additional time will certainly help you prepare.
2) The Bad
Not so fast, though —naturally there's a flip side to all of this. Even though the benefits of taking a gap year are pretty logically sound, that doesn't necessarily make it the best choice for everybody.
The longer you wait to apply to and attend law school, the longer you'll have to wait to get your career going. Even though it's perfectly okay to start your professional trajectory elsewhere, those hoping to get into the legal industry should get a move on sooner than later; those student loans aren't going to pay themselves, and an average attorney's salary of $90,000 will do quite a bit to help with all of that.
Besides, who likes living in an extended limbo period? Some of us aren't as ready to fire in the decisions department, but those who are know what they want and when they want it. Seeing as the legal industry is one of the more intellectually taxing and professionally competitive industries out there, it attracts a lot of ultra-ambitious aspiring professionals as a result. If you count yourself among this group of go-getters —and you're certain that you want to become a lawyer— there's really no reason why you should wait.
Another downside of waiting is losing touch with your college professors. While it's true that a decent gap year job will have you working with industry professionals who could serve as incredible references, little beats a solid academic reference from your undergraduate days. This is because these professors are able to give admissions boards an accurate assessment of your work ethic and character, and therefore a good estimation of your ability to succeed in a postgraduate program. Even though strictly professional references could provide equally valuable insight into your appetite for the legal business, they won't be able to say anything about your academic abilities, which is something worth knowing when it comes to deciding whether you should be accepted to a school or not.
If money is a serious cause for concern, then trying to work and go to school at the same time may prove to be too much. Obviously, you'll want to put your best academic foot forward in a postgraduate program as serious as law school, so anything that might compromise your performance, even if it's something as important as work, is something to be avoided altogether. The same goes for raising kids and going to school simultaneously —it's definitely doable, but dang is it difficult!
3) The Gappy
Still reading? If so, great —we're happy to report that gappy is not in fact a word, but a nod to all the wonderful jobs you could work during your fabled break from academia. Let's talk about some of the best gigs you can work during your gap year— gigs that'll boost your resume and dazzle those law school admissions boards.
Paralegal or Legal Assistant
This is pretty self-explanatory; not only will you learn what working in the legal industry is actually like, but you can also decide if you actually want to pursue this as a long-term career. Unsurprisingly, getting a taste for what working in a certain industry is like can actually make it pretty unappealing (and vice versa!).
Just keep in mind, though, that getting a gap year job in the legal field isn't an automatic ticket into law school. The real value you'll gain from a job like this is figuring out what life as an attorney is like, in addition to meeting established, well-connected professionals whose references could be a boon to your application.
Volunteer
Do you have a passion for helping others, but no clear direction to point it in? If so, consider volunteering for a local grassroots organization. Engaging with your community is not only a great way to meet others and see which areas of your community demand the most help, but it's an especially good experience for those hoping to practice law in the human rights or social justice sub-fields. You'll learn a lot about how public policy is crafted and implemented, how these policies affect disenfranchised segments of society, and how it all looks and plays out in real life (social media can't reveal everything).
Plus, volunteering experience demonstrates to admissions boards that you're altruistically-oriented, and therefore, a good candidate for helping people navigate the justice system.
Going Abroad
There are some things you can only learn from living or working abroad —things that a purely domestic life can never teach you. This hard-earned worldliness is quite attractive on any kind of application, but especially so on a law school application. Again, an eclectic and well-rounded applicant will catch just about any admissions board's eye. The experience and maturity you gain from going abroad can make for a nice addendum on your application, too —especially when trying to explain a lackluster college GPA or LSAT score.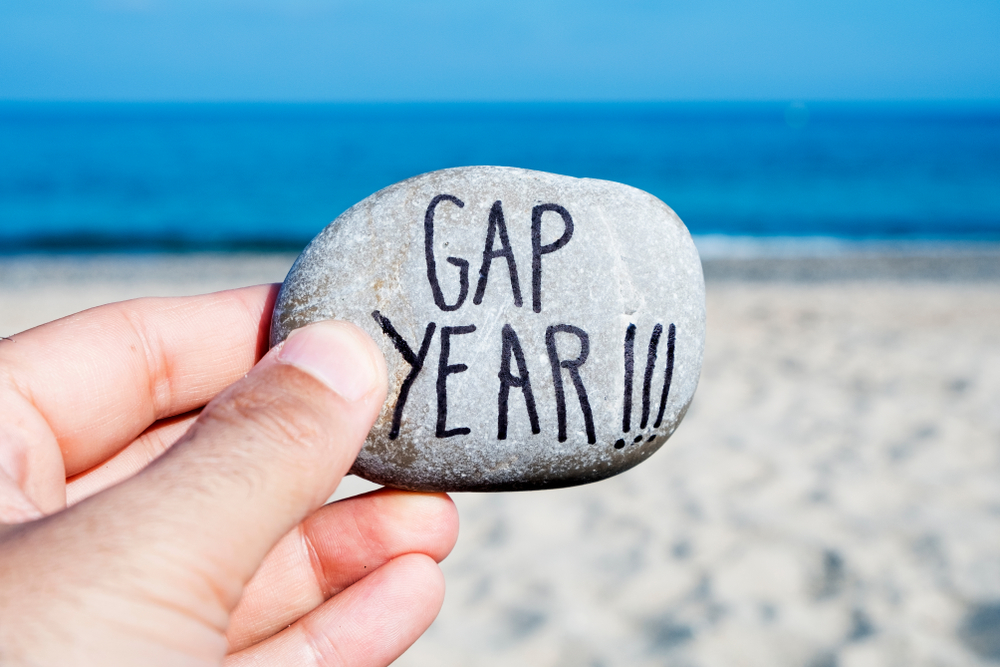 Before You Go on Your Gap Year…
In the wake of COVID-19, gap years will probably become the norm, whether you're a recent high school grad or still reeling in a post-college haze. There are a lot of upsides to taking a breather throughout your academic career, and even more so before something as rigorous as law school. We hope you learned a thing or two reading our article on the pros and cons of taking a gap year before law school, and we hope even more that you can put some of our suggestions to practical use!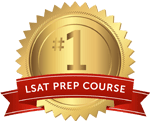 Get the #1-Rated LSAT Prep for free.
Try Risk Free
✓ No card required
✓ 1 minute setup