Pitt Law School Overview
Although 1895 officially marks the founding year of the University of Pittsburgh School of Law, the tradition of its law curriculum dates to 1843, with their first law degrees having been issued in 1847. For almost 200 years, Pitt Law School has built a reputation for providing quality academics and world-class staff.
In 1900, Pitt Law School became a charter member of the American Association of Law Schools, laying the groundwork for the full approval by ABA (which came in 1923). Pitt Law School is one of the 17 founding schools that form the University of Pittsburgh.
Pitt Law School nurtures a traditional curriculum that includes the fundamentals and core courses with property law, criminal law, torts. The school is always looking forward, trying to expand its course offering and put additional emphasis on other disciplines, such as international law or intellectual property. There are several centers and clinics available to students on campus to broaden their knowledge and gain experience, including specialization in traditional and modern law fields.
The curriculum of Pitt Law School challenges students to adopt the legal mindset. Besides offering a fantastic classroom experience, Pitt Law School values practical knowledge and invaluable field experience, which is obvious looking at the number of legal clinics available to students.
Work/study programs at these clinics give students the necessary practical experience and helpful college credits. It is a unique chance to spend some time working with real-life clients, navigating the waters in several fields of law.
Pitt Law School offers externship opportunities through their externship program. The school coordinates externships with both federal and state judiciary institutions. By being a part of a real-world court environment, students have a chance to sharpen their attorney skills, whether it is trial craft, legal writing, or client management and advising.
Pitt Law School also enjoys a reputation as one of the best "value for money" law schools in the US. Some evidence of this distinction is the 2014 award by the National Jurist, ranking the Pitt Law School as one of the Best Value Law Schools in the country. The management of the Pitt Law School makes it a priority to offer accessible world-class legal education that can help the students achieve professional success once they complete their time at Pittsburgh Law School.
The heart of Pitt Law School is the Barco Law Building and Barco Law Library, both located on the University of Pittsburgh's main campus. Barco Law Building is a modern six-story facility that provides the students with a comfortable place to explore almost limitless legal resources. The building also houses the Teplitz Memorial Moot Courtroom on the ground floor.
Pitt Law School Alumni counts over 10,000 graduates that continued onto careers in a variety of professional fields. The Law Alumni Association was founded in 1986 and organizes several notable networking events and mentorship programs, as well as a scholarship fund.
Pitt Law School alumni take an active interest in the school and cooperate on several initiatives.
Pitt Law School Rankings
Law School rankings play an important role in choosing the right law school for professional graduate education. Not only do the rankings reflect the quality of education, faculty, and infrastructure that a law school offers to its students, but it also embodies the influence of that degree in your profession and employment opportunities.
The top employers put a lot of faith in the law school rankings. The practice is evident when choosing ideal candidates for the few selected positions these major players open to worthy law school graduates.
News and World Report currently ranks Pitt Law School as the 76th best law school in the US. It is a solid ranking, especially for a public law school. Tther reports rank Pitt Law School higher, with the National Law Journal listing it as the number 37 Go-To Law School in the US.
Pitt Law School Admissions
What is the Pitt Law School Acceptance Rate?
The acceptance rate of the school depends on several factors, such as the school ranking, the number of applicants, the types of legal degrees and courses offered, and the academic requirements at the school. It is normal to find that high-ranked law schools have extremely low acceptance rates, often in the single-digits. These schools attract a fair amount of interest from the top college undergraduates as prized positions.
The prestige of the school plays an important role, as well. Law schools like Yale and Princeton are often highly selective and notoriously difficult to get into on merit alone.
The average acceptance rate for all law schools in the US is around 45%. Top-ranked law schools are stricter, and the acceptance rates do not come close to that number.
Pitt Law school is a competitive law school, and its acceptance rate hovers around 30% on an average year. The Class of 2022 received 455 offers from 1,243 submitted applications. The median GPA of the Class of 2022 was 3.51, with the median LSAT scores at 160.
The Class of 2023 had an exceptionally student-friendly year, with 36.83% of all applicants receiving offers from Pitt Law School. It received 1,401 applications for admission and replied with 516 offers. The median GPA of the class was 3.36, and the LSAT scores were 156.
It's competitive, but the accessibility of Pitt Law School remains a positive point for students. The quality of the education and the prestige of the diploma are not matched by extremely low acceptance rates at Pitt Law School as with rival institutions.
| | | | |
| --- | --- | --- | --- |
| | Applications | Offers | Matriculated |
| Class of 2022 | 1,197 | 402 (33.58%) | 120 (10%) |
| | 25% | Median | 75% |
| GPA | 3.22 | 3.49 | 3.71 |
| LSAT | 155 | 158 | 160 |
| | | | |
| --- | --- | --- | --- |
| | Applications | Offers | Matriculated |
| Class of 2023 | 1401 | 516 (36.83%) | 134 (9.6%) |
| | 25% | Median | 75% |
| GPA | 3.03 | 3.36 | 3.63 |
| LSAT | 153 | 156 | 159 |
Pitt Law School LSAT Percentiles
| | |
| --- | --- |
| 75th percentile | 159 |
| 50th percentile | 156 |
| 25th percentile | 153 |
2023 Entering Class Profile
| | |
| --- | --- |
| Number of Students | 456 |
| LSAT Score | 156 |
| Undergraduate GPA | 3.36 |
| % Women | 42.50% |
| % Students of Color | 7.50% |
What is the Tuition for Pitt Law School?
| | | |
| --- | --- | --- |
| | In-State Resident | Non-Resident |
| Full Time | $32,426 | $40,250 |
| Part-Time | N/A | N/A |
What are the Living Expenses at Pitt Law School?
| | |
| --- | --- |
| On-Campus | $18,574 |
| Off-Campus | $18,574 |
What are the Housing Options at Pitt Law School?
| | |
| --- | --- |
| On-Campus | Yes |
| Off-Campus | Yes |
Bar Passage Rates at Pitt Law School
| | |
| --- | --- |
| Reporting | 78.7% |
| First Time Takers | 211 |
| Pitt Average | 90.4% |
| Pennsylvania Average | 80.9% |
| National Average | 79.64% |
Application Deadlines
When will the Pitt Law School application materials be available?
The Pitt Law School website has all the necessary information that you need to successfully apply. The resources are always available.
When does Pitt Law School begin accepting applications?
The admission process for Pitt Law School begins on September 1st every year, and the deadline for submitting applications is on April 1st for the upcoming school year.
All applications submitted between September 1st, 2021, and April 1st, 2022, will be a part of the Fall 2022 semester admissions procedure.
How are applications to Pitt Law School submitted?
Pitt Law School uses the LSAC online application service.
Does Pitt Law School have an "early admission" or "early decision" process?
Pitt Law School has an early admission process for students willing to enter the Accelerated Law Program, also known as the 3/3 program.
The applications for admission to this program should be submitted by April 1st of the junior undergraduate year at the latest.
How much is the application fee and when is the deadline?
| | |
| --- | --- |
| Application Fee | $65 |
| Early Decision Deadline | April 1st |
| Regular Decision Deadline | April 1st |
Does Pitt Law School grant interviews?
Pitt Law School does not grant interviews for admissions. However, it welcomes all incoming law students to contact the admissions office and have a meeting with a member of the staff and get to know the school better.
Employment After Pitt Law School
| | |
| --- | --- |
| Median Salary Private Sector | $70,000 |
| Median Salary Public Sector | $45,500 |
Pitt Law School Class of 2021 has an exemplary employment record with 86.47% of 115 graduates finding a job within ten months after graduation.
The Class of 2021 Key Employment Stats were:
53.04% of graduates went on to work for private law firms.
Of those 53.04%, 47.54% landed with a medium-sized law firm that employs 100 or more lawyers. An additional 37.7% decided to go with larger law firms, employing 500 or more lawyers.
16.52% of all Class of 2021 graduates took a public employment route, working for the government and its agencies, or organizations that protect the public interest.
Business and industry sectors came in third place with 11.66%.
8.7% of graduates were a part of a clerkship program at a federal or state level.
Pitt Law School graduates from Class of 2021 landed at the following law firms:
Babst Calland
Buchanan, Ingersol & Rooney
Burns White
Cohen & Grisby
Cozen O'Connor
Dickie McCamey
Dinsmore & Shohl
Fox Rothschild
Those who took a corporate route from the Class of 2021 landed at:
Deloitte
Ernst & Young
KPMG
McKinsey and Co.
PNC Bank
Scheider Downs
Most of the graduates entering the public sector work for various judiciary branches and legal offices, as well as JAG and Army Corps of Engineers. Public interest organizations like Legal Aid Society and Kids Voice also took in a fair number of graduates.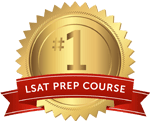 Get the #1-Rated LSAT Prep for free.
Try Risk Free
✓ No card required
✓ 1 minute setup