University of Oregon Law School Overview
The University of Oregon School of Law opened in 1885, making it one of the oldest law schools in the country. Initially, the school offered a two-year course, but after its move from Portland to Eugene it expanded its offering to include a part-time three-year course alongside traditional course options.
It is currently the only law school in Oregon that is fully funded by the state, which keeps tuition costs competitive. The University of Oregon School of Law is also notable as one of the first 39 schools to receive ABA approval. It was the first school in the world to offer an environmental law clinic in 1978, which still ranks as one of the best in the country today.
Thanks to its diverse and progressive history, the University of Oregon School of Law provides a space where students can discover their interests in a welcoming community. Many alumni are deeply invested in the school, helping students with internships and networking opportunities throughout their studies.
Oregon Law currently has two campuses: the main campus in Eugene and a sister campus in Portland. The Portland campus caters to third-year students who want to build up a portfolio of real-world experience before they graduate.
The school offers a comprehensive curriculum with a strong foundation in legal theory and analysis. Students have over a dozen specialties to choose from including criminal practice, international law, environmental and natural resources law, and appropriate dispute resolution.
Students also have a wealth of available organizations to develop their interests and community ties during the years of study. The school has a competitive moot court with topics such as Native American law, bankruptcy, tax, and mock trials, which provide practice for real-life situations.
Students can easily develop their networking skills by joining the Frohnmayer Leadership Program that teaches students valuable leadership skills. The program offers several initiatives, including a hands-on FLP retreat, lunchtime leadership sessions, and meets with influential guest speakers.
The school also hosts one of the most important environmental conferences in the world, the Public Interest Environmental Law Conference (PIELC). The prestigious event brings together environmental activists and legal experts from around the globe. The conference often has more than 120 panels with up to ten keynote speakers, focusing mainly on promoting environmental values with groups like the Wilderness Society and National Resources Defense Council.
A student's tenure at Oregon Law isn't all about work or developing professional connections, either. The city of Eugene may not be as renowned as Portland, but it ranks as one of the best college towns in the country. Most students make full use of the free public transportation system that extends throughout the eco-friendly city.
Students who love the great outdoors will be thrilled with the variety of activities on offer in the area—from cycling and running in the summer to skiing and snowboarding in the winter. Oregon Law students have plenty of options to relax after a hard day's work.
Students who aren't into the outdoors can enjoy the rich music and dining scene that Eugene has to offer instead.
University of Oregon Law School Rankings
School rankings are often a decent indicator of the quality of a particular law school. The best-known ranking is the US News and World Report, which evaluates a school on several criteria. The points include the quality of faculty, employment prospects, and resources per student.
Higher-ranked schools tend to prepare students better, relying on comprehensive curriculums that are supplemented by real-world experience. Graduates of highly ranked schools often have better employment prospects at big-name firms, too, who only want to take on the best students.
The University of Oregon Law School currently ranks #88 of 240 law schools in the country, according to the US News and World Report rankings of 2020. It also ranks #2 in Legal Writing, #6 in Environmental Law, and #10 in Dispute Resolution. It is an excellent school for students wanting to specialize in these fields specifically.
University of Oregon Law School Admissions
Knowing a school's acceptance rate can help you decide whether the school is right for you. Highly competitive schools require significantly higher GPA and LSAT scores to apply, and it's easy to find yourself lost in the crowd.
Since many of these schools also require up-front application fees, it's worth considering the acceptance rate before application.
School admissions rates depend primarily on how many students the school takes in per year and the number of applicants. Most schools prefer to limit the number of students so that every student has an opportunity for personal attention and the full benefit of the school's prestige.
Sometimes, schools may decide to vary their intake of students each year, which does affect a school's acceptance rate over time.
How many students apply to a school? It depends on several factors, including the price of the school and its reputation. Everyone wants to go to Harvard, which is why it receives tens of thousands of applications every year. Lesser-known schools tend to have fewer applications due to a lack of perceived prestige.
Schools with high acceptance rates are less competitive, allowing in students with lower LSAT and GPA scores. Many of these schools still provide an excellent education, however. Oregon law school still creates fantastic job prospects, and it remains an appealing choice for students with a lower score.
The University of Oregon School of Law has an acceptance rate of 49%, which is slightly higher than the national average. It's still a relatively competitive school, with only half of its applications being accepted into the university.
The acceptance rate has remained steady over the years, which means that approximately the same amount of people apply for the same amount of positions every year. A stable acceptance rate with a steady average of LSAT and GPA scores also means that you can use these numbers to decide whether you should apply.
What is the University of Oregon Law School Acceptance Rate?
| | | | |
| --- | --- | --- | --- |
| | Applications | Offers | Matriculated |
| Class of 2023 | 986 | 483 (48.99%) | 128 (13.0%) |
| | 25% | Median | 75% |
| GPA | 3.16 | 3.48 | 3.64 |
| LSAT | 154 | 157 | 158 |
| | | | |
| --- | --- | --- | --- |
| | Applications | Offers | Matriculated |
| Class of 2022 | | 50.4% | |
| | 25% | Median | 75% |
| GPA | 3.20 | 3.40 | 3.60 |
| LSAT | 154 | 157 | 159 |
University of Oregon Law School LSAT Percentiles
| | |
| --- | --- |
| 75th percentile | 158 |
| 50th percentile | 157 |
| 25th percentile | 154 |
2024 Entering Class Profile
| | |
| --- | --- |
| Number of Students | 174 |
| LSAT Score | 159 |
| Undergraduate GPA | 3.54 |
| % Women | 59% |
| % Students of Color | 27% |
What is the Tuition for the University of Oregon Law School?
| | | |
| --- | --- | --- |
| | In-state Resident | Non-Resident |
| Full-time | $31,506 | $39,210 |
| Part-time | N/A | N/A |
What are the Living Expenses at the University of Oregon Law School?
| | |
| --- | --- |
| On-Campus | $8,918 |
| Off-Campus | $8,918 |
What are the Housing Options at the University of Oregon Law School?
| | |
| --- | --- |
| On-Campus | Yes |
| Off-Campus | Yes |
Bar Passage Rates at University of Oregon Law School
| | |
| --- | --- |
| Reporting | 70.5% |
| First-time takers | 173 |
| University of Oregon Average | 80.3% |
| State Average | 74.9% |
| National Average | 79.64% |
Application Deadlines
When will the University of Oregon application materials be available?
The University of Oregon School of Law uses the Law School Admission Council (LSAC) portal and its Credential Assembly Service (CAS) to handle applications.
LSAC makes the application documents available at all times, so applicants can apply immediately after signing up for the service.
When does the University of Oregon begin accepting applications?
Applications open on September 1st, though the school accepts applications throughout the year and offers admission on a rolling basis. The sooner you apply, the better your chances of admission.
How are applications to the University of Oregon submitted?
Applications to Oregon Law are handled through the LSAC portal. Students register for the CAS and submit the relevant documents online, which include:
Writing samples
LSAT score
Academic transcript
Two letters of recommendation
Students must also submit a resume and "Why Oregon?" essay directly to the school.
Does the University of Oregon have an "early admission" or an "early decision" process?
No. All applications are evaluated on a rolling basis until the regular decision deadline, with no specific early admission deadline.
How much is the application fee and when is the deadline?
There is no application fee, though students must pay a seat deposit of $600 to reserve their place in the class. Applicants can find the deadlines in the letter of acceptance, and failure to pay this deposit may result in a loss of admission.
| | |
| --- | --- |
| Application Fee | None |
| Early Decision Deadline | None |
| Regular Decision Deadline | March 1st |
Does the University of Oregon grant interviews?
No.
Employment After University of Oregon Law School
| | |
| --- | --- |
| Median Salary Private Sector | $75,000 |
| Median Salary Public Sector | $52,736 |
The graduating class of 2021 had an employment rate of 91.4% ten months after graduation.
3% of graduates continued to pursue an additional degree,
31% went into private law firms,
13% of graduates moved into business,
26% stayed in the public sector, either in government (14%) or public interest (12%).
Graduates who found work in the private sector entered full-time, long-term work, with a majority working in law firms of less than ten people.
Most graduates stayed in Oregon, though seven moved to Washington, four to California, and one found work abroad.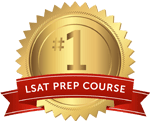 Get the #1-Rated LSAT Prep for free.
Try Risk Free
✓ No card required
✓ 1 minute setup