Do you want to become a lawyer? It's a commendable but demanding career that opens a world of opportunities. Depending on your skills and preferences, you could end up on an international stage, at the Supreme Court, or even be the president of the United States.
After all, 26 of the last 44 U.S. presidents were lawyers, including Barrack Obama and Abraham Lincoln.
But before you decide to become a lawyer, you need to know what you're getting into and what it takes to become one.
What Does a Lawyer Do?
A lawyer, also known as an attorney, is anyone qualified and licensed to practice law. To become a licensed lawyer, you must get a Juris Doctor (JD) degree, then pass the state bar exam, so it's not an easy task! The entire process from your first year of college to completing the bar exam takes an average of seven years.
There are various fields of law in which you can practice. Within an area, you can operate by representing an individual client or working in various other capacities. As an attorney, you will help your clients understand the law, serve them in their litigation, and follow the law to secure your client's best interest.
As a lawyer, you can serve a client by advising them, representing them in court, negotiating on their behalf, preparing legal documents and filing them, suing on their behalf, managing your client's estate, and more.
Depending on your career goals, you can choose to be a lawyer in the private or public sector. You can start your own law firm, work in a large firm, for a private company, or the government.
Your options for practicing law include but are not limited to:
Private practice
In-house counsel for a corporation
Attorney for a government agency
A district attorney or prosecuting attorney
Public defender
A law professor (academia)
Legislative drafter
Advocacy and lobbying
Judge or magistrate
Research assistant for a judge
Of course, getting licensed to practice law doesn't mean you have to practice it. As long as you pass to the bar, you are a lawyer. What you choose to do afterward is up to you.
Many people with law degrees who passed the bar exam have succeeded in building careers in niches that have nothing to do with the legal field.
Now that we know what being a lawyer entails, let's take a look at how you can become one.
How to Become a Lawyer
Becoming a licensed lawyer requires that you achieve a multitude of qualifications to fulfill specific requirements. Here's a quick list of those requirements, in the order you'll need to perform them, to become a lawyer licensed to practice law.
Undergraduate Degree
Before you go to law school, you first must get an undergraduate degree. As long as you graduate with a bachelor's degree, law schools aren't really concerned with your primary area of study. What law schools do care about is your grade point average (GPA) in college.
The top 10 law schools in the U.S. prefer applicants with a cumulative GPA of at least 3.5. But if you're not looking to attend a top-tier law school, you can probably be accepted at many law schools with a 3.0 GPA. There are even some lower-tier law schools that accept applicants with GPAs as low as 2.7.
Since law schools aren't concerned with your major as an undergrad, we recommend that you choose a discipline for which you have a passion and will enjoy studying. Enjoying your field of interest improves your chances of graduating with a GPA that's high enough to get you accepted by your preferred law school.
Pass the LSAT
Before you can get into an American Bar Association (ABA) accredited law school, you must pass the Law School Admission Test, or LSAT. Your LSAT score and GPA will both be evaluated by law schools to determine whether you are a suitable candidate for their program.
The LSAT tests your reading comprehension, logical reasoning, and critical thinking skills, all of which you'll need to thrive in law school and practice law. The average LSAT score among takers is 150. But to get into a top-five law school in the U.S., you'll have to score at least 170. For the other five schools in the top 10, you need at least 165. For a top 50 law school, you'll need an LSAT score of at least 155.
The better your LSAT score, the better your chances of getting accepted at the law school of your choice. In fact, if your GPA is less than ideal, a high LSAT score can make up for it.
Note that some law schools have started accepting the Graduate Record Examination, or GRE, as a substitute for LSAT.
Get a JD Degree
The purpose of attending law school is to get your Juris Doctor (JD) degree. Without getting a JD, you won't qualify to take a state bar exam.
A typical full-time JD program takes three years to complete. A part-time program can last for four years. During law school, you'll learn about everything from torts to contracts, civil procedure, criminal law, ethics, and so much more. You can also pick up specialized courses in family law, tax law, environmental law, contract law, or other aspects of the law that interest you.
While you can get a JD degree from any ABA-accredited law school, your chances of passing the bar exam on your first try are greatly influenced by the quality of the law school you attend.
For example, the top 10 ranked law schools have an average bar pass rate of 97 percent. Law schools at the bottom of the rankings have an average bar pass rate of about 50 percent or less.
Complete the MPRE
The Multistate Professional Responsibility Examination (MPRE) is an ethics exam that you have to pass before you can take the bar exam. Passing the MPRE before you can take the bar exam is mandatory in all states, except Maryland, Wisconsin, and Puerto Rico.
Pass a Bar Exam
After graduating from law school with your JD, the next step is to take the bar exam. A state bar exam is a multiple-choice and essay exam that tests your knowledge about the law and your ability to apply the right rules to specific scenarios.
You will write the bar exam in the state where you intend to practice law. After passing the bar exam in a particular state, you officially become an attorney of law licensed to practice within that state.
After getting your JD degree and passing the bar exam, you can continue your education. If you choose to do so, you can pursue a Masters of Law (LLM) degree or Doctor of Laws (J.S.D or S.J.D) to sharpen your knowledge about specific areas of the law.
You don't need to get either of these degrees to get licensed or practice law, but it will enrich your knowledge base and open more opportunities in the legal job market.
Fastest Way to Become a Lawyer
On average, the journey to becoming a lawyer takes seven years between post-secondary and law school – four years getting your bachelor's degree and three years in law school.
To speed your journey to becoming a licensed lawyer, you can shave off some time by opting for an accelerated JD program. This program takes you through law school in two years instead of three.
You can also shave time off your undergraduate degree by opting for a 3+3 JD program. Also called a BA-to-JD program, participating in this program means that during your fourth undergraduate year, you can complete your first year of law-school courses. This program enables you to complete undergrad studies and law school in six years instead of seven.
Type of Lawyer You can become
You can practice any area of law you want after accomplishing your JD degree and passing the bar exam. Some of the areas of law you can choose as a specialty include:
Criminal Lawyer
Criminal lawyers defend people charged with breaking the law or committing a crime. Besides helping clients prove that they are not guilty in court, criminal lawyers facilitate bail, arraignment, pleas, and negotiations.
Personal Injury Lawyer
A personal injury lawyer is well-versed in the law of tort and represents parties in cases involving accidental injuries or damage to property. These lawyers may represent either the plaintiff or the defendant. If you represent the claimant, your goal is to obtain compensation for damages.
Tax Law
A tax lawyer is responsible for helping a person or corporation minimize tax liabilities.
Estate Planning Lawyer
An estate-planning lawyer helps people develop wills and trusts that meet the client's wishes for passing along their legacy.
Bankruptcy Lawyer
Bankruptcy lawyers help individuals or corporations that are insolvent. Your knowledge of bankruptcy procedures and the law will have you assisting clients with filing paperwork, communicating with debtors, and representing your client in Bankruptcy Court. These attorneys also offer advice regarding bankruptcy eligibility, type of bankruptcy available, and alternatives to filing for bankruptcy.
Intellectual Property (IP) Lawyer
IP lawyers protect the intellectual property of their clients and their rights regarding that property. An IP lawyer helps with copyright issues, trademark issues, patent issues, and the like.
Employment Lawyer
An employment lawyer can represent an employer or employee who is a party to an employment contract. These lawyers typically called in when one or both parties to an employment contract are in breach of it.
Corporate Lawyer
A corporate lawyer helps with the formation of a company and assists the company with ensuring its operations remain in line with relevant industry and governmental laws.
Immigration Lawyer
Immigration lawyers help people with issues relating to visa applications, citizenship, seeking asylum, and other immigration-related matters.
Environmental Law
Environmental lawyers represent individuals, advocacy organizations, or government agencies, to handle legal cases regarding natural-resource management, pollution, public health, and land/coastline disputes.
Family Law and Juvenile Law
Lawyers in this specialty help resolve issues brought on by family conflicts. A family lawyer will, for example, represent parties to cases of divorce, domestic abuse, civil unions, domestic partnerships, legitimacy, adoptions, child support, and such.
Health Law
Healthcare-related issues and the laws that govern them are the specialties of health lawyers. A health lawyer's client might be a patient, clinic, health practitioner, medical insurance company, or the government.
Workers' Compensation Lawyer
Workers' Compensation lawyers help people who are injured on the job and need assistance filing claims and getting compensated for their medical bills, time off work, and injuries. A Workers' Compensation lawyer may also help the family of a worker whose death is the result of a workplace accident or occupational disease. The lawyer will have to prove the employer's liability to get compensation for the family.
Contract Lawyer
Contract lawyers represent parties to disagreements about the breach of a written or oral contract or the misinterpretation of a contract agreement. They also help with a wide variety of other contract-related issues, by helping their clients enforce the terms of a contract, seek remuneration laid out in the agreement, or terminate the contract.
General-Practice Lawyers
Some lawyers have more than one specialty and dabble in numerous areas of law. These are called general-practice lawyers. General-practice lawyers handle discovery, representation, filings, depositions, due diligence, and offers consultation services to clients on a variety of matters. Their expertise in multiple legal arenas enables these lawyers to provide a wide arrange of legal services.
Key Skills of Lawyers
To succeed in practicing law, you'll need to master the following skills:
Speaking
Time Management
Writing
Critical Thinking
Strategic thinking
Reading Comprehension
Active Listening and Learning
Complex Problem Solving
Quick Decision Making
Management
Negotiation
Persuasion
Social Perceptiveness
To thrive in the current legal job market, lawyers can further expand their skillsets by learning:
Technology skills: A lawyer who is open to using computers, software, and smart technology will be able to work affairs more effectively. There are a variety of technologies now available for researching law, making recordings, managing cases, and more. With these, you can handle cases more efficiently and cost-effectively.
Patience: Court proceedings can drag on for a long time, sometimes years. And if there is an appeal, lawyers have to do it all over again. If you want to be a lawyer, to must nurture your fortitude so you can see the case to its end and support your client through it all.
Written and Verbal Communication: A lot of detailed information gets presented during a legal battle. As a lawyer, you must be able to identify pertinent details quickly to represent a client. Reading comprehension is also crucial because legal evidence usually comes in documents, and a lawyer must comprehend the entirety of the content quickly, then take the most appropriate course of action. Eloquent and persuasive oral and written communication is also essential. Without it, a lawyer will not be able to sway the perceptions of a jury or judge.
Logical Thinking: Lawyers must be able to apply facts to the appropriate law. Tying courtroom and legal documentation to the rules of law in every situation is a skill you'll learn in law school and hone over years of legal practice. Without logic skills, properly evaluating a party's argument and providing an appropriate response becomes impossible.
Business management: This skill is especially important if you plan to run your own law firm. Legal practice is a business, and you'll need to manage it efficiently and effectively if you are to make it a profitable one. As an attorney, you must know how to bill and process payments, market your business, hire and manage employees, and attract valuable clients.
How Much Do Lawyers Make?
According to the Bureau of Labor Statistics, lawyers in the U.S. earn an average of $119,250 a year. But the pay-scale variation between lawyers can vary wildly depending on a variety of factors, including the state in which they practice and the specialty area of law they pursue.
Whether a lawyer operates in the private or public sector also affects earnings. Federal government lawyers earn an annual average of $141,900. Lawyers working in small- or mid-size law firms earn less than federal government lawyers, while lawyers in big firms can make equal to or higher than the government attorneys.
The most profitable areas of law are believed to be medical law and intellectual-property law, with lawyers in these niches earning an average of about $155,000 a year.
Ready to become a Lawyer?
Besides the potential paycheck, there are many reasons to consider becoming a lawyer. You'll have the opportunity to defend the defenseless, influence laws, enjoy the thrill of winning a case, and more.
How you go about it depends on your ambitions. But whatever your motivation, choosing to become a lawyer can prove to be one of the most satisfying decisions you'll ever make.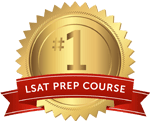 Get the #1-Rated LSAT Prep for free.
Try Risk Free
✓ No card required
✓ 1 minute setup