A letter of continued interest is a way to let law school programs know you are still interested in attending their program despite being deferred or waitlisted. While it can be frustrating not to get in on the first or second attempt, remaining positive and persistent while you improve your admissions case demonstrates your commitment to the program and increases your chance of being accepted.
To help you create a detailed and successful letter of continued interest for law school, we have put together useful information on what exactly the letter is, when to send one, and how to structure it properly. We also provide a sample letter and answer some important FAQs so that you can write the best letter possible.
What is a Letter of Continued Interest?
As the name implies, a letter of continued interest informs the law school that you are still interested and intend to apply again in the future. One of the purposes of the letter is to improve your chances of getting in by demonstrating you are committed and plan to improve your chances any way you can. Law schools receive many applications each semester and turn many candidates away, but follow-up persistence, commitment and determination can show the university you believe in yourself and respect the law school's standards.
If you are not accepted the first time, keep in mind that it is relatively normal to be turned down, and it does not mean the end of your journey towards a career in law. Instead, keep a positive outlook on the process, continue to improve your resume and send a letter of continued interest to the law school(s) you are interested in.
While a letter of continued interest will not necessarily change the school's decision about your admission, it is a good way to inform them of any new developments and additions to your resume, such as new LSAT scores, community service, and internships.
How to Start
Law schools look at a variety of factors when making decisions about admissions. Therefore, understanding what determines admission status is a helpful first step towards getting in during the next application stage.
The first thing to do is determine which law school(s) you are most interested in. In doing so, be sure to consider your career aspirations, current academic status, test scores, involvement in community service, and internships that can help your case. Then form a realistic yet self-challenging list of potential law schools.
Additionally, the quality of the letter of continued interest matters as well. It is essential to know the proper way to style and format the letter while also considering the tone and what information to add and what to leave out.
By understanding how to write a successful letter of continued interest for law school, you can show the committee that you plan to apply again and believe you will make a good law student. You may even increase your chance of enrollment during the next application period.
When to Send a Letter of Continued Interest
It is essential to know when it is a good time to send the letter of continued interest and when it is not. There are certain situations that warrant or strongly suggest a letter of continued interest should be sent to your desired law school. The following are three common reasons to consider sending a letter to the law school admission department.
When You are Deferred
A common misconception is that being deferred means you've been turned down, which is not the case. To defer means to put off until later, meaning you are not accepted at this moment in time; however, it doesn't mean you shouldn't apply again. Instead, consider sending a letter of continued interest to let the school know you plan to apply and would happily accept admission later.
When You are Waitlisted
Perhaps the most obvious time to send a letter of continued interest law school is if you are waitlisted, which means the law school has not yet accepted or denied your admission. In most situations, being waitlisted means you are not joining the law school program, but they may contact you within the next few months if space becomes available. In this case, you should send a letter of continued interest to let them know you still have a desire to join the law school program.
To Showcase New Achievements
Regardless of the purpose for sending the letter of continued interest, you should mention any new achievements, such as new LSAT test scores or new developments in your application. You should, however, limit the number of letters of continued interest you send. In other words, do not send one if there are no new developments or achievements to mention or if you have already informed them of your intention to apply again.
Also, if you are turned down (either for poor academic performance or non-related academic issues), then a letter of continued interest is likely not a good idea.
What to Include in Your Letter
A letter of continued interest is a strategic way to stay in the game as it may be factored into the admissions department's decision when they re-evaluate your application. To ensure you're putting your best foot forward, below are key things to include in the letter (we cover this in more detail in "How to Structure Your Letter" below).
Improved GPS and LSAT scores since applying
New awards, publications, or achievements
New leadership positions (e.g. in extracurricular activities)
Any completed requirements: some schools provide instructions or requirements in their deferral or waitlist letters (one of the most common is higher test scores). Therefore, if you have met any of the requirements asked of you, this should be included in your letter of continued interest.
What to Avoid in Your Letter
As well as thinking about what to put in your letter, you also need to think about what to exclude. Perhaps one of the most important is to avoid expressing disappointment. While you may be disheartened about being deferred or waitlisted, don't let that show in your letter.
What's important is coming across as positive and determined, rather than deflated. That means structuring the letter around your accomplishments and aspirations, not your disappointment that the committee hasn't recognized your merits. Therefore, no matter what you're feeling, don't express frustration or negativity or your application will surely end up in the trash!
Another thing to leave out of the letter is a list of other schools that have accepted your or given you an offer. While it may seem like you're making yourself more competitive, it can appear braggy and appear as though you're less focused on getting into their school. If the committee sees you have other options, they could be less inclined to reconsider you.
Lastly, don't re-include information the school already knows. In other words, don't re-write your personal statement and rehash all that's been said. Focus on what's new and what you've achieved since you first applied.
How to Structure Your Letter
The structure of your letter of continued interest matters a lot. The more concise and well-written it is, the more highly regarded it will be in the eyes of the admissions department. Of course, the number one goal is to inform the law school that you still are interested in attending and plan to apply again. Also, with the right language, you may even demonstrate why you would be a good student to have in their program.
Introduction
If you are sending a letter of continued interest, it likely means they've already reviewed your application and took the time to notify you of their decision. Therefore, start the letter with a positive tone by opening with a message of gratitude. Whether you are deferred or waitlisted, say thanks for the resources and time they put into reviewing your application.
Expression of Interest
The next step is to express your level of interest — the main purpose of the letter. If this law school is your top choice, there is no harm in informing them that you value their program above all others. By showing your commitment and respect towards the school, they will know you are enthusiastic and ready to go if they decide to accept you.
New Accomplishments
As mentioned above, you should find a way to mention new accomplishments. Therefore, the next portion of the letter should list your most recent achievements, such as LSAT test results, community service projects, new leadership roles, etc. However, remember to only list updated information rather than things the committee is already familiar with. While a simple reminder of key achievements may be acceptable if condensed into a short sentence or two, it is best to keep the content new and fresh.
Interactions with the School
This section isn't always necessary, particularly if you haven't had any new interactions with the law school. However, if you met someone important at the university — such as a professor or key member of the admissions team, then mention it in the letter of continued interest. Even something as small as visiting the campus or attending a sporting event can show that you care about the school.
Closing statement
To close the letter, make sure you end with a friendly and positive statement. Be sure to provide contact information and let them know they can get in touch with you if they have any questions about your application.
Additional Tips
If you are honest and professional in your letter of continued interest, it should achieve the desired outcome. However, there are other tips to keep in mind as you craft the letter. The following are five components that a successful letter of continued interest should also have.
Keep it Concise
Make sure your letter is short and concise. Bear in mind that admissions departments receive hundreds of applications and have little time to spare. If you want your letter to be impactful, make sure it doesn't drone on for too long.
Stay Positive
As mentioned earlier, one of the most important aspects of a successful letter of continued interest is positive language. While getting turned down by your dream school is not a fun experience, don't let that disappointment carry over into the letter. Therefore, be careful and mindful of the tone of your writing. As you write and edit, make sure you're aware of keeping a positive tone. You may even want to ask a friend or colleague to check it for you.
Express Gratitude
Gratitude is powerful. The more grateful you are for the law school's efforts in reviewing your application, the better your chances are of getting in. In other words, showing the admissions department that you are grateful for their time and effort can help your chances of being accepted during the next application period.
Show Interest
Do not assume that the law school knows you are still interested. If you do not clearly state your interest and show commitment to their law school program, they won't know how serious you are about accepting if they make an offer. Let them know your intentions to join the program and give examples of your commitment, such as interactions with others who attend, teach or work at the university.
Show Commitment
Along with your expressed interest, you must also show commitment. If you have visited the university recently, discuss your experience, albeit briefly, in the letter of continued interest. Be sure to not only state that you are committed but also why. Whether you love the professional success former students have had, enjoy the campus or value the faculty, tell them exactly what you love about their law school program.
Sample Letter of Continued Interest
Having provided information about what to include and how to structure it, below is what a solid letter of continued interest should look like.
Dear Ms. Admissions,
Thank you for taking the time to review my application to study law. I'm aware that X University is a competitive and selective school, and I'm happy to be included on the school's waitlist. I'm writing to express my continued interest in your school and to provide new information to support my application.
Since first applying to X University, I have retaken the SAT. As my previous scores were lower than I would have liked, I wanted a second chance to prove myself. My evidence-based reading and writing (EBRW) score is now 690 and my math score is 670. I'm much happier with these scores and wanted to include them in my application. I will have these official scores sent to X University as soon as possible.
Along with my new SAT scores, I have also expanded my leadership skills by becoming the newsletter editor at our school newspaper. My responsibilities are to pitch story ideas, oversee the section layout, and edit stories. Since taking on this role, my interpersonal skills and communication skills have significantly improved. I am confident these new personal and academic developments will make me an even better fit at X University.
While I understand this new information may not impact my position on the waitlist, I wanted to share it with you, nonetheless. I'm very excited about the prospect of joining the X University History Department and working with its extensive European History archives.
Thank you for your time and consideration.
Sincerely,
Margo B. Applicant
FAQs
Should I send a letter of continued interest to every school?
No, not in every case. Before you start writing, check the deferral or waitlist letters from your chosen schools and follow their directions on what to do next. For example, some schools may specifically ask you not to write a letter, which means you should obey that request. Other colleges will invite you to write a letter, describing any new achievements or test scores since you first applied. If you're unsure, you can always contact the school and ask if it's ok to send a letter of continued interest.
How long should the continued interest letter be?
As mentioned above, keep it short and sweet. While every letter will differ depending on how much new information you need to include, it should be no longer than 1 page. Admissions officers are incredibly busy, and it will work in your favor to give them fewer words to read, not more.
What is the difference between deferrals and waitlists?
Deferrals mean that a decision on your application will be done later. This might be because the college wants more information before considering you or they may want higher grades and experience.
Waitlists, on the other hand, are neither a yes or a no. Students can be on a waitlist because the admissions committee are unsure about your application or because you are behind a pool of other highly qualified candidates. If you're on a waitlist, do some research to find out more about what your chances are of coming off the waitlist. Bear in mind that there is no guarantee that waitlisted students can gain admission.
How can I increase my chances?
Increasing your chances can depend on whether you are waitlisted or deferred. Deferrals can give you an opportunity to improve your grades and acquire more achievements and experience before the next decision period.
When it comes to waitlists, though, this can be tricky as some schools often pull from the waitlist while others seldom do. Again, do some research and find out what the general acceptance rates are for waitlisted students. Overall, the best way to increase your chances is to continue your academic and personal development so that you can incorporate these into your application.
Will a letter of continued interest really help?
Yes and no. It all depends on the school and the reasons you've been deferred or put on a waitlist. Some schools also put more weight on expressions of interest and actively pull students from deferrals and waitlists. This can be down to the department's aim to equalize gender balances, boost enrollment numbers, or incorporate specific talents. That said, if the school accepts a letter of continued interest, it doesn't hurt to write one — especially if it gives you an opportunity to demonstrate your dedication and list of new achievements.
The Bottom Line
While being deferred or waitlisted is not ideal, it is not a no, and there is still hope. Sending a letter of continued interest to your law school of choice is a good way to show the law school program you care and still have an interest in attending if space becomes available. We hope our article has given you everything you need to write a solid letter of continued interest to get into your chosen school. Good luck!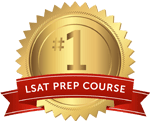 Get the #1-Rated LSAT Prep for free.
Try Risk Free
✓ No card required
✓ 1 minute setup