When applying to law school, you have a choice between entering an LLM or a JD pathway. Which should you take up?
Unfortunately, many candidates fail to research the difference between an LLM and a JD before applying to law school, leading them to sign up for the wrong program and waste time and money in the process.
To ensure you don't make a similar mistake, this article provides everything you need to know about JDs and LLMs. Below we explain what these degrees are and what differences exist so you can make an informed decision on the right program for you.
What's a JD?
Length: 3 years (full-time)
Purpose: To quality for the bar exam and earn a state license to practice law
Curriculum: Covers broad concepts and theories related to the US justice system
A JD (Juris Doctor) is awarded after you graduate from an ABA-accredited (American Bar Association) law school in the US and is designed to prepare you for the bar exam. The point of a JD program is to provide you with not just the knowledge to pass the bar exam but also how to successfully practice any area of the law you desire.
In most states, you cannot qualify to sit for the bar exam and become a licensed lawyer without a JD degree. Most law school students sit for the bar exam immediately after graduating. But even if you don't take the bar, there are still a variety of profitable and fulfilling legal careers you can pursue with just a JD. This includes a career in academics, consulting, writing, mediation, compliance management, and more.
During a JD program, you'll be taught a variety of law-related topics. The program typically lasts for three years, but some schools offer two-year options while others provide four-year part-time programs. Depending on the law school, you can choose to specialize in specific aspects of law while getting your JD. For instance, you may elect to specialize in intellectual property, criminal, environmental, public, or tax law.
To complete a JD program, you'll perform a variety of legal research projects and write essays focused on criminal law, the law of contracts, civil procedure, torts, legal analysis, or other concepts of legal practice.
JD Admission Requirements
GPA: 3.63 (Undergrad)
LSAT score: 160 (80th percentile of all test-takers) or GRE score: 80th percentile scores
Official transcripts
Personal statement
Letters of recommendation
Graduate course work (will be taken into consideration)
To get admitted into law school for a JD program, you'll need a bachelor's degree from an accredited college or university within or outside the US. It doesn't matter what you majored in for your bachelor's degree, as long as you graduate with a strong GPA. The top 15 law schools in the US typically only admit JD program applicants with an undergraduate GPA of 3.50 and above.
However, most undergrads that apply for law school admission major in:
History
English
Philosophy
Political science
Economics
Business
The LSAT
Aside from a strong GPA, another minimum requirement for a JD program is passing the Law School Admissions Test (LSAT). The LSAT measures if an individual has the competence to complete a JD degree program.
It accomplishes this by testing your reading comprehension, as well as analytical and logical reasoning skills, which are all essential to successfully study and practice law. But you don't need an educational background in law to pass the LSAT.
Most of the top 15 law schools in the US accept candidates that have scored 160 and above in the LSAT.
JD Program Structure
JD degree programs take three years (full-time) to complete and are designed to help students attain a state license to practice law.
It should be noted that JDs are different from similar-sounding degrees like the SJD and JSD, which are for students pursuing legal careers in business, academia, or the public sector and who won't be sitting the bar exam.
In terms of structure, the first year of a JD consists of the foundational curriculum, which usually includes the study of:
Civil procedures
Contracts
Legal methods
Legal practices
Torts
Constitutional law
Criminal law
In their second and third years, JD students spend time exploring opportunities outside the classroom as well as enrolling in courses that pertain to their interests. This includes participation in seminars, clinics, and internships. Some schools also require students to take on pro bono work during their program.
What's an LLM?
Length: 1 year (full-time)
Purpose: To advance legal knowledge and career development
Curriculum: Focuses on specific areas of US law
A Master of Laws (LLM) is a specialized degree that's also provided by ABA-accredited law schools. It is a master's degree program in law that a JD holder can use to advance their legal knowledge or career. Unlike a JD degree program, an LLM program usually only lasts a year.
A practicing lawyer, an academic, or someone who's just completed a JD program can qualify for an LLM degree program. As a globally recognized degree, a practicing lawyer who goes on to get an LLM from a top-ranked university increases their value in the job market, thus improving their earning potential as well.
Students with a first degree in law from a foreign university can apply for an LLM degree program in the US. Students in this category can then take the bar exam in certain states. People who don't have a JD but would like to get an LLM can apply for the program in most law schools, as long as they have an undergraduate degree in Law.
Admission Requirements
A JD degree or other first degree in law
Online application
Personal statement
Current resumé or CV
Official transcript(s)
Letters of recommendation
An LLM degree is designed to expand a student's knowledge of the legal process and the law in general. To qualify for admission into an LLM degree program, the school will verify your academic record, letters of recommendation, and other factors before deciding that you are eligible for admission.
Program Structure
A full-time LLM degree takes roughly one year to complete, whereas a part-time program takes 24 to 36 months. While a JD focuses on teaching students about basic legal principles, theories, and concepts, an LLM program teaches theoretical topics related to US law. You can opt for either a general or specialized LLM program.
Under a general LLM, you can customize it to cover courses that best suit your career goals. A specialized LLM, on the other hand, offers a structured course of study in specific areas of law. For a specialized program, you can choose from any of the following areas:
Advocacy
Dispute resolution
Business law
Bankruptcy law
Forensic justice
Estate planning
International law
Securities and financial regulation
Banking law
Health law
Immigration law
Tax law
Other options are available depending on the law school you are applying to. If you're interested in aspects of international law, some of the specialisms include:
Global health law
International taxation
International environmental law
International legal studies
Asian law
Business and trade law
LLM vs. JD—Which is Best?
A JD or an LLM can prepare you for a legal career, but you can't become a licensed lawyer without a JD degree. Also, a JD degree program takes longer and has a broader scope than an LLM program. What really determines if a JD or an LLM is the right one for you are your long-term career goals.
To help you make the right choice, here are some LLM vs JD comparisons:
A J.D. prepares someone to practice law, while an LLM provides advanced training. An LLM will provide you with advanced training in law, but it doesn't qualify you as a licensed lawyer. A JD prepares you for legal practice by teaching you everything you need to pass the bar exam and be an effective lawyer.
An LLM is more theoretical than a J.D. The courses taught during a JD degree program have more practical, real-world applications. The classes during an LLM degree program are more theoretical. This is because a JD program is meant to prepare students for practicing law in the real world, while an LLM program is intended to expand a student's knowledge of legal theory and the reasoning behind certain legislation and policies.
An LLM can make lawyers more credible in fields where specific credentials are highly valued. Getting an LLM degree after receiving your JD makes you more marketable when vying for a high-level job in academia, consulting, or government. Many of these industries prefer lawyers with an LLM over those with only a JD because it demonstrates skill and mastery over specific legal disciplines.
A JD is mandatory, while an LLM is usually optional. If you want to practice law, a JD degree is mandatory, while an LLM is optional. You also don't need any prior legal experience or knowledge to apply for a JD program and complete it. You need an undergraduate law degree or a JD before you can be accepted into an LLM program.
An LLM can offer more opportunities to take specialized courses. During 2L and 3L of a JD degree program, you can tailor your coursework such that you are taught topics that best align with your career goals. But during an LLM degree program, schools sometimes offer other courses exclusively for LLM students. Most of these require lots of legal research and revolve around legal writing and analysis.
LLM programs typically require a thesis, while J.D. programs do not. A JD degree program doesn't require a thesis as part of your coursework, while an LLM program often does. This requirement for a thesis can be a big challenge for some students, so it's something to consider before enrolling.
An LLM can help J.D. recipients become more valuable and overcome the stigma of poor academic history. In most of the US, you need a JD before you can sit for the bar exam and get licensed to practice law. But if you add an LLM to your JD degree after taking the bar exam, it adds to your credentials and makes you more valuable as an attorney. This means you can attract more clients or increase your chances of being hired by a top law firm. It also means you can make up for poor academic performance in your undergrad.
An LLM allows lawyers to focus on one legal discipline. A JD degree program covers all aspects of law, while an LLM lets you specialize in an area of law, such as banking or environmental law.
Conclusion
If you intend on practicing law, a JD is far more important than an LLM degree. As a practicing lawyer, you really don't need to get an LLM after gaining a JD degree. That said, an LLM isn't without value. It can add more validity and expertise to your résumé and increase your value in the job market.
But the value that an LLM degree can add to a practicing lawyer's résumé is nothing compared to the value that diverse work experience acquired while practicing law can provide.
An LLM will be of greater value to you if your goal after law school is to join the public or private sector. Having an LLM degree implies that you have a wider, more advanced knowledge about the law, and this gives you an upper hand among other candidates applying for the same job.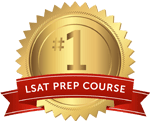 Get the #1-Rated LSAT Prep for free.
Try Risk Free
✓ No card required
✓ 1 minute setup