I know when I was knee deep in LSAT prep, I missed one of my favorite places in the world, Disneyland. Yes. I am a grown woman, and one of my favorite places is Disneyland. I don't know what to tell you, but the theme park just reminds me of summer, imagination, and childhood. I even worked there for a whole summer, so the place holds a lot of great memories for me. Why wouldn't I love it?
Well, before I had started studying for the exam, I would go once every few months. But, the exam, as you all know, sucked all leisure time away from me, and I had the Disney blues from the time I started studying for the exam to the day after my LSAT when I finally visited the park again! Yes, the morning after I took the LSAT I headed straight to Disneyland. Don't' judge me. So I thought, since it's a lovely summer Friday, and those of you LSAT prep-ers who have the same love of Disney as I do would probably be at the park right now, I could create a nice little Disney-themed break from your studying.
Things You Probably Never Knew About Disney:
High inside the top of Matterhorn is a basketball court. It is part of the employee break room! I never played there, but I've seen it with my own two eyes
Ron Zeigler, Richard Nixon's press secretary during the Watergate scandal, once worked as a skipper on the Jungle Cruise ride. For those of you wondering, yes, there is a secret Jungle Cruise ride. My suggestion to you is to go to the ride at the late showing of Fantasia when everyone is watching the fireworks, and ask the resident skipper for the "adult version" of the Jungle Cruise. As long as you have enough "adult" friends to accompany you on the boat, or there is no one else around, the skipper will oblige.
From groundbreaking to opening, Disneyland was built in just 365 days.
On opening day, Walt Disney had his gardeners cover bare patches of dirt by replanting weeds from the parking lot and labeling them with long, horticultural-sounding names. The flowers they had ordered hadn't arrived yet!
As a teenager, actor and comedian Steve Martin worked in Merlin's Magic Shop in Fantasyland.
If you buy a Mickey balloon and it pops or flies away while you're in the park, they'll give you a new one – as long as you have a receipt!
When it opened in 1967, Pirates of the Caribbean used real human skeletons as props.
When you enter the Star Tours ride, a voice-over on the loudspeaker asks for an "Egroeg Sacul" to come to the booth. That's "George Lucas" spelled backward.
Frank Sinatra showed up on opening day and took a spin around Autopia.
Tomorrowland was originally meant to represent the futuristic year of 1986.
Crazy right?! I hope I didn't make you too nostalgic about the theme park. And don't worry because soon you can buy your annual pass again and go every day! And if you get too pensive, pop in a Disney movie and take a break from those Logical Reasoning questions for a sec! It's Friday!
Happy Studying! Happy Friday!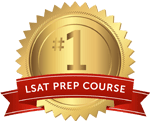 Get the #1-Rated LSAT Prep for free.
Try Risk Free
✓ No card required
✓ 1 minute setup