Non-ABA law schools are something that you may have heard about before applying to law schools but may not quite understand. After all, it is a subject that is often ignored in favor of talking about the more prominent ABA-accredited law schools and their ranks.
However, some students may find themselves seriously considering a non-ABA law school, and need to be fully informed of the pros and cons of this decision.
In this article, we will be helping you to understand what ABA accreditation is and the primary differences between ABA and non-ABA law schools. You'll also be learning some of the most important pros and cons of attending a non-ABA law school, and we'll share a complete list of the non-ABA law schools located across the nation.
What Is ABA Accreditation?
ABA accreditation refers to the process that certain law schools go through to ensure that their curriculum meets the legal standards dictated by the ABA. The accreditation system first emerged in 1952, and since then approximately 200 law schools across the United States have received accreditation, including well-known schools such as Harvard, Yale, Stanford, and Columbia Law School.
The process involves a full evaluation of the curriculum offered to students, the facilities available (including the library, technology, and classrooms), the faculty and administrative resources, and the services that the law school offers students (such as career services, clinic opportunities, and on-campus events).
The full accreditation process takes 3 years after the law school applies for provisional status to be approved. Once those 3 years are up, the law school will be given another full, on-site evaluation and will either be approved as accredited or denied.
If the law school is approved, they will need to keep up their standards and undergo a comprehensive renewal evaluation every 10 years.

The Difference Between ABA and Non-ABA Schools
The main differences between schools that have received ABA accreditation and schools that have not are the standards of education that students have access to and the ease of taking the bar exam once graduated, the final step into finding a job as a lawyer.
Because non-ABA schools have not undergone strict evaluation and worked to meet certain regulations, the standard of classes that students take may not be as consistent as those at an ABA-accredited school.
As a result, most (but not all) states do not allow students who have graduated from a non-ABA school to take the bar exam, whereas graduates of an ABA-accredited law school are always able to take the exam.
If you have future plans to stay in the state that you attend law school in, then a non-ABA law school may be the right option for you, but if you want the flexibility of moving with your legal degree, you may not want to go this route.
Of course, after several years of practice, you are able to take the bar exam again in most states, but this can take 10 to 15 years to achieve.
Advantages of Attending a Non-ABA Law School
While not commonly discussed, there are a few advantages of attending a non-ABA accredited law school.
Lower Admissions Standards
Most non-ABA law schools have lower admissions standards because they don't need to tailor their curriculum around strict course requirements or meet a general LSAT score and GPA threshold for incoming students.
These lower admissions standards allow you to enter into non-ABA law schools with less time spent studying for the LSAT and a lower undergraduate GPA. This option is particularly favorable for students who don't have a lot of free time to study or those that have been out of undergraduate school for years and wish to start their legal education as soon as possible.
Flexible Scheduling
Many non-ABA law schools are designed to accommodate working professionals and non-traditional students. This means that the law school will often have classes in the evenings or on weekends, as this allows their students to meet daytime obligations or working a career full time in addition to studying.
There are often fewer courses per semester required of non-ABA law school students, which can allow individuals to take their legal education at a flexible pace and one that fits perfectly into their other regular responsibilities.
Lower Tuition Costs
Because non-ABA law schools don't need to work to meet the regulations of the ABA when it comes to student services and facilities, they often offer their courses at lower tuition costs. This means that there will be less financial burden on students, and potentially fewer loans needed over the course of attending a non-ABA school.
For someone whose funds are truly limited and who isn't able to bring their LSAT score or GPA up high enough to score a significant scholarship at an ABA-accredited law school, a non-ABA law school offers a valid option for obtaining a legal degree at half the cost.
Disadvantages of Attending a Non-ABA Law School
These disadvantages of attending a non-ABA law school are important to understand before you make your final decision to enroll.
Unfavorable Job Outlooks
Unfortunately, graduating from a non-ABA law school may not fare well for your employment outlooks. Even if you manage to take and pass the bar exam in your state, you may find that most employers are not willing to hire a student who didn't attend an ABA-accredited law school.
You may also find that your earning potential and base starting salary once employed are much lower than that of a peer who graduated from an ABA school. This can be a big drawback for someone who is interested in pursuing a legal career due to the higher earning potential and job security such a profession typically brings.
Difficulty Taking the Bar Exam
As we discussed above, graduating from a non-ABA law school may make it difficult for you to take the bar exam. Most states will not allow non-ABA graduates to take the exam in their state, and even if you are able to, you will not have the same geographic freedom of taking the bar and practicing in as many states as ABA graduates can.
As you graduate from a non-ABA law school, certain schools may have workarounds or agreements set in place with the local bar examination boards that allow their students to take the bar in that state. You should check with the website of the school and the bar to figure out if bar examination is possible from your intended school.
Additionally, non-ABA graduates may also have a tougher time passing the bar since the courses that they take in law school are not required to adhere to the strict ABA regulations on legal education that accredited schools are. This can mean more studying to take the bar after law school and potentially multiple retakes of this difficult exam.
Less Prestige and Name Recognition
It is no secret that law schools live in a world of prestige and name recognition. Attending a law school that is highly ranked carries with it a sense of status and the potential for better opportunities in the future.
A degree received from a non-ABA law school will often lack this name recognition and sense of prestige, something that may bother students at the law school and may cause the graduates to be looked over when it comes to employment opportunities, summer internships, clerkships, or other opportunities in the legal field.
This doesn't mean that everyone will turn you down based on your law school, but it does mean that you might have to fight harder to prove your legal skills and become accepted in legal circuits.
Longer Time in School
Because there tend to be fewer courses required each semester and student schedules are fairly flexible, non-ABA law school students may find themselves attending school for much longer to get their degree.
Almost all ABA-accredited law schools offer degree tracks that are to be completed within 3 years, while a non-ABA law school will typically enable you to achieve a degree within 4 or 5 years.
This means a longer time in school, more studying, and more drawn-out costs over time, which may be a serious drawback for some students.
Which Law Schools in the United States Are Unaccredited?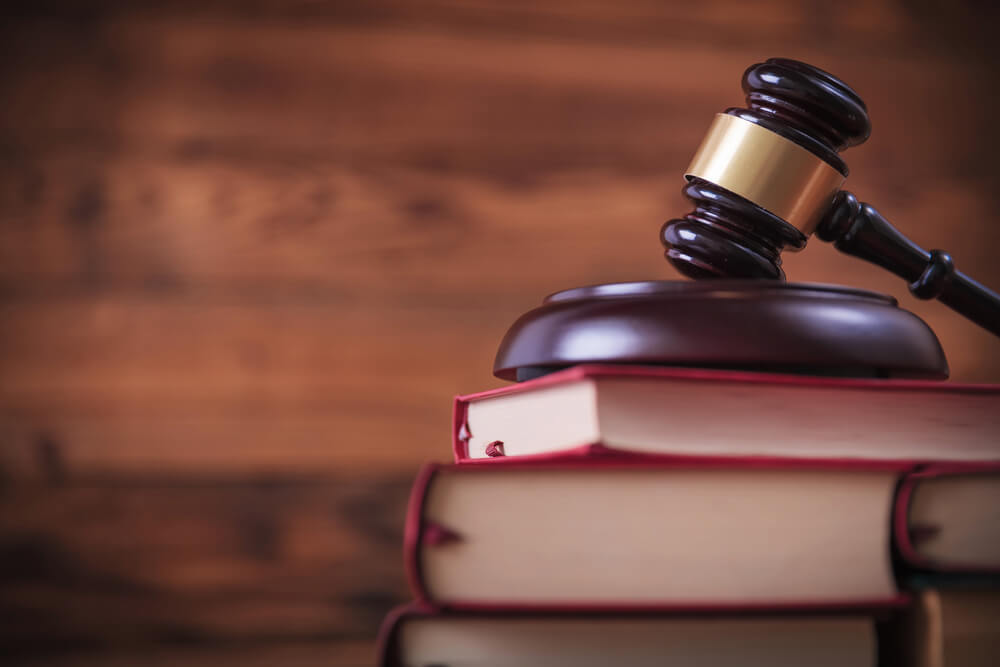 The below schools are listed on the LSAC's website as being non-ABA, or unaccredited.
You will find that most of them are located in California, as this is a state that allows students from unaccredited law schools to sit and take the bar exam alongside ABA law school graduates (combined with the especially difficult exam, this is also why California's bar passage rate is typically lower than other states).
Abraham Lincoln University School of Law
Birmingham School of Law
CAL Northern School of Law
California Desert Trial Academy College of Law
California School of Law
Concord Law School at Purdue University Global
Empire College School of Law
Glendale University College of Law
Humphreys College School of Law
Irvine University College of Law
John F. Kennedy University College of Law
Lincoln Law School of Sacramento
Lincoln Law School of San Jose
Massachusetts School of Law at Andover
Miles Law School
Monterey College of Law
Nashville School of Law
Northwestern California University School of Law
Oak Brook College of Law
Pacific Coast University School of Law
Pacific West College of Law
Saint Francis School of Law
San Francisco International University College of Law
San Francisco Law School at Alliant International University
San Joaquin College of Law
Santa Barbara College of Law
Southern California Institute of Law
Taft Law School
Trinity Law School, Trinity International University
Ventura College of Law
The University of West Los Angeles School of Law—West Los Angeles
Western Sierra Law School
If you are trying to decide on attending one of these schools, you should take care to complete your due diligence and look into the bar requirements for each of the states that these schools are in. Some schools may have specific plans worked out with the state bar examination board that allow workarounds for students to take the exam.
Alternatively, if your admission options are limited and you live in California, Virginia, Vermont, or Washington, you may be able to skip law school altogether and partake in a legal apprenticeship instead.
After the apprenticeship is over, you will be eligible to take the bar exam in the state. You can read more about this alternate route here.
Paving Your Path to a Legal Career
Attending a non-ABA law school may not be the right choice for many students, but for some, it is the perfect option for attending law school with less cost and studying. When making your choice on whether or not you want to attend a non-ABA law school, you should keep in mind your future goals and your career plans – if you want to attend a school and practice in the same state, all for less financial burden, then a non-ABA school might be the right choice for you.
However, if you want the freedom to practice between states and the name recognition that comes with most ABA-accredited law schools, you may want to think twice about attending a non-ABA law school.
In the end, what matters most is that you have thoroughly evaluated your options for attending law school and have chosen the educational path that leads you to your dream legal career with as little stress as possible.
Get the #1-Rated LSAT Prep for free.
Try Risk Free
✓ No card required
✓ 1 minute setup