So, if you can believe it, summer is just about over. Where did the time fly? As summer is quickly slipping through my fingers (being a Californian, our summer continues through the end of September), I've been recounting the fun adventures I've had these past few months. And, if you're like me, summer means travel. And so I, your LSAT Guru, have travel-melancholia on the brain. Now, even if you didn't get to do too much traveling this summer due to your LSAT prep, there is no need to fret, because there are still plenty of opportunities for your to travel during law school. Yes, that's correct! I decided to do a little research for you, while you work on those practice LSAT questions, and found three unique programs that might pique your interest. Because, let's be honest, that's a huge perk in law school, traveling while getting law school credit!  So take a quick break from that amazingly captivating social studies Reading Comprehension passage your glancing at and take a gander at these lovely programs you can look forward to once your LSAT prep is finally over!
University of Michigan Law School
Like many other law schools, the University of Michigan offers a variety of study abroad programs including semester long opportunities in Western Europe and Tokyo. But, what I think sets this law school apart is that it allows students to propose their own student-initiated semester study abroad program wherever they like. That is absolutely a one of a kind opportunity!
Georgetown University Law Center
Georgetown offers semester long programs in Asia, Europe, Latin America and the Middle East. But, in my opinion, the best program they offer is an unusually amazing program offered to their 3L students. It is a full-year program at the Institut d'Etudes Politique de Paris (aka Sciences Po), one of France's top universities. I'm sold.
Boston University School of Law 
BU offers a variety of semester long programs in Western Europe, Israel, Argentina and Asia. The really cool part of their programs, however, is the option of enrolling in their foreign language program for those law students interested in working on their fluency in another language. What an awesome opportunity!
Remember, most schools have study abroad programs and you should really look into them. If you didn't get to go abroad in undergrad, I really recommend taking the opportunity to do it in law school. When's the next time you'll be able to live in another country? Take advantage of the amazing programs that your law school offers! I hope you enjoyed this little break from your LSAT prep. Now get back to those Reading Comprehension passages!
Happy Studying!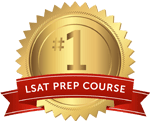 Get the #1-Rated LSAT Prep for free.
Try Risk Free
✓ No card required
✓ 1 minute setup