The city of North Las Vegas sits just ten minutes northeast of Las Vegas. Those who live here are able to enjoy all the perks of Las Vegas while keeping a safe distance from the lights and the noise when they go home. It is not as if it's a city without its own merits, though. North Las Vegas has an economy that is driven by high-tech companies and custom manufacturing. The solar industry has a large prominence in North Las Vegas, as does green technology. Amazon has released plans to build a fulfillment center in North Las Vegas, which will surely only add to the population of 215,000.
Of course, one of the biggest perks is the proximity to Las Vegas and the Las Vegas strip. Those who choose to study here or move here will have plenty to do in terms of entertainment and dining. Travel is simple because of how close you are to McCarran International Airport. If you hop over to the North Las Vegas Airport, you can take tours of the Grand Canyon from the sky. Or, enjoy the gorgeous scenery from the ground. Between North Las Vegas, Las Vegas and Henderson, there are plenty of hiking trails for the most avid nature lovers.
North Las Vegas could be a great town for a lawyer, as well. It's no secret that plenty of people get into plenty of trouble on the strip, and all of those people need good lawyers. Not only that, but it pays well too: the average salary for a lawyer in North Las Vegas is around $90,000 per year.
Those seeking to go to law school in the Las Vegas area, or Nevada in general, will have their eyes set on the William S. Boyd School of Law at the University of Nevada – Las Vegas—the only ABA-accredited law school in Nevada. This is a school with a good national reputation, which makes it fairly difficult to get in. In fact, they accept fewer students than a lot of the law schools ahead of them in the national rankings.
To have a chance to study law here, you will need a combination of things. You will need to have a history of strong academic performance, and you will have to do very well on the law school admission test, known as the LSAT. The LSAT is a test that is famous for how difficult it is and the amount of stress it can create. Of course, there are ways to make it easier, even if it is still very difficult. To lower your stress and be more prepared, you will want to find a good LSAT prep course.
Finding a good LSAT prep course is no easy task in itself. With so many options to choose from and so much variance within those options, it can be a daunting search. Those just starting their search may not even know where to begin looking. There are a lot of things that make an LSAT prep course worth your time. This article will go over some of the factors you should consider when making your choice for an LSAT prep course. Using the information provided, you should be able to more easily pinpoint the right LSAT prep course for your needs.
Before we dive into details, there are some features that should be present in any LSAT course that we think you should be particularly aware of. Those things are:
Actual LSAT questions from years previous.
Detailed video/in-person explanations of the types of questions you'll receive.
A sliding scale for pricing.
A support system to help you with your prep even when you are not in class.
Online vs In-Person LSAT Prep Courses
There is a lot to consider when making the choice of which LSAT prep course to go with. You will want to make sure you are comfortable with your decision as you will be spending a lot of time preparing for this exam. One of the first things to consider, and arguably the most important, is where you are going to do all of your prep and studying.
With this consideration in mind, there are two main options: online or in-person. Conventional wisdom would place most students in a classroom, but with modern technology, you can get the same amount of resources and support from an online course. There are differences between the two. So, why should you choose one over the other? Let's take a look.
An in-person LSAT prep course is the more traditional way of doing things. Here, you'll be placed in a classroom with a group of people who are probably all equally as stressed out as you are. This is actually a wonderful support system in itself, because you can bounce problems and ideas off of each other. You will also be assigned an instructor who has plenty of experience with the LSAT. A lot of courses have scoring requirements that must be met before someone can be hired as an instructor, and this information is generally readily available on the website of the course you are looking at. Once outside of the classroom, you will receive support in the way of video lessons. These extra lessons will solidify the things you learned in class or could help you through problem areas.
Of course, there are downsides to in-person courses. The scheduling does not allow for flexibility, so you will want to take that into account before you sign up. These courses are normally run in sessions that last for two months, meeting once or twice a week during that time. In-person LSAT prep courses are also incredibly expensive, sometimes prohibitively so.
Online courses offer a lot of what in-person courses offer, but do so with flexibility. These courses are perfect for those who have really busy schedules or prefer learning at their own pace. Because these courses are typically taught via video lessons, the student is able to work them whenever and wherever they would like. As for those who prefer to learn at their own pace, you won't ever have to worry about keeping up with or falling behind the rest of the class.
Not having a group of peers to use as a support system could be seen as a downside, but these courses offer as much information and generally as much support, even if the support looks different. Instead of having an instructor to help you face to face, you will have access to someone via email. Sometimes this support is even 24-hour support. The flexibility is a huge plus, and the price is another. These courses cost only a fraction of what in-person courses cost.
Ultimately, you should choose whatever feels most comfortable, and whatever you can commit to. Whether it takes place online or in-person, you will want to make sure that your course offers practice exams. Those that don't offer practice exams are rare, and it is a sign that you should look elsewhere. Practice exams are the best way to see how you are doing before your actual test date. They also give you an accurate feel of what you are up against. This is because the practice exams are normally actual LSATs from previous years. The way they are administered depends on the course, ands some will be given out at specific points during a session, while other courses will give you as many as you want to be completed whenever you would like.
Pros of an In-Person Course:
In-person resources such as teachers, books, and peers.
A structured system that goes at a specific pace, allowing you to focus on one thing at a time.
Take practice tests in a realistic environment.
Pros of an Online Course:
Make your own schedule.
An expansive list of readily available resources.
Less expensive than In-Person.
Personalized problem-solving.
Take as many practice tests as you want.
The Best Online LSAT Prep Courses in North Las Vegas

LSATMax LSAT Prep Course
Your secret weapon for getting accepted to the law school of your choice, the LSATMax online LSAT prep course from TestMax, is guaranteed to raise your scores. For a reasonable one-time fee, you'll get instant access to a huge arsenal of tools to help you prepare for the exam on your own time. With countless five-star reviews across TrustPilot, Google Play, and the Apple App Store, LSATMax is clearly the best online LSAT course available.
What makes LSATMax the best online prep course for any pre-law student looking to max out their LSAT scores? First, because it's available on both web and mobile, you will be able to access your course materials at any time. Next, unlike many online courses that use practice questions written by so-called experts, LSATMax only uses actual questions that have appeared on the LSAT. Your membership gives you access to up to 9,000 questions.
There are three LSATMax course packages available. All three contain the full LSATMax course catalog with over 100 hours of video from instructors who have all scored in the 99th percentile on the LSAT themselves. You'll also have opportunities to get personalized help from our instructors via real-time chat, message boards and scheduled office hours Q&A sessions. All students can also access their sample questions using LSATMax's digital LSAT simulator for an authentic experience that replicates and gets you ready for the real LSAT.
Course Packages Available:
All LSATMax packages contain the full course catalog and a subscription to LSAT Prep Plus which gets you access to every LSAT practice exam available from the LSAC. You can choose between 3 flexible packages that give you access for the length of time you need to study for the LSAT.
LSATMax 60: This package gives you 60-day access to the full LSATMax course. It is great for students who have a shorter amount of time to study before their exam or who only need to raise their score a few points.
LSATMax 180: This 180 day access package is designed to fit the needs of most students by giving access to the course for longer than the average time spent studying for the exam.
LSATMax 365: This package is the best value for those who have a longer time frame to study for the exam or need to raise their score as much as possible.
No matter which package you choose, TestMax offers 0% financing for up to a full year through Affirm. Remember, the earlier you begin preparing for the LSAT, the higher your scores will be.
Pros:
Get instant access to flexible packages and pricing
Guaranteed to boost your LSAT score or your money back
Interactive instruction with real LSAT experts
Digital LSAT simulator for 100% realistic test experience
---

Velocity LSAT Prep
Founded by two friends who met in college, Velocity LSAT Prep promises to help students "kick the LSAT in the face." Behind the irreverent style is plenty of substance with in-depth explanations of over 9,000 authentic LSAT questions from previous tests. There is also a series of videos available that explain a wide variety of theoretical concepts that will appear on the test. Each membership lasts eight months. There's a lot of quality material in Velocity's LSAT online prep course, but the pricing is somewhat confusing. This is in part because the practice questions must be purchased separately, so costs can get out of hand pretty quickly.
Pros:
Explanations for thousands of authentic LSAT questions
Cons:
Only accessible for 8 months
You must purchase the practice questions separately
---

TestMasters Online LSAT Prep Course
https://www.testmasters.net/online-lsat-course
The TestMasters Online LSAT Prep Course gives you a chance to watch live training courses for up to 100 days before your LSAT is administered. Available for a moderate price, this course is taught by Robin Singh who holds the record for the most perfect LSAT scores. TestMasters uses a large selection of real questions from previous LSAT exams in its curriculum. Rather than creating on-demand video lessons exclusively for the online course, the TestMasters Prep Course features recorded videos from previous live classes. While the information is good, this lack of interactivity makes you feel more like a fly on the wall of a prep course rather than an active participant.
Pros:
160+ hours of recorded classroom training
Uses real LSAT questions
Cons:
More expensive than most LSAT prep courses
Taught by an instructor who was a "natural" at the LSAT, so it can be hard to relate for those of us who need extra help
---
The Best In-Person Prep Courses in North Las Vegas
UNLV LSAT Prep:
Address-Paradise Campus, 851 E. Tropicana Avenue, Las Vegas, NV 89119
Phone Number-(702) 895-3394
Link-http://continuingeducation.unlv.edu/catalog/lsat-prep-classes
Why they are a good choice
Generally when you find test prep through a university, it is contracted out to another company, but this UNLV LSAT prep course is all done in-house. While not as intensive as some of the other in-person LSAT prep courses out there, there are some good reasons to go with this one. You'll receive 30 hours of classroom time over 10 sessions, and you will be given access to extra study materials for 30 days after your course has concluded. These courses are held at UNLV's Paradise Campus, just minutes away from McCarran International Airport.
TestMasters:
Address-UNLV, 4505 S. Maryland Parkway, Las Vegas, NV 89154
Phone Number-(800) 696-5728
Link-https://www.testmasters.net/Lsat-Prep-Courses/nevada-las-vegas
Why they are a good choice
TestMasters is known for going in-depth. They offer courses that put you in a classroom longer than most other LSAT prep courses. With TestMasters, you'll receive 60 hours of in-class learning, plus an additional 100 hours of video lessons for additional support. All of the instructors for TestMasters are required to have scored in the 98th percentile or better on the LSAT. TestMasters in Las Vegas is located just east of the Vegas Strip.
Manhattan Elite Prep:
Address-Las Vegas Library, 833 N Las Vegas Blvd, Las Vegas, NV 89101
Phone Number-(702) 507-3500
Link-https://www.manhattaneliteprep.com/lsat-las-vegas-prep-course-class/
Why they are a good choice
Manhattan Elite Prep was designed with the busy individual in mind. These courses are tailored for those who may be thinking about switching careers or are giving law a go later in life. MEP understands that teaching the LSAT in a shortened amount of time is not easy, which is why they hire only the most experienced LSAT instructors—but they've also got a lot of resources for you to go above and beyond with if you choose to. Manhattan Elite Prep in Las Vegas is located just off Fremont Street.
The Best Law Schools Near North Las Vegas
Interested in going to the best law school near North Las Vegas? See the best law school in Nevada.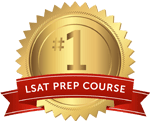 Get the #1-Rated LSAT Prep for free.
Try Risk Free
✓ No card required
✓ 1 minute setup