If you are one of the few who, while in diapers, dreamt of the day someone would refer to you as "Counsel," then I applaud your resoluteness and prodigious goal-oriented-ness. Now, for the rest of us who still had dreams of becoming ballerinas and fire fighters at that age, don't fret. All of you are reading this blog because you have some interest in the legal field and going to law school.
Well the first step is to take the plunge and finish your LSAT prep. Once you have jumped over that hurdle, you have to deal with law school applications. Now, the law school application is a very nuanced beast. It's really one of the few things that the admissions officers will read to get a sense of who you are. Most law schools don't have interviews, so you have to not only show your academic accolades and achievements through your admissions package, but your personality as well. Who should you turn to for advice on what to write and how to write it?
US News came out with a list of the top three people you should consult while compiling your law school applications. They were:
Parents: If one or more of your parents have gone to law school, then you should really utilize them to help you get a sense of what it's going to be like and what the admissions officers might be looking for. If neither of them went to law school, don't fret. They are still two of the most vital people in helping you with your application. Why? Well, they've probably known you the longest of anyone else in your life and can probably help you identify and highlight your strengths on the application. They have compiled hundreds of anecdotes about your life and can aid in pinpointing which best illustrate what you could bring to law school and the legal profession. Now, be cautious. Your parents can also be quite biased. Who wouldn't want their beautiful baby to get into law school? This is why you should also utilize someone a bit more impartial to help balance out the advice your parents will give you. Older siblings are a great resource too!
College prelaw adviser: This person is going to be a great impartial resource in helping you find ways to highlight your strengths and downplay your weaknesses on the application. They will have tons of knowledge from all the presentations on campus by different law schools and from the experience of their previous students.
Professional admissions counselor: This is another option that could be quite helpful, though a bit expensive. The most notable counselors offer comprehensive packages that help applicants through the complete law school application process. They will help you with everything from selection of schools, to essay outlining and editing, to recommendations and even negotiating financial aid. It is important to be realistic, but these counselors can have a very significant effect on your application. Now, those three were the ones recommended by the article, but I'd also like to add a few more to the list from my own experiences:
Friends who are already in law school or who have recently graduated: Your peers are the best to ask advice from because they are actually going through the process themselves. I know I have many war stories and anecdotes that would have been helpful to me while I was in the process of applying. Utilize these friends and ask them what they wished they knew and how you can better your chances of gaining admission to the schools you want to attend.
Admissions Officers at the specific schools you want to go to: Visiting the schools that you want to attend and making appointments with individual admissions officers can really help you target what each school is looking for. My own interviews with these admissions officers really helped me cater each application to the specific school I was applying to.
Don't take the burden of the law school application entirely on your shoulders. You have so many resources that are all around you. Tap into your support systems and you'll find that this next process of applications isn't as daunting as it may seem.
Happy Studying!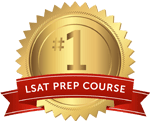 Get the #1-Rated LSAT Prep for free.
Try Risk Free
✓ No card required
✓ 1 minute setup