Law is about more than just being able to spout details of landmark cases. It's about being an investigator. You have to wade through case histories to find examples that can help you win your argument and know how to present them. From there, it's about applying the law in a reasonable and logical matter.
Gaining and honing these skills means starting with an excellent school. Without an excellent educational background, you might find it hard to navigate the corridors of justice.
Of course, choosing the right school can be tough. With close on 250 schools across the United States, where do you even start looking? Well, if you're in New Hampshire, begin with this posting. If not, check for your state in our series of the top law schools in each state.
We've narrowed the field to that only ABA-accredited schools.
What are ABA-Accredited Schools?
The American Bar Association has a three-year certification process that law schools can opt for. During this period, the ABA assesses the standard of education. The American Bar Association also ensures standardized training across the country.
Why Is This Important to Me?
Graduating from an ABA-certified school allows you to take the bar exam in any state. If your school is not accredited, you have to take the bar exam in the same state as your school.
New Hampshire's Top Law School
New Hampshire only has one ABA-accredited school – the University of New Hampshire School of Law.
University of New Hampshire Franklin Pierce School of Law
Ranking: 87.
Bar Passage Rates: 83.56 percent.
Post-Graduation Salaries: $60,000 – $80,000.
Acceptance Rate: 77 percent.
SAT Ranges: 1,070 – 1,260.
ACT: 23 – 28.
The University of New Hampshire Law School offers a pristine campus in Concord. The school is small, so be prepared to work in a close-knit unit. The school places a lot of emphasis on academic achievement.
They do, however, encourage students to live a more balanced life. They have several volunteer programs that students might enjoy.
Choose to live on or off-campus. There is a lot of accommodation in New Hampshire's capital. Sports and Greek life are not that big here – the school is too small.
Is This School Right for Me?
The campus is small, allowing individualized attention.
You're expected to work hard.
You're encouraged to give back to the community.
There is not a big emphasis on sorority or fraternity living.
The school is in a peaceful area.
Overall, this is an excellent school. It ranks in the top hundred in the country. The campus is lovely, and the atmosphere is one where teamwork is prized. The fees are reasonable, and the school does offer several financial aid programs.
The quality of education is very high. You'll need to decide whether you prefer the more relaxed atmosphere of a small campus or the bustling excitement of a larger one.
On that subject, Concord is the capital of New Hampshire. So, there's plenty to keep you occupied off-campus as well. Why not take a drive out there and see what you think?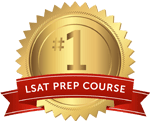 Get the #1-Rated LSAT Prep for free.
Try Risk Free
✓ No card required
✓ 1 minute setup