Located in the southern region of the United States, Arkansas is a beautifully diverse state. The Natural State has thick forests and mountainous landscapes on the one hand, and fertile farmland and lush valleys on the other.
Besides its vast natural beauty and diverse culture, the state also takes pride in having produced some renowned lawyers over the years. These lawyers include President Bill Clinton, Senator Dale Bumpers, Governor Winthrop Rockefeller, and Congressman Wilbur Mills.
If you study law in Arkansas, your prospects of getting employed are also quite high. According to the U.S. Department of Labor's Bureau of Labor Statistics, the mean May 2016 salary for Arkansas-based lawyers was $103,980. Lawyers working in the state can earn up to $142,000 annually.
The state is home to two highly rated public law schools – the University Arkansas School of Law, Fayetteville, and William H. Bowen School of Law. Let's take a detailed look at each of them.
University of Arkansas School of Law, Fayetteville, AR
The University of Arkansas School of Law is on the University of Arkansas' campus in Fayetteville, Arkansas. It was founded in 1924 and accredited by the American Bar Association (ABA) in 1926.
U.S. News ranks the school No. 86 among the best law schools in the country. The law school offers a full-time, three-year program that leads to a Juris Doctor (J.D.) degree. Students have to complete 90 semester hours, including 42 hours of required courses to acquire the degree.
The Fayetteville Law School also offers an LL.M in agriculture. It's the only law school in the country that offers the program. It also provides programs that allow students to fulfill their passion for protecting the natural world. A good example is the Habitat for Humanity Wills Project.
Observers consider the school a fairly competitive law school. It admits about 67 percent of its applicants. When it comes to tuition fees, it is lower compared to the average cost for law school. The student-faculty ratio is also favorable for those looking for a more personal educational experience.
Also worthy of note is that the Fayetteville law school publishes four journals:
The Journal of Islamic Law & Culture
The Journal of Food Law & Policy
The Arkansas Law Notes
The Arkansas Law Review
If you get accepted into the school and eventually complete your studies, you have a favorable chance of getting employed within one year of graduation. About 89 percent of the school's class of 2018 obtained employment within 10 months of graduation.
Keep the following numbers in mind if you're considering joining the University of Arkansas Fayetteville:
Median LSAT score: 154
Median undergrad GPA: 37
William H. Bowen School of Law, Little Rock, AR.
William H. Bowen School of Law is a public school affiliated with the University of Arkansas. The ABA-accredited law school is in Little Rock, Arkansas, and ranks No. 136 among the best law schools in the country by U.S. News.
While the school ranks lower than Fayetteville Law School, it has some features that make it a great school at which to study law. First off, it is in the state capital, which offers students uniquely diverse opportunities for internships and employment.
The school has a good reputation for its legal writing program. It offers a Juris Doctor program on both a full-time and part-time basis. Moreover, students can choose from a variety of course concentrations, which include:
Business & Commercial
Civil Rights
Alternative Dispute Resolution
Environmental Law
Criminal Law
Civil Practice
Health Care
Family Law
Elder Law
Intellectual Property
Government Practice
Government Regulation
Labor and Employment
General Practice
Real Estate
International Law
Taxation
The school also has a variety of clinics, which help students gain hands-on experience by working with people, the court, and the community to solve real-world problems. The clinics include:
Litigation Clinic
Tax Clinic
Consumer Protection Clinic
Special Education Mediation Clinic
Arkansas Youth Mediation Program
Business Innovations Clinic
The school has a student population of about 450, with a relatively low student-faculty ratio of 15:1. Its small classes are geared to enhance learning. The admission is also quite competitive, with an acceptance rate of about 49 percent.
William H. Bowen School of Law also publishes three journals and one legal guide book. The school exposes its students to a wide range of employment opportunities. Statistics show that the class of 2015 had an employment rate of 52 percent. Here are key numbers to keep in mind if you wish to join the school
Median LSAT score: 150
Median undergrad GPA: 3.25
Conclusion
Law school acts as a foundation for your legal career. Hence, it is essential to do due diligence before you settle for a particular school. If you want to study and practice law in Arkansas, the above two are the schools to consider.
Find LSAT Resources in Arkansas
Getting into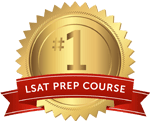 Get the #1-Rated LSAT Prep for free.
Try Risk Free
✓ No card required
✓ 1 minute setup