Houston is one of the fastest-growing cities in the United States. No longer just an old-fashioned Western outpost dominated by cowboys and oil barons, it has rapidly become a cultured cosmopolitan metropolis over the past few decades. With that has come an increased demand for lawyers. Not only do those traditional high-paying legal jobs in the oil and gas industry still exist, but they've been joined by a huge need for attorneys working in finance, tech, and litigation.
The Houston area is well served by several famous and reputable law schools, but they haven't been able to keep up with the city's fast-paced growth. Houston's unemployment rate is pushing record lows, both for lawyers and the industries that they serve, and the annual mean wage of attorneys in the Greater Houston Area is approaching $175,000, which is some of the highest pay in the country. Despite all of these positive trends, law school enrollment in Texas has been dropping in recent years. Demand for young, hard-working, intelligent lawyers will only continue to rise as the trends of economic growth and a small pool of licensed attorneys continue.
As a result, there is no better time than now to start your educational path towards becoming a lawyer in Houston. The city has several excellent law schools, including those at the University of Houston, Texas Southern University, and South Texas College of Law. If those don't meet your needs, just down the road are multiple universities with nationally-ranked law schools: some of the best are Texas A&M in College Station and University of Texas at Austin. Between all of these excellent options within striking distance of Houston, any resident of the Bayou City should be able to find a perfect fit.
But there are steps to be taken on this journey before you even think about studying for and passing the bar. First, you need to pass the LSAT, the notoriously difficult aptitude test that schools place huge importance on when determining admissions. With adequate preparation, the LSAT shouldn't become a barrier to any motivated student's entry to law school, but that doesn't mean it should be taken seriously. Many people say that studying for the LSAT on their own is nearly impossible, especially with the rest of the admissions process (and even your final year of college) to worry about on top of getting ready for this difficult test.
To ensure your best chance at success, law students and attorneys alike nearly universally recommend enrolling in an LSAT prep course. These courses come in many different styles, so it's important to weigh each of them to find one that fits your own unique preferences and learning style. Which type of class this is will depend on your own needs, but we recommend choosing one with all of the following criteria:
Actual LSAT questions from years previous.
Detailed video explanations of the types of questions you'll receive.
A sliding scale for pricing.
A support system to help you with your prep even when you are not in class.
Online vs In-Person LSAT Classes
No LSAT Class, no matter how reputable, will achieve what you want it to if it doesn't fit your unique learning style. The biggest decision that you'll have to make is whether you prefer an online class or an in-person class. If you're the type of person who gets easily distracted and can't find the self-motivation to get focused, you might need in-person instruction. If, on the other hand, you've got such a busy schedule that you would be unable to find time to regularly make your way to a classroom for LSAT practice, you might need a more flexible online option.
Many authorties on the subject now feel that online classes are superior, but that doesn't make choosing correctly any less important. In-person classes provide structure and access to face-to-face academic assistance, while also coming closer to simulating the actual environment in which you'll eventually taking the LSAT.Online classes alternatively allow busy students to take things at their own pace. You'll lose the structure of a traditional classroom environment, but in turn you'll gain a huge list of online resources, flexibility, and the option to take as many practice tests as you want. On top of that, since these classes aren't as restricted in class sizes as those that require in-person instruction, they tend to be far cheaper than in-person prep courses.
Either option will enable a dedicated student to pass the LSAT, but as times change, online classes are growing more popular. They're often a better fit for this busy generation of students, and now that the LSAT has switched from pen and paper to tablet-based tests, they're also a better reflection of the actual LSAT testing environment. Still, the most important consideration is whichever style of learning fits your own, so it's essential to recognize your own strengths and limitations. Once you've reflected on what matters most to you, compare that to these pros of each method:
| | |
| --- | --- |
| Pros of an Online LSAT Classes | Pros of an In-Person LSAT Classes |
| You have complete control over your schedule. | One-one interactions with tutors. |
| You don't need to be at the coaching center to study. | Peer feedback and interaction. |
| Much lighter on the pockets compared to in-person LSAT classes. | The general vibe of group studying is conducive to learning. |
| You can customize the course to address your requirements. | |
| Online prep tests simulate the real LSATs. | |
The Best Online LSAT Prep Courses in Houston

LSATMax LSAT Prep Course
Your secret weapon for getting accepted to the law school of your choice, the LSATMax online LSAT prep course from TestMax, is guaranteed to raise your scores. For a reasonable one-time fee, you'll get instant access to a huge arsenal of tools to help you prepare for the exam on your own time. With countless five-star reviews across TrustPilot, Google Play, and the Apple App Store, LSATMax is clearly the best online LSAT course available.
What makes LSATMax the best online prep course for any pre-law student looking to max out their LSAT scores? First, because it's available on both web and mobile, you will be able to access your course materials at any time. Next, unlike many online courses that use practice questions written by so-called experts, LSATMax only uses actual questions that have appeared on the LSAT. Your membership gives you access to up to 9,000 questions.
There are three LSATMax course packages available. All three contain the full LSATMax course catalog with over 100 hours of video from instructors who have all scored in the 99th percentile on the LSAT themselves. You'll also have opportunities to get personalized help from our instructors via real-time chat, message boards and scheduled office hours Q&A sessions. All students can also access their sample questions using LSATMax's digital LSAT simulator for an authentic experience that replicates and gets you ready for the real LSAT.
Course Packages Available:
All LSATMax packages contain the full course catalog and a subscription to LSAT Prep Plus which gets you access to every LSAT practice exam available from the LSAC. You can choose between 3 flexible packages that give you access for the length of time you need to study for the LSAT.
LSATMax 60: This package gives you 60-day access to the full LSATMax course. It is great for students who have a shorter amount of time to study before their exam or who only need to raise their score a few points.
LSATMax 180: This 180 day access package is designed to fit the needs of most students by giving access to the course for longer than the average time spent studying for the exam.
LSATMax 365: This package is the best value for those who have a longer time frame to study for the exam or need to raise their score as much as possible.
No matter which package you choose, TestMax offers 0% financing for up to a full year through Affirm. Remember, the earlier you begin preparing for the LSAT, the higher your scores will be.
Pros:
Get instant access to flexible packages and pricing
Guaranteed to boost your LSAT score or your money back
Interactive instruction with real LSAT experts
Digital LSAT simulator for 100% realistic test experience
---

Blueprint LSAT Prep
Your monthly membership to Blueprint LSAT prep comes with access to some of the most entertaining LSAT prep video lessons available online. You can also use the interactive homework app to work on questions for LSAT practice exams. You'll also get a personalized lesson plan based on the date of your LSAT. The major drawback of the Blueprint online LSAT prep course is that there is a substantial monthly fee. Because there is a strong correlation between scores and how early you start studying, monthly memberships can get very costly. There is a discount offered for purchasing 6- or 12-month memberships in advance.
Pros:
Entertaining instructors
Interactive homework app
Cons:
Expensive monthly membership fee
---

Kaplan Live Online LSAT Training
https://www.kaptest.com/lsat/courses/lsat-prep-live-online
Delivered over the course of eight live classes, the Kaplan Live Online LSAT Training also includes two live, proctored LSAT practice exams. While the Kaplan instructors have good reviews, this 32-hour course is more expensive than many alternatives offering 100+ hours of video training. Kaplan also allows students to purchase three additional hours of one-on-one training by upgrading to the Live Online PLUS plan. One drawback to the format of the Kaplan Live LSAT training is that it's not very flexible: you must attend classes during specific times, or attend a make-up session later.
Pros:
Access to 80+ real LSAT tests
Includes LSAT lesson books
Cons:
One of the most expensive online LSAT courses
Must attend live classes during scheduled times
Only 32 hours of video training included
---
The Best In-Person LSAT Prep Courses in Houston
1 Main Street
Houston, TX 77002
(713) 221-8000
Why they are a good choice
Offered at a satellite campus of one of Texas's best law schools, the University of Houston Downtown LSAT prep course is an affordable local option that should be at the top of the list for anyone looking for an in-person LSAT class in Houston. This thirty-hour comprehensive class is taught by trained instructors and is built not only to prepare students with the foundational knowledge required to ace the LSAT, but also focuses on technical aspects of the test-taking process. This makes it perfect for anyone who tends to struggle on test day, as they'll make sure you're able to show law schools that you mean business with a score that reflects your true potential.
3881 Southwest Freeway
Houston, TX 77027
(281) 276-7777
Why they are a good choice
TestMasters offers a variety of in-person LSAT prep courses, ranging from a traditional full-length course to customized private one-on-one tutoring. All of their classes come with flexible scheduling and score-increase guarantees for repeat test-takers. For an additional fee you can even arrange for individual LSAT prep tutoring at your own home, making them a great choice for the busiest of students.
1715 Old Spanish Trail
Houston, TX 77054
(713) 979-0040
Why they are a good choice
ScorePerfect offers an exhaustive hybrid online and in-person course, giving enrollees access to every single past LSAT question since 1991 in case you want to undertake some self-directed study alongside classes. As a smaller LSAT prep course, start dates are few and far between, but on the flip side this also means that you tend to get more one-on-one time with the instructor. Their curriculum for success is designed by Robin Singh, who holds the world record for having earned multiple perfect LSAT test scores, and ScorePerfect has the highest standards for instructors among any test prep course in Houston—each of them has no less than a 98th percentile score on the LSAT.
1200 Louisiana Street
Houston, TX 77002
(713) 481-0372
Why they are a good choice
Manhattan Review is one of the largest LSAT prep course providers in the country, and as a result their Houston location has new classes starting very regularly. You'll never have to wait very long for a new traditional course to begin, but they also offer private tutoring and private courses if their standard times don't fit your schedule. Graduates of Manhattan Review courses in Houston have been admitted to their first-choice law schools in Texas and around the world—so if you have dreams of studying at Harvard, Oxford, or the University of Texas, Manhattan Review will help you achieve them.
3730 Kirby Drive, Suite 1188
Houston, TX 77098
(713) 360-3169
Why they are a good choice
The Princeton Review offers reputable LSAT study courses nationwide, and its Houston campus is known for ensuring excellent test scores. They have some of the highest student satisfaction and admission rates of any LSAT prep course. Princeton Review even offers a score-increase guarantee for second-time test-takers, so if you've already struggled with the LSAT once, one of their courses is a very risk-free method of improving your success.
The Best Law Schools Near Houston
Trying to go to the best law school near Houston? See the best law schools in Texas.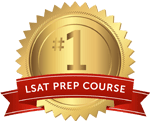 Get the #1-Rated LSAT Prep for free.
Try Risk Free
✓ No card required
✓ 1 minute setup