The people who fought at the Alamo decided to take the law into their own hands, and if you are reading this article, it seems that is exactly what you will be doing as well. Of course, your way of doing it will be quite a bit different than the battle for Texas' independence. The journey to law school is one that involves plenty of focus and lots of studying. Even with that being the case, you're going to have to make time to enjoy the world around you, and in San Antonio, there is plenty to enjoy. For starters, why not go down to the Alamo? It is one of the most historic landmarks that our country has to offer. Or, you could enjoy the beauty of the San Antonio River Walk. Here you'll hear strumming mariachi bands, find great places to eat, or enjoy the local watering holes while you sit and peacefully watch others stroll by. The Japanese Tea Gardens are absolutely gorgeous, too: what started as a lily pond is now a full scale and widely ranging landscape. If you want to get away from the surface of the Earth, why not travel to the center of it? At the Natural Bridge Caverns, you can explore huge caves with wild formations. As you can tell, San Antonio is great for those who love history and nature. Those who hate the winter will find themselves in a preferable habitat as well! It is also great for lawyers, as the average salary for a lawyer is right around $100,000 a year.
There is also an abundance of law schools in San Antonio. While St. Mary's is the most recognizable, there are plenty more to choose from if you are unable to gain acceptance there. It is important for you to do well on your entrance exam, as law schools take these heavily into consideration. Admissions don't only consider the LSAT, but it does play a large part in the admissions process.
The first part of doing well on the LSAT is making sure that you are going to be able to prepare properly. This is another level of stress that the LSAT can present, as there are so many classes to choose from. Do you want to do online courses? Or in-person? Well, we're here to help. While you need to get prepared for the LSAT, it's our job to prepare you to prepare. In this article, we'll go over how to choose the right LSAT prep course for you. So, instead of stressing out about what prep course you'll take, you can go back to stressing out about the test itself. We think that with the right kind of preparation, you'll be able to mitigate some of that stress and walk into the LSAT with confidence. Before we go any further, there are certain things that we think every LSAT prep course should include. Those things are:
Actual LSAT questions from years previous.
Detailed video/in-person explanations of the types of questions you'll receive.
A sliding scale for pricing.
A support system to help you with your prep even when you are not in class.
Online vs In-Person LSAT Classes
So, how do you choose where you want to do your prep courses? There are a lot of factors that go into both, so you'll want to weigh the pros and cons of both before choosing. Most people recommend taking an online class over an in-person option, but that isn't an absolute rule. There are specific reasons why you might choose one over the other. We'll go over those now.
Those who learn better by going at their own pace will be better suited for online courses. With the internet being so robust, there is very little in the way of material that you would be missing by not sitting in a classroom. With these courses, you will typically receive hours upon hours of instructional videos, plus support either via chat or video. While this support may not be 24/7, it is normally reasonably quick to access. These classes are recommended for self-starters, so if you have a hard time motivating yourself to study, we might steer you clear of the online route. These are also great for people with a full schedule, such as those working full time, people with families, or both. One of the huge perks of online courses is that you are never obligated to be anywhere at any time. Another perk is the cost. These courses will be significantly cheaper than in-person classes.
People who prefer more structure will find in-person classes more appealing. These are taught with a strict syllabus and with everyone moving at the same pace. Many students will typically be matched with a single instructor, but the classes are normally very small, so you will have plenty of one-on-one instruction. These courses typically provide online resources as well, sometimes to the tune of over 100 hours of video and access to instructors to field questions you might have. The downside to these courses is going to be the price. These courses can be more expensive, and they are also quite the time commitment. If you are going to go the route of in-person courses, you will want to make sure you are fully committed to it.
Whether you decide on in-person classes or online classes, you will want to make sure that they offer practice tests. This is the best way to see where you stack up against the test itself. Most typically, practice tests are tests from previous years, so you can be certain that you are getting an authentic test-taking experience. Some courses schedule their practice tests, while others aim to have you scoring a certain score at least a month before the actual exam. Some courses will give you a huge stack of practice tests and let you do whatever you want with them. No matter how they are given, you need to make sure that the course you sign up for has them available.
| | |
| --- | --- |
| Pros of an Online LSAT Classes | Pros of an In-Person LSAT Classes |
| You have complete control over your schedule. | One-one interactions with tutors. |
| You don't need to be at the coaching center to study. | Peer feedback and interaction. |
| Much lighter on the pockets compared to in-person LSAT classes. | The general vibe of group studying is conducive to learning. |
| You can customize the course to address your requirements. | |
| Online prep tests simulate the real LSATs. | |
The Best Online LSAT Prep Courses in San Antonio

LSATMax LSAT Prep Course
Your secret weapon for getting accepted to the law school of your choice, the LSATMax online LSAT prep course from TestMax, is guaranteed to raise your scores. For a reasonable one-time fee, you'll get instant access to a huge arsenal of tools to help you prepare for the exam on your own time. With countless five-star reviews across TrustPilot, Google Play, and the Apple App Store, LSATMax is clearly the best online LSAT course available.
What makes LSATMax the best online prep course for any pre-law student looking to max out their LSAT scores? First, because it's available on both web and mobile, you will be able to access your course materials at any time. Next, unlike many online courses that use practice questions written by so-called experts, LSATMax only uses actual questions that have appeared on the LSAT. Your membership gives you access to up to 9,000 questions.
There are three LSATMax course packages available. All three contain the full LSATMax course catalog with over 100 hours of video from instructors who have all scored in the 99th percentile on the LSAT themselves. You'll also have opportunities to get personalized help from our instructors via real-time chat, message boards and scheduled office hours Q&A sessions. All students can also access their sample questions using LSATMax's digital LSAT simulator for an authentic experience that replicates and gets you ready for the real LSAT.
Course Packages Available:
All LSATMax packages contain the full course catalog and a subscription to LSAT Prep Plus which gets you access to every LSAT practice exam available from the LSAC. You can choose between 3 flexible packages that give you access for the length of time you need to study for the LSAT.
LSATMax 60: This package gives you 60-day access to the full LSATMax course. It is great for students who have a shorter amount of time to study before their exam or who only need to raise their score a few points.
LSATMax 180: This 180 day access package is designed to fit the needs of most students by giving access to the course for longer than the average time spent studying for the exam.
LSATMax 365: This package is the best value for those who have a longer time frame to study for the exam or need to raise their score as much as possible.
No matter which package you choose, TestMax offers 0% financing for up to a full year through Affirm. Remember, the earlier you begin preparing for the LSAT, the higher your scores will be.
Pros:
Get instant access to flexible packages and pricing
Guaranteed to boost your LSAT score or your money back
Interactive instruction with real LSAT experts
Digital LSAT simulator for 100% realistic test experience
---
The Princeton Review LSAT Prep 165+
https://www.princetonreview.com/grad/lsat-honors-course
The only online LSAT Prep course that claims to guarantee a specific score, the Princeton Review has a course called 165+ that promises a score of 165 or higher on your next LSAT test attempt after completing the course. This may seem hard to believe at first, and upon looking into it further, you will find that it only applies to students who have scored higher than 158 on a previous official LSAT test or on the first required practice test. While this can still be useful to improve your scores the second time around, it's nowhere near as impressive as it sounds.
Pros:
Over 80 hours of video instruction by LSAT experts
Online drills with explanations
Cons:
Misleading score guarantee
Very expensive
---

Alpha Score LSAT Prep
One of the few options for basic, affordable LSAT prep, Alpha Score offers a good selection of study materials for a reasonable price. There are over 50 hours of video lessons from instructors, each with at least 5 years of experience teaching LSAT prep courses. There is no live content, but you are able to ask questions to your instructor via messaging on the member's area of the website. Membership to the Alpha Score LSAT prep course lasts for 12 months before you need to renew to keep access.
Pros:
50+ online lessons and tutorials
Reasonably priced
Long-lasting access
Cons:
Only 10 official LSAT-licensed practice tests included
No live instruction is available
---
The Best In-Person LSAT Prep Courses in San Antonio
Manhattan Review:
Address-
Manhattan Review GMAT GRE LSAT Prep
San Antonio Teaching Center at the Sheraton
205 East Houston Street
San Antonio, TX 78205
Phone Number-(210) 485-3627
Link-https://www.manhattanreview.com/san-antonio-lsat-prep-courses/
Why they are a good choice
Manhattan Review has built a reputation over the years as a result of their students being accepted into prestigious law programs and working law firms of high regard. The Manhattan Review method has broken down the LSAT into sections, so that the student can be taught how to strategize each section rather than the overwhelming test as a whole. Because they are a bigger company, they have a ton of resources. Manhattan Review prep courses come with full online support. The courses in San Antonio take place right by the San Antonio River Walk, so you can grab yourself a meal after your class, or, more importantly, a drink.
Score Perfect LSAT Prep:
Address-
Wyndham Garden San Antonio
103 9th Street
San Antonio, TX 78215
Phone Number-(800) 259-6211
Link-https://www.scoreperfect.net/Lsat-Prep-Courses/texas-san-antonio
Why they are a good choice
This is an in-depth prep course that won't leave you wanting when it comes to resources or materials. The curriculum was developed by Robin Singh, who holds the record for the most perfect scores on the LSAT received by one individual. Here, you'll get 60 hours of class time with a supplemental 100 hours of online instruction. All instructors for Score Perfect scored in the 98th percentile or better when they took the LSAT. You will also have access to 20 full-length practice LSATs. This course is located in Downtown San Antonio, just a stone's throw away from the River Walk.
Kaplan Test Prep:
Address-
Multiple locations
Phone Number-(800) 527-8378
Link-https://www.kaptest.com/study/locations/lsat/san-antonio/tx/
Why they are a good choice
Kaplan is one of the biggest test prep firms in the country, and for good reason. They have built their reputation through success all over the country. With this extensive hybrid class, you'll have your regular classroom time with plenty of online supplemental help. There is also an on-demand video channel at your disposal, plus every LSAT ever given for you to study.
The Best Law Schools Near San Antonio
Trying to go to the best law school near Houston? See the best law schools in Texas.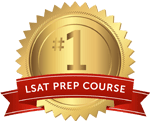 Get the #1-Rated LSAT Prep for free.
Try Risk Free
✓ No card required
✓ 1 minute setup