While Nashville may be best known for its connection to the music scene, it's also a great place to study law. As home to one of the most illustrious law schools in the country, Vanderbilt, this Tennessee city offers those who are keen to launch their legal career many exciting opportunities to excel and thrive. With an average annual salary of around $90,000, becoming an attorney in Nashville is certainly an attractive prospect, and this is why finding the best local LSAT prep courses couldn't be more important.
Taking the LSAT is an essential element in your journey to becoming a Nashville lawyer. The score you obtain will, in the end, have a major role to play in determining whether you'll be accepted as a student at one of Nashville's greatest law schools. The best law schools in this part of Tennessee such as Vanderbilt University, Belmont University, the University of Tennessee-Knoxville and the University of Memphis all place great importance on the LSAT when deciding whether to admit you as a candidate.
With this in mind, you can't just turn up on the day of the test and expect to excel in the exam. You will need to put in the time and effort to practice before you attend. Remember that you can only take the LSAT a certain number of times in a single year and there are limits to the number of times you're permitted to take the test during your entire lifetime. Therefore, you need to ensure you've worked hard to get to grips with the basics of what will be covered on the paper.
Luckily, there are plenty of excellent resources available that you can use to help you in your preparation for this extremely important examination. Both online and in-person courses are available that will help you to get more familiar with the test and to teach you all the helpful tricks, tips, and strategies that allow you to come out on top.
Whether there is no shortage of LSAT resources to choose from, it couldn't be more vital to select the right prep class to ensure your success. Spending time reading countless reviews and checking results isn't just stressful, it's also frustrating, and as an employee or student with a lot on your plate, you probably lack the necessary resources and energy to engage with this time-consuming process. That's why we've done all the hard work for you, doing all the research on your behalf and preparing a list of the best online and in-person LSAT courses in the Nashville area so your search can be much quicker and easier. With more than a decade of experience and countless LSAT prep success stories in Nashville, we have a clear understanding of what a good LSAT course looks like. Therefore, we'll only recommend the courses that offer the following features:
Genuine LSAT prep tests and questions from previous years
Video explanations that go into detail about every concept and question type
Flexible prices that accommodate all budgets
Materials and support systems that you can use both during class and after it
You can depend on our expertise and experience to only suggest courses to you that will meet all of the above criteria and that have a proven track record of boosting student's LSAT scores and helping them to get into the law school of their choice, including well-known and popular institutions like Vanderbilt.
Online vs In-Person LSAT Classes
All people learn in their own unique way and that's why it's essential to choose the right type of class for you. If you prefer a hands-on learning experience, you may prefer to attend an in-person class. However, these classes usually come with a restrictive schedule that cannot accommodate everyone, especially those who are currently in employment or have to fit their education around their family lives. It's important to remember that being able to get to your prep class is something that is often overlooked but should be a serious consideration when deciding which LSAT prep course would best meet your needs. While some LSAT prep centers are conveniently located for the city, others are further afield. You should also bear in mind that LSAT prep classes are costly, so you don't want to miss any of your valuable sessions. Choosing the best instructors is also something that you need to bear in mind when selecting the right in-person class since their enthusiasm and teaching style could make all the difference in terms of the benefits you get out of your course.
It's easy to see, with all of this in mind, why online courses are often a better choice for many people. They offer a lot more flexibility as lessons and resources can be accessed on-demand and there's no need to actually drive to a physical center for your classes. This helps a lot if your schedule is already busy as you'll be able to customize your study to meet your individual needs. You won't have to drive through rush hour traffic or search for parking spaces close to the LSAT prep center. Instead, you'll have all of the convenience of learning from home, with all of the LSAT preparation information that you need at your fingertips in your own living room. The downside of remote learning is that there is no instructor physically available to respond to your questions in person, however, these days, the best online LSAT prep courses have extremely strong systems of support integrated into their design that allows experts in LSAT prep to quickly and effectively answer any questions you may have. One further benefit of attending online LSAT prep classes is that they cost less than an in-person equivalent. After all, you won't be earning the high salary of a Nashville lawyer quite yet, so choosing a cost-effective LSAT prep solution is probably the best idea. You can get a complete breakdown of in-person vs. online courses by clicking here.
Finally, you should also consider that these days, the LSAT exam is no longer taken in a pencil and paper format. Nowadays, it is a digital test that is administered via a computer tablet and therefore choosing a course that can offer an app that simulates this way of undertaking the examination is a good idea.
| | |
| --- | --- |
| Pros of an Online Course | Pros of an In-Person Course |
| Fits around your lifestyle and commitments | In-person instruction |
| Resources and tests can be accessed at any time | A chance to meet other students |
| A lower price | |
| Personalized so your problem areas can be addressed | |
| Simulates the real LSAT test that is taken digitally with a tablet | |
The Best Online LSAT Prep Courses in Nashville

LSATMax LSAT Prep Course
Your secret weapon for getting accepted to the law school of your choice, the LSATMax online LSAT prep course from TestMax, is guaranteed to raise your scores. For a reasonable one-time fee, you'll get instant access to a huge arsenal of tools to help you prepare for the exam on your own time. With countless five-star reviews across TrustPilot, Google Play, and the Apple App Store, LSATMax is clearly the best online LSAT course available.
What makes LSATMax the best online prep course for any pre-law student looking to max out their LSAT scores? First, because it's available on both web and mobile, you will be able to access your course materials at any time. Next, unlike many online courses that use practice questions written by so-called experts, LSATMax only uses actual questions that have appeared on the LSAT. Your membership gives you access to up to 9,000 questions.
There are three LSATMax course packages available. All three contain the full LSATMax course catalog with over 100 hours of video from instructors who have all scored in the 99th percentile on the LSAT themselves. You'll also have opportunities to get personalized help from our instructors via real-time chat, message boards and scheduled office hours Q&A sessions. All students can also access their sample questions using LSATMax's digital LSAT simulator for an authentic experience that replicates and gets you ready for the real LSAT.
Course Packages Available:
All LSATMax packages contain the full course catalog and a subscription to LSAT Prep Plus which gets you access to every LSAT practice exam available from the LSAC. You can choose between 3 flexible packages that give you access for the length of time you need to study for the LSAT.
LSATMax 60: This package gives you 60-day access to the full LSATMax course. It is great for students who have a shorter amount of time to study before their exam or who only need to raise their score a few points.
LSATMax 180: This 180 day access package is designed to fit the needs of most students by giving access to the course for longer than the average time spent studying for the exam.
LSATMax 365: This package is the best value for those who have a longer time frame to study for the exam or need to raise their score as much as possible.
No matter which package you choose, TestMax offers 0% financing for up to a full year through Affirm. Remember, the earlier you begin preparing for the LSAT, the higher your scores will be.
Pros:
Get instant access to flexible packages and pricing
Guaranteed to boost your LSAT score or your money back
Interactive instruction with real LSAT experts
Digital LSAT simulator for 100% realistic test experience
---

Alpha Score LSAT Prep
One of the few options for basic, affordable LSAT prep, Alpha Score offers a good selection of study materials for a reasonable price. There are over 50 hours of video lessons from instructors, each with at least 5 years of experience teaching LSAT prep courses. There is no live content, but you are able to ask questions to your instructor via messaging on the member's area of the website. Membership to the Alpha Score LSAT prep course lasts for 12 months before you need to renew to keep access.
Pros:
50+ online lessons and tutorials
Reasonably priced
Long-lasting access
Cons:
Only 10 official LSAT-licensed practice tests included
No live instruction is available
---

Fox LSAT Demon
Before opening up his LSAT test prep service, Nathan Fox scored 179 on his LSAT, a near-perfect score that placed him in the 99.9th percentile of all test-takers. He's also personally written six books about preparing for the LSAT. Primarily focused on live LSAT prep courses, Fox LSAT has released their online-centered program called the LSAT Demon. Using A.I., the LSAT Demon program tailors the example problems and explanations to each user based on their strengths and weaknesses. While it is an interesting tool, the program suffers from a lack of video instruction and a fairly high monthly fee.
Pros:
I. tutor helps reveal your weakest area
Private tutoring available for an additional fee
Cons:
Monthly fee for access
No video instruction, online exercises only
---
The Best In-Person LSAT Prep Courses in Nashville
If you're looking for an in-person LSAT prep course in Nashville or nearby you should try one of these three course providers that have classroom-based courses in the local area.
TestMasters
Address: Holiday Inn Vanderbilt, Downtown Nashville
Phone Number: (800) 696 5728
https://www.testmasters.net/Lsat-Prep-Class/Tennessee
TestMasters go in-depth to ensure you're well prepared for your LSAT test with instruction from a tutor who has already taken the LSAT and scored in the 98th percentile or above. This course provider offers 60 hours of instruction in-class and 20 practice exams together with in-person assistance from your tutor. As the classes are held opposite Vanderbilt and within easy reach of Belmont Law School they're a convenient choice for anyone living nearby.
GetPrepped
Address: Lipscombe University, Nashville
Phone Number: +1-800-321-7214
https://www.getprepped.com/nashville-lsat-prep-lsat-tutor/
GetPrepped offers a choice of 1-weekend, 2-weekend or 3-weekend courses in a convenient location at Lipscombe University – ideal for anyone who lives nearby. Offering lower prices than some other in-person courses, GetPrepped has highly skilled teachers and promise that you'll score higher or receive the cost of your course back. Having been offering LSAT prep courses since the 1990s, this is a long-established course provider that you can rely on.
Kaplan Test Prep
Address: Vanderbilt Univ- Scarritt Bennett Center: 1027 18th Avenue South , Nashville , TN 37212
Phone Number: +1-800-KAP-TEST
https://www.lsat-center.com/class/lsat-tennessee-nashville/
Kaplan Test Prep is one of the biggest and best-known providers of LSAT test preparation courses nationwide. Having been in operation since the 1930s, Kaplan promises you a higher LSAT score or your money back. The in-person courses offer personalized learning in a convenient location at the Vanderbilt University – ideal for anyone who lives nearby.
The Best Law Schools Near Nashville
Nashville has a number of well-known law schools both close to its center and further afield. Some are among the nation's finest institutions and here are five of the best law schools in Tennessee near Nashville.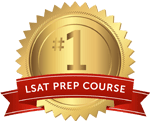 Get the #1-Rated LSAT Prep for free.
Try Risk Free
✓ No card required
✓ 1 minute setup