Nestled in the heart of the Dallas-Fort Worth Metroplex is the city of Grand Prairie, one of the best places to live in Texas. With a variety of attractions that include sporting events, arts, music, shopping and nightlife all in one area, it also happens to be one of the country's prime tourism destinations. In terms of its crime rate, however, the city falls a little short. In Grand Prairie, citizens face a 1 in 44 chance of becoming a victim of either violent or property crime each year, with 23 crimes occurring per one thousand residents. While these numbers don't place the city among the nation's most dangerous communities, it does highlight its reliance on a dedicated sector of lawyers to help maximize social order.
Lawyers in Grand Prairie earn an average base pay of $111,022, which is 3% above the national average. Of course, that salary corresponds directly to the implications of the job — without the law and its practitioners, it's hard to imagine how society would maintain civility. In order to be successful at what they do, lawyers must bring all their faculties with them to each shift. No two cases that land on a lawyer's desk are ever identical, and each brings its own set of abstractions. It takes a strong wit and an unwavering work ethic to treat each case in accordance with the law. Additionally, lawyers must possess an all-encompassing knowledge of the law acquired through years of study.
With top-ranked law schools like Southern Methodist University — Dedman School of Law and Texas A&M University School of Law nearby, there are a number of options for prospective law students to consider. Becoming a lawyer in Grand Prairie is a noble endeavor, though it takes a lot of work to get there. Before being admitted into law school, students must first make it through their LSAT. This critical exam looms overhead of all prospective law students, demanding the bulk of their focus in the weeks and months leading up to it. Given that the LSAT is a key consideration in law school admissions departments, it's in all students' best interests to maximize their chances of scoring in a high percentile.
Thankfully, there are several online and in-person LSAT prep courses available that can help students gain an edge come exam day. If you're planning on taking the LSAT, enrolling in a proven prep program is definitely worth considering.
However, finding the right course can be a task in itself given the number of options available. To help optimize the selection process, we've put together this list of the best online and in-person LSAT prep courses in Grand Prairie. With over ten years of experience in the learning sector, we know what comprises a good prep course and only recommend those that contain the following:
Real LSAT questions and tests (Prep Tests) from previous years
Detailed video explanations of every question type and concept
Flexible pricing to accommodate any budget
Some sort of support system and materials to use during and after the class
Online vs In-Person LSAT Classes
Every student has their own preferred method of learning, and it's important to factor yours when choosing an LSAT prep course format. If you prefer learning in the traditional classroom venue, an in-person LSAT prep course might be your best bet. This option places you in physical proximity to your instructor, allowing you to receive instant feedback by simply raising your hand in class. You'll also be connected with other prospective law students, which gives you the option to form study groups if that suits your learning style.
Unfortunately, the advantages of the classroom format end there. In-person LSAT prep courses require you to make the trip to the venue on a regular basis, which will remove a considerable amount of time from your schedule. If you're balancing a number of work or personal obligations aside from your course load, this might not be a feasible option. Additionally, students on a tight budget won't be prepared to make the significant financial investment required to enroll in an in-person prep course.
Conversely, online LSAT prep courses are rapidly becoming the more popular option given their inherent benefits. A good online prep course can be invaluable for independent learners looking to design their own study plan leading up to the big exam. This format grants you the same quality of information as any in-person course while allowing you to access all necessary LSAT prep tools and resources on-demand. You can study from home or at your favorite coffee shop, at whatever time you prefer.
While there might not be an instructor who's in the room with you, you'll still be able to access the vast support network built into the modern online prep course. This ensures that a professional LSAT teacher will get back to you with in-depth feedback on your queries in a timely manner. Since online courses cost so much less than the in-person alternative, it opens the option to all prospective law students regardless of their budgets.
If you'd like to read some additional input on the advantages of online learning, check out this article on the case against in-class LSAT prep courses.
| | |
| --- | --- |
| Pros of an Online Course | Pros of an In-Person Course |
| Total freedom to schedule your LSAT prep at your own pace | Instructors provide on-hand guidance to help keep you on the right path |
| Test materials and other valuable resources are available at any time | Opportunity to meet and interact with fellow prospective law students |
| Much less expensive than in-person courses | Classroom environment conducive to learning |
| Personalized study plan to help you tackle problem areas | |
| Simulates real LSAT which is taken digitally on a tablet | |
The Best Online LSAT Prep Courses in Grand Prairie

LSATMax LSAT Prep Course
Your secret weapon for getting accepted to the law school of your choice, the LSATMax online LSAT prep course from TestMax, is guaranteed to raise your scores. For a reasonable one-time fee, you'll get instant access to a huge arsenal of tools to help you prepare for the exam on your own time. With countless five-star reviews across TrustPilot, Google Play, and the Apple App Store, LSATMax is clearly the best online LSAT course available.
What makes LSATMax the best online prep course for any pre-law student looking to max out their LSAT scores? First, because it's available on both web and mobile, you will be able to access your course materials at any time. Next, unlike many online courses that use practice questions written by so-called experts, LSATMax only uses actual questions that have appeared on the LSAT. Your membership gives you access to up to 9,000 questions.
There are three LSATMax course packages available. All three contain the full LSATMax course catalog with over 100 hours of video from instructors who have all scored in the 99th percentile on the LSAT themselves. You'll also have opportunities to get personalized help from our instructors via real-time chat, message boards and scheduled office hours Q&A sessions. All students can also access their sample questions using LSATMax's digital LSAT simulator for an authentic experience that replicates and gets you ready for the real LSAT.
Course Packages Available:
All LSATMax packages contain the full course catalog and a subscription to LSAT Prep Plus which gets you access to every LSAT practice exam available from the LSAC. You can choose between 3 flexible packages that give you access for the length of time you need to study for the LSAT.
LSATMax 60: This package gives you 60-day access to the full LSATMax course. It is great for students who have a shorter amount of time to study before their exam or who only need to raise their score a few points.
LSATMax 180: This 180 day access package is designed to fit the needs of most students by giving access to the course for longer than the average time spent studying for the exam.
LSATMax 365: This package is the best value for those who have a longer time frame to study for the exam or need to raise their score as much as possible.
No matter which package you choose, TestMax offers 0% financing for up to a full year through Affirm. Remember, the earlier you begin preparing for the LSAT, the higher your scores will be.
Pros:
Get instant access to flexible packages and pricing
Guaranteed to boost your LSAT score or your money back
Interactive instruction with real LSAT experts
Digital LSAT simulator for 100% realistic test experience
---

Fox LSAT Demon
Before opening up his LSAT test prep service, Nathan Fox scored 179 on his LSAT, a near-perfect score that placed him in the 99.9th percentile of all test-takers. He's also personally written six books about preparing for the LSAT. Primarily focused on live LSAT prep courses, Fox LSAT has released their online-centered program called the LSAT Demon. Using A.I., the LSAT Demon program tailors the example problems and explanations to each user based on their strengths and weaknesses. While it is an interesting tool, the program suffers from a lack of video instruction and a fairly high monthly fee.
Pros:
I. tutor helps reveal your weakest area
Private tutoring available for an additional fee
Cons:
Monthly fee for access
No video instruction, online exercises only
---
The Princeton Review LSAT Prep 165+
https://www.princetonreview.com/grad/lsat-honors-course
The only online LSAT Prep course that claims to guarantee a specific score, the Princeton Review has a course called 165+ that promises a score of 165 or higher on your next LSAT test attempt after completing the course. This may seem hard to believe at first, and upon looking into it further, you will find that it only applies to students who have scored higher than 158 on a previous official LSAT test or on the first required practice test. While this can still be useful to improve your scores the second time around, it's nowhere near as impressive as it sounds.
Pros:
Over 80 hours of video instruction by LSAT experts
Online drills with explanations
Cons:
Misleading score guarantee
Very expensive
---
The Best In-Person LSAT Prep Courses in Grand Prairie
Manhattan Review
Address: Dallas Teaching Center at the Sheraton, 400 North Olive Street, Dallas, TX 75201
Phone Number: 1-800-246-6400
Link to website: https://www.manhattanreview.com/dallas-lsat-prep-courses/
Why they are a good choice: Manhattan Review is one of the larger names in the learning industry, and they provide students with access to an abundance of resources. Their in-person curriculum comprises 28 hours of live instruction spread across 8 lessons. Additionally, students have access to a wealth of LSAT resources available online and on-demand. Manhattan Review, like all of the LSAT prep courses near Grand Prarie, is located just south of the city in Dallas.
Manhattan Elite Prep
Address: Sheraton Dallas Hotel, 400 N Olive St, Dallas, TX 75201
Phone Number: 1-646-873-6656
Link to Website: https://www.manhattaneliteprep.com/lsat-dallas-prep-course-class/
Why they are a good choice: Manhattan Elite Prep boasts an impressive network of over 500 elite Ivy League teachers, so you're sure to be in good hands. By taking their in-person LSAT prep course, you'll receive 28 hours of in-class instruction as well as over 50 hours of lessons available online. You'll also be able to reach their support network seven days a week via email, chat and phone, and the company ensures that your important queries will be resolved within 24 hours.
Metroplex LSAT Prep
Address: 4925 Greenville Ave, Dallas, TX 75206
Phone Number: 817-212-9041
Link: https://www.metroplexlsatprep.com/
Why they are a good choice: Metroplex LSAT Prep might not be among the bigger contributors in the learning industry, but their in-person LSAT course is definitely worth looking into. The company might not boast the immense library of resources as its competitors, though they pride themselves on providing each student with individualized care. By studying under one of their seasoned LSAT instructors, you'll find guidance in identifying your specific weaknesses leading up to the big exam.
The Best Law Schools Near Grand Prairie
| | | | |
| --- | --- | --- | --- |
| Law School | LOCATION | WEBSITE | Admissions Email |
| 1. Southern Methodist University — Dedman School of Law | Dallas, TX | smu.edu/law | lawadmit@smu.edu |
| 2. University of Northern Texas Dallas College of Law | Dallas, TX | https://lawschool.untdallas.edu/ | lawadmissions@untdallas.edu |
| 3. Texas A&M University School of Law | Fort Worth, TX | law.tamu.edu | law-admissions@law.tamu.edu |
| 4. Baylor Law School | Waco, TX | baylor.edu/law | Jenny_Branson@baylor.edu |
Trying to go to the best law school near Grand Prairie? See the best law schools in Texas.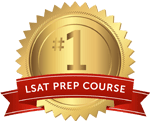 Get the #1-Rated LSAT Prep for free.
Try Risk Free
✓ No card required
✓ 1 minute setup