Cincinnati is a midwestern city that is steeped in history. It is now one of the fastest-growing economies in the United States, and this isn't the first time that has been the case. In the 1800s, Cincinnati was known for innovation, architecture and the arts. In fact, it was nicknamed the "Paris of America" for its ambitious architectural projects that were far ahead of their time. Today, you can see a skyline that is reflective of Cincinnati's storied past. Not only can you see the skyline, but you can taste it as well: Cincinnati chili has been made famous over the years through Skyline Chili, an Ohio only restaurant that is a curious spot to tourists but loved by most Ohioans.
There is plenty more to take in than just the chili and the architecture, though. Cincinnati is a great sports city, home of the NFL's Bengals and the MLB's Reds. Those who prefer the theater to sports will find plenty to offer here as well, with a plethora of venues and theatrical companies in the city. If you find yourself going on road trips, this is another great place to be as a huge part of the United States is accessible within a day's drive. While all that is great, the thing that Cincinnati is most well known for is higher education. Those looking to pursue a career in law have plenty of options here in the Queen City. Once you have your degree, working here can pay off as well: lawyers in Cincinnati make $84,000 on average per year.
The University of Cincinnati College of Law is reputable and a good destination for any aspiring law professional. Because of the reputation surrounding the school, gaining admission is not easy. While your prior academic performance will be taken into account, how you do on the Law School Admission Test (the LSAT) is also of great importance. This test is known for its difficulty and the stress that it can induce in the students who take it. While the reputation of this test is certainly fitting, there is no reason to stress yourself out too much. With careful studying and the right kind of preparation, you can go into the LSAT with confidence.
Finding the right prep course for your LSAT preparation is just another step on the road to your exam date, though even this step can be stressful enough on its own. There are so many different types of courses available and so many different schools of thought as to how to take the LSAT that it can be hard to even know where to start your search. Considering this is probably the most important test you've taken up to this point, this can only add extra levels of stress.
The type of course you take will be informed by several factors. You will want to consider how you learn best, what your schedule is and what your budget is. In this article, we'll go over some of the types of LSAT prep courses you'll have the option to choose from. With our knowledge of test prep, you should be able to more easily choose the right prep course for you. Before we go into details, there are certain things that we think of as requirements for LSAT prep:
Actual LSAT questions from years previous.
Detailed video/in-person explanations of the types of questions you'll receive.
A sliding scale for pricing.
A support system to help you with your prep even when you are not in class.
Online vs In-Person LSAT Prep Courses
Some of the factors that you will run into when choosing an LSAT prep course are location, scheduling, budget and style. The first and most important factor you will want to consider is where you are going to take your LSAT prep. Traditionally, prep courses are held in class with fellow peers and an instructor, but with modern technology, online courses are able to offer as in-depth of an experience as you can find in a classroom. There are certainly differences between the two, and what you prefer will come down to a few different factors. What are those factors? Let's take a look.
If you prefer the format of a traditional classroom, then you might want to take your prep course in-person. Here, you'll be with other students and an instructor who has plenty of experience with the LSAT. These courses typically meet over the course of two months, once or twice a week. These courses commonly go over the content of the test, but will also teach you test-taking strategies and how to mitigate stress going into the exam.
Once you have left the classroom, you will be provided with plenty of resources and support. These are normally in the form of video instruction and email support. There are, however, some downsides of in-person LSAT prep courses. They will take a lot of your time and are very expensive. If you do choose to go this route, you will want to make sure you are fully committed to it. As online courses get better, the case for in-person courses gets harder to make.
Those who prefer or need flexibility will want to opt for online courses. These courses are most commonly taught via video lessons, so you are able to do your LSAT prep wherever and whenever you would like. It is true that you won't have the same face to face relationship with an instructor, but you will still have plenty of support if you were to need it, typically via email.
Those who like to work at their own pace will find these courses preferable as well, as you'll never have to worry about getting ahead or falling behind the rest of the class. These courses go over everything you would learn in an in-person course and offer similar resources. Along with being more flexible, they are almost always significantly less expensive.
Whether you choose in-person or online courses, you will want to make sure that the course you choose offers practice exams. This is common among LSAT prep courses, so if you find one that doesn't offer practice exams, it is best to steer clear. Practice exams are the best way to see how you stack up against the LSAT before going into it. These exams are usually actual exams from previous years, so you'll get a good feel of what the LSAT experience isactually like. Different courses administer these exams in different ways. Some will have them spaced out throughout a course, while others will give you access to as many you need to be taken whenever you would like. The best online courses use a tablet format nearly identical to what will be used come test day, making them even better at replicating the true test-taking experience.
Pros of an In-Person Course:
In-person resources such as teachers, books, and peers.
A structured system that goes at a specific pace, allowing you to focus on one thing at a time.
Take practice tests in a realistic environment.
Pros of an Online Course:
Make your own schedule.
An expansive list of readily available resources.
Less expensive than In-Person.
Personalized problem-solving.
Take as many practice tests as you want.
The Best Online LSAT Prep Courses in Cincinnati

LSATMax LSAT Prep Course
Your secret weapon for getting accepted to the law school of your choice, the LSATMax online LSAT prep course from TestMax, is guaranteed to raise your scores. For a reasonable one-time fee, you'll get instant access to a huge arsenal of tools to help you prepare for the exam on your own time. With countless five-star reviews across TrustPilot, Google Play, and the Apple App Store, LSATMax is clearly the best online LSAT course available.
What makes LSATMax the best online prep course for any pre-law student looking to max out their LSAT scores? First, because it's available on both web and mobile, you will be able to access your course materials at any time. Next, unlike many online courses that use practice questions written by so-called experts, LSATMax only uses actual questions that have appeared on the LSAT. Your membership gives you access to up to 9,000 questions.
There are three LSATMax course packages available. All three contain the full LSATMax course catalog with over 100 hours of video from instructors who have all scored in the 99th percentile on the LSAT themselves. You'll also have opportunities to get personalized help from our instructors via real-time chat, message boards and scheduled office hours Q&A sessions. All students can also access their sample questions using LSATMax's digital LSAT simulator for an authentic experience that replicates and gets you ready for the real LSAT.
Course Packages Available:
All LSATMax packages contain the full course catalog and a subscription to LSAT Prep Plus which gets you access to every LSAT practice exam available from the LSAC. You can choose between 3 flexible packages that give you access for the length of time you need to study for the LSAT.
LSATMax 60: This package gives you 60-day access to the full LSATMax course. It is great for students who have a shorter amount of time to study before their exam or who only need to raise their score a few points.
LSATMax 180: This 180 day access package is designed to fit the needs of most students by giving access to the course for longer than the average time spent studying for the exam.
LSATMax 365: This package is the best value for those who have a longer time frame to study for the exam or need to raise their score as much as possible.
No matter which package you choose, TestMax offers 0% financing for up to a full year through Affirm. Remember, the earlier you begin preparing for the LSAT, the higher your scores will be.
Pros:
Get instant access to flexible packages and pricing
Guaranteed to boost your LSAT score or your money back
Interactive instruction with real LSAT experts
Digital LSAT simulator for 100% realistic test experience
---

Alpha Score LSAT Prep
One of the few options for basic, affordable LSAT prep, Alpha Score offers a good selection of study materials for a reasonable price. There are over 50 hours of video lessons from instructors, each with at least 5 years of experience teaching LSAT prep courses. There is no live content, but you are able to ask questions to your instructor via messaging on the member's area of the website. Membership to the Alpha Score LSAT prep course lasts for 12 months before you need to renew to keep access.
Pros:
50+ online lessons and tutorials
Reasonably priced
Long-lasting access
Cons:
Only 10 official LSAT-licensed practice tests included
No live instruction is available
---

Fox LSAT Demon
Before opening up his LSAT test prep service, Nathan Fox scored 179 on his LSAT, a near-perfect score that placed him in the 99.9th percentile of all test-takers. He's also personally written six books about preparing for the LSAT. Primarily focused on live LSAT prep courses, Fox LSAT has released their online-centered program called the LSAT Demon. Using A.I., the LSAT Demon program tailors the example problems and explanations to each user based on their strengths and weaknesses. While it is an interesting tool, the program suffers from a lack of video instruction and a fairly high monthly fee.
Pros:
I. tutor helps reveal your weakest area
Private tutoring available for an additional fee
Cons:
Monthly fee for access
No video instruction, online exercises only
---
The Best In-Person LSAT Prep Courses in Cincinnati
Manhattan Review:
Address-Manhattan Review GMAT GRE LSAT Prep, Cincinnati Teaching Center at the Marriott, 151 Goodman Drive, Cincinnati, OH 45219
Phone Number-(513) 297-1580
Link-https://www.manhattanreview.com/cincinnati-lsat-prep-courses/
Why they are a good choice
Manhattan Review boasts a reputation built on the success of the students who have used their program in the past. Former students of Manhattan Review can be found in some of the most prestigious law schools and law firms in the world. In a Manhattan Review course, the main focus will be on your test-taking weaknesses. While the content of the LSAT is gone over in these courses, they mainly focus on test-taking strategy. The Manhattan Review courses in Cincinnati are held at the Marriott in Corryville, right next to the main campus of the University of Cincinnati.
Manhattan Elite Prep:
Address-Spring Hill Suites Cincinnati Midtown, 610 Eden Park Drive, Cincinnati, OH 45202
Phone Number-(513) 297-3246
Link-https://www.manhattaneliteprep.com/lsat-cincinnati-prep-course-class/
Why they are a good choice
Manhattan Elite Prep is a rare prep course that understands that you don't have all the time in the world for your studies. Their goal is to get you prepared in a timely manner. Because of this, they only hire instructors with a lot of experience with the LSAT, as they believe that only the most experienced instructors can teach the subject matter quickly. They also have a number of online resources that they make available to their in-person students, including over 50 hours of prerecorded lectures. Manhattan Elite Prep courses in Cincinnati are held by the riverfront, right by the Cincinnati Art Museum.
Get Prepped
Address-University of Cincinatti College of Law, 2540 Clifton Avenue, Cincinnati, OH 45221
Phone Number-1-800-321-7214
Link-https://www.getprepped.com/omaha-lsat-prep-lsat-tutor/
Why they are a good choice
Though not as well-known as some of the major LSAT prep chains, Get Prepped offers an extesnive course right at the University of Cincinatti College of Law. They focus on quick single- or three-weekend LSAT crash courses, and although they don't have the massive number of resources that the big players boast, they make up for it with their excellent instructors and tiny class sizes. On top of that, any second-time test-takers who don't imporve their scores after taking a Get Prepped course will receive a full refund of all fees paid.
The Best Law Schools Near Cincinnati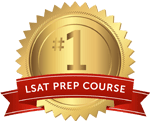 Get the #1-Rated LSAT Prep for free.
Try Risk Free
✓ No card required
✓ 1 minute setup