Murfreesboro is the largest suburb of Nashville and is also the sixth-largest city in the state of Tennessee. What was once the state capital (from 1818 to 1826) is still the geographic center of Tennessee. Since the 90s it has been one of the fastest-growing cities not only in Tennessee but in the entire United States. This might be because of the local university, Middle Tennessee, but it might also be because it is known as a great place to live. In fact, Money Magazine ranked Mufreeboro as the 19th best place to live in the United States in 2018. This makes for a really attractive place for a young professional to land. It is good for lawyers as well. The average salary for a lawyer in Murfreesboro is around $90,000 per year.
Those looking to study law near Murfreesboro have two options in nearby Nashville: Vanderbilt and Belmont. When it comes to national rankings, these two schools are on the opposite ends of a spectrum. Vanderbilt is one of the elite law schools in the nation, with competitive admissions to match. Belmont is much easier to get into but does not have the same national ranking or reputation as Vanderbilt. However, Belmont is the #25 ranked school in the nation when it comes to the first time Bar Exam passage. This could be a great option for those who didn't hit their academic stride until later in their undergrad but now have hopes for law school. While the level of competitiveness is different between these schools, you're not guaranteed to get into either.
Students applying to either will need to have a resume that shows strong academic performance, but that alone won't be enough to get you through the door. You will also have to do very well on the law school admission test, known as the LSAT. The LSAT is famous for its difficulty and storied for the stress it can place on students. While it is very difficult, you can ease the nerves and have some confidence going into the test with the right amount and right kind of preparation. To accomplish this, you are going to need an LSAT prep course.
Finding the right LSAT prep course for you might be more difficult than you think. It seems easy enough; just fire up a search engine and type in "LSAT prep course." Once you do this, you'll see just how many options you have. Not only are there so many options, but each course is different in its own unique way. When you consider the importance of this test, it makes sense that this LSAT prep course will be rather consequential, not only to your immediate future but your future employment prospects as well.
In this article, we will go over some of the considerations you need to be aware of when selecting an LSAT prep course. With the information provided, you should be able to more easily make a decision as to which LSAT prep course will give you the best chance to succeed on the LSAT. Before we go into more detail, there are some things that we think are necessities for any good LSAT prep course. Those things are:
Actual LSAT questions from years previous.
Detailed video/in-person explanations of the types of questions you'll receive.
A sliding scale for pricing.
A support system to help you with your prep even when you are not in class.
Online vs In-Person LSAT Prep Courses
The beginning of your search can be daunting, so we recommend that you start by choosing where you would like to take your LSAT prep. You are going to be spending a lot of time preparing for this test, so you want to make sure that you are in a venue that allows comfort and the ability to focus. You will also want to consider your scheduling and time restrictions when making this decision.
When it comes to location, your two main options will be either in-person or online. When you conjure up images of students in an LSAT prep course, you might have them located in a classroom, but with modern technology, online courses are able to offer everything that in-person courses do. The goal for each is the same, but the way they get there is very different from one another. Is there a good reason for choosing one over the other? That depends on you, how you prefer to learn, and your schedule. Let's take a look.
Students who love the classroom setting will find the in-person option more attractive. In-person LSAT prep will place you in a classroom with a group of peers and an instructor. The group of peers works great as a built-in support system and may even help with focus. Class sizes are kept small, normally 12 or less, so that each student has ample access to the instructor. Courses have different hiring guidelines, but each instructor has some level of expertise on the LSAT. Students curious about these hiring guidelines can normally find them on the website of the course they are looking at.
Outside of the classroom, you will receive additional learning through video instruction. For some courses, these are only offered during the duration of the course, while others let you access them after you've finished your studies. Courses typically run for 6-8 weeks, meeting once or twice a week during that time. Because of this, in-person LSAT prep scheduling is rigid. Before you sign up for these courses, you will want to understand the time commitment and make sure you can live up to it. That's not the only downside to in-person LSAT prep; these courses can be very expensive.
Students who prefer flexibility will want to opt for online LSAT prep. Because these courses are taught via video lessons, you can do them anywhere you like, from your kitchen to your favorite coffee shop. You can also do them whenever you would like. This might be especially attractive for someone who is in the middle of a career change and has to juggle LSAT prep with current employment. While you won't have a classroom of peers, you will have access to an LSAT expert through email. Some courses will even offer 24-hour support for the students who have to use off-hours to get their studying done.
The flexibility might also be attractive for students who prefer to learn at their own pace. With these courses, you never have to worry about falling behind or getting too far ahead. One of the other perks of online LSAT prep is the price. Online courses cost only a fraction of what in-person courses do. When you consider the accessibility, flexibility, and affordability, it makes sense that online LSAT prep has become so popular.
Practice exams are crucial. You shouldn't consider any course that does not offer them. Practice exams allow you to see how you are doing leading up to your test date. You'll be able to develop a rock-solid strategy. You can see where your weaknesses are and work on them. You will also get an accurate feel for what to expect on the LSAT because these practice exams are actual LSATs from previous years. These will be handed out differently depending on the course that you take. Some courses only offer a few, while others will give you as many as you would like.
Pros of an In-Person Course:
In-person resources such as teachers, books, and peers.
A structured system that goes at a specific pace, allowing you to focus on one thing at a time.
Take practice tests in a realistic environment.
Pros of an Online Course:
Make your own schedule.
An expansive list of readily available resources.
Less expensive than In-Person.
Personalized problem-solving.
Take as many practice tests as you want.
Best Online LSAT Prep Courses in Murfreesboro

LSATMax LSAT Prep Course
Your secret weapon for getting accepted to the law school of your choice, the LSATMax online LSAT prep course from TestMax, is guaranteed to raise your scores. For a reasonable one-time fee, you'll get instant access to a huge arsenal of tools to help you prepare for the exam on your own time. With countless five-star reviews across TrustPilot, Google Play, and the Apple App Store, LSATMax is clearly the best online LSAT course available.
What makes LSATMax the best online prep course for any pre-law student looking to max out their LSAT scores? First, because it's available on both web and mobile, you will be able to access your course materials at any time. Next, unlike many online courses that use practice questions written by so-called experts, LSATMax only uses actual questions that have appeared on the LSAT. Your membership gives you access to up to 9,000 questions.
There are three LSATMax course packages available. All three contain the full LSATMax course catalog with over 100 hours of video from instructors who have all scored in the 99th percentile on the LSAT themselves. You'll also have opportunities to get personalized help from our instructors via real-time chat, message boards and scheduled office hours Q&A sessions. All students can also access their sample questions using LSATMax's digital LSAT simulator for an authentic experience that replicates and gets you ready for the real LSAT.
Course Packages Available:
All LSATMax packages contain the full course catalog and a subscription to LSAT Prep Plus which gets you access to every LSAT practice exam available from the LSAC. You can choose between 3 flexible packages that give you access for the length of time you need to study for the LSAT.
LSATMax 60: This package gives you 60-day access to the full LSATMax course. It is great for students who have a shorter amount of time to study before their exam or who only need to raise their score a few points.
LSATMax 180: This 180 day access package is designed to fit the needs of most students by giving access to the course for longer than the average time spent studying for the exam.
LSATMax 365: This package is the best value for those who have a longer time frame to study for the exam or need to raise their score as much as possible.
No matter which package you choose, TestMax offers 0% financing for up to a full year through Affirm. Remember, the earlier you begin preparing for the LSAT, the higher your scores will be.
Pros:
Get instant access to flexible packages and pricing
Guaranteed to boost your LSAT score or your money back
Interactive instruction with real LSAT experts
Digital LSAT simulator for 100% realistic test experience
---
The Princeton Review LSAT Prep 165+
https://www.princetonreview.com/grad/lsat-honors-course
The only online LSAT Prep course that claims to guarantee a specific score, the Princeton Review has a course called 165+ that promises a score of 165 or higher on your next LSAT test attempt after completing the course. This may seem hard to believe at first, and upon looking into it further, you will find that it only applies to students who have scored higher than 158 on a previous official LSAT test or on the first required practice test. While this can still be useful to improve your scores the second time around, it's nowhere near as impressive as it sounds.
Pros:
Over 80 hours of video instruction by LSAT experts
Online drills with explanations
Cons:
Misleading score guarantee
Very expensive
---

Alpha Score LSAT Prep
One of the few options for basic, affordable LSAT prep, Alpha Score offers a good selection of study materials for a reasonable price. There are over 50 hours of video lessons from instructors, each with at least 5 years of experience teaching LSAT prep courses. There is no live content, but you are able to ask questions to your instructor via messaging on the member's area of the website. Membership to the Alpha Score LSAT prep course lasts for 12 months before you need to renew to keep access.
Pros:
50+ online lessons and tutorials
Reasonably priced
Long-lasting access
Cons:
Only 10 official LSAT-licensed practice tests included
No live instruction is available
---
Best In-Person LSAT Prep Courses in Murfreesboro
TestMasters
Address: Holiday Inn Vanderbilt Downtown, 2613 West End Avenue, Nashville, TN 37203
Phone Number: 615-327-4707
Link-https://www.testmasters.net/Lsat-Prep-Courses/tennessee-nashville
Why they are a good choice
TestMasters goes out of their way to give students everything that they need to succeed on the LSAT. With this LSAT prep course, you will receive 60 hours of in-class learning plus an additional 100 hours of video lessons. These courses are taught by expert instructors who scored in the 98th percentile or better on the LSAT, using a tried and true curriculum developed by the world record holder for most perfect scores on an LSAT, Robin Singh. TestMasters is located about a 40-minute drive away from Murfreesboro northwest in Nashville.
GetPrepped
Address: Lipscombe University, 1 University Park Drive, Nashville TN 37204
Phone Number: +1-800-321-7214
Link-https://www.getprepped.com/nashville-lsat-prep-lsat-tutor/
Why they are a good choice
Get Prepped, a small-scale LSAT prep course provider, one-, two-, and three-weekend courses in Nashville. They're more affordable than most in-person LSAT prep coures, but they still have highly-skilled teachers, small class sizes, and a score increase guarantee for repeat test-takers.
Kaplan Test Prep
Address: Vanderbilt University, Scarritt Bennett Center, 1027 18th Avenue South, Nashville, TN 37212
Phone Number: +1-800-KAP-TEST
Link-https://www.lsat-center.com/class/lsat-tennessee-nashville/
Why they are a good choice
Kaplan Test Prep has been providing excellent instruction to LSAT hopefuls since the 1930s. Through their top-tier instructor standards and world-class study library, which includes every single historical LSAT, they're able to ensure that every student has their best chance for success. The in-person courses offer study opportunities at Vanderbilt, conveniently located about 40 minutes outside of Murfreesboro.
The Best Law Schools Near Murfreesboro
Interested in going to the best law school near Murfreesboro? Check out the best law schools in Tennessee.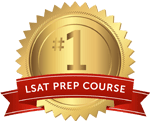 Get the #1-Rated LSAT Prep for free.
Try Risk Free
✓ No card required
✓ 1 minute setup