Law in Newark, New Jersey has two strong pillars towards which you can look to. Here you'll find prestigious law schools producing graduates working for major corporations, as well as the United States District Court for the District of New Jersey. Those who are looking to practice law as a profession could certainly do a lot worse than Newark. And there's more to the city than just employment opportunity in the field, too.
Newark is a city that has so much to offer for those of all different tastes and persuasions. The industry sector is huge in Newark as it is home to huge corporations such as Prudential, PSEG, Panasonic, Audible and IDT. Those with an interest in the arts will find plenty to do in their off time, too. Whether you find yourself at the New Jersey Performing Arts Center or the Newark Symphony Hall, you will experience world-class performances by world-class performers. Those who appreciate nature will find plenty to set their gaze upon as well. Brook Ranch Park is the largest oldest county park in the country and is home to over 5,000 gorgeous cherry blossom trees. If you've never been to Newark, there is a strong chance that you've had a connecting flight through their airport, as the Newark Liberty International Airport is one of the biggest and busiest in the nation. This city just down the road from New York City has plenty to offer. If you choose to work in law, it pays off as well: lawyers in Newark make $85,000 on average per year.
As mentioned, Newark is also known for some of their academic institutions. Within their city limits you can find both Rutgers and Seton Hall. Both of these universities house law schools that are held in very high regard. So, even though you have options when it comes to which school to apply to, it doesn't mean it is going to be easy to get into either. Rutgers is one of the largest law schools in the country, but it is still highly competitive. Those seeking admission into one of these fine universities will surely be hoping to do so on the back of an already strong academic career, but that will only take you so far. To have the best shot to get into one of these two schools, you are going to want to do your very best on the law school admission test, otherwise known as the LSAT. Known for being a test that induces anxiety in the students who take it, there are ways to mitigate the stress that can come with such an important exam. In this case, preparation is everything.
Your first step when you decide to take the LSAT is going to be to choose an LSAT prep course to get you ready for the day of your big exam. This is hugely important, and considering the stress you are already under just thinking about the LSAT itself, it's no small task. Considering this is the most important test you will have taken at this point in your life, your preparation needs to be spot on. The type that you end up choosing will ultimately be decided by a number of factors such as schedule and budget. In this article, we will go over what types of LSAT prep courses there are, and which ones are better for you. With our knowledge and experience, you should be able to more confidently pick a course that will allow you to prepare for the LSAT to the best of your ability. Before we go into further specifics, there are certain things that we always look for in an LSAT prep course. Those things are:
Actual LSAT questions from years previous.
Detailed video/in-person explanations of the types of questions you'll receive.
A sliding scale for pricing.
A support system to help you with your prep even when you are not in class.
Online vs In-Person LSAT Prep Courses
When deciding which LSAT prep course is right for you, there will be a lot of factors to consider. The first and one of the most important factors is where you are going to take your prep course. Traditional thinking would place you in a classroom environment with other peers and an instructor, but with how advanced the internet is these days, online courses are every bit as useful as in-person courses. They certainly have their differences, and both have their pros and cons, but when it comes to resources and support, online courses offer every bit as much as in-person courses. What are the differences between the two? Let's take a look.
If you would prefer to be in a classroom with a group of peers and an instructor, then you should opt for in-person courses. There are online courses that are taught via video conference that try to replicate the classroom experience, but they aren't quite the same. In-person courses and the online courses that try to mimic them both require a big commitment both in your schedule and finances. These courses typically meet for at least two months, and hold classes once or twice a week. In these courses, you will have an instructor who is well versed in the LSAT. Oftentimes, test prep firms will only hire instructors who scored in a certain percentile on the LSAT. These courses will teach you the content that will be on the test and strategies for taking it, so you don't feel so overwhelmed on the day of your exam.
Outside of the classroom, you will receive support in the form of video instruction and someone to email should any issues come your way. Of course, there is a downside to these courses. Along with the amount of time you will spend, you will also be spending a whole lot of money. In-person courses can be prohibitively expensive. With each passing year, the argument for in-person courses gets harder and harder to make.
Online courses are great for several reasons and several types of people. Those who need flexibility because of their busy schedules will find online courses to be preferable, as you can do your prep work anywhere and at any time. Those who prefer learning at their own pace would find online courses preferable as well, as you will never have to worry about falling behind or getting ahead of the rest of the class. These courses are perfect for full-time workers, parents and students. While you won't have the same face to face interaction with an instructor, you will have tons of resources available to you, plus the support on the other end of your email address.
Whatever you choose is up to you, but you do want to make sure that the course you take offers practice exams in the form of actual LSATs from past years. These are the best way to see how your preparation is going, and to see how you stack up against the real LSAT. Here, you can pinpoint your strengths and weaknesses to make sure you are going into your exam date as well rounded as possible. While the number of practice exams offered changes per course, you will gain confidence because they are a direct representation of what you will be facing when you take the actual LSAT.
Pros of an In-Person Course:
In-person resources such as teachers, books, and peers.
A structured system that goes at a specific pace, allowing you to focus on one thing at a time.
Take practice tests in a realistic environment.
Pros of an Online Course:
Make your own schedule.
An expansive list of readily available resources.
Less expensive than In-Person.
Personalized problem-solving.
Take as many practice tests as you want.
The Best Online LSAT Prep Course in Newark

LSATMax LSAT Prep Course
Your secret weapon for getting accepted to the law school of your choice, the LSATMax online LSAT prep course from TestMax, is guaranteed to raise your scores. For a reasonable one-time fee, you'll get instant access to a huge arsenal of tools to help you prepare for the exam on your own time. With countless five-star reviews across TrustPilot, Google Play, and the Apple App Store, LSATMax is clearly the best online LSAT course available.
What makes LSATMax the best online prep course for any pre-law student looking to max out their LSAT scores? First, because it's available on both web and mobile, you will be able to access your course materials at any time. Next, unlike many online courses that use practice questions written by so-called experts, LSATMax only uses actual questions that have appeared on the LSAT. Your membership gives you access to up to 9,000 questions.
There are three LSATMax course packages available. All three contain the full LSATMax course catalog with over 100 hours of video from instructors who have all scored in the 99th percentile on the LSAT themselves. You'll also have opportunities to get personalized help from our instructors via real-time chat, message boards and scheduled office hours Q&A sessions. All students can also access their sample questions using LSATMax's digital LSAT simulator for an authentic experience that replicates and gets you ready for the real LSAT.
Course Packages Available:
All LSATMax packages contain the full course catalog and a subscription to LSAT Prep Plus which gets you access to every LSAT practice exam available from the LSAC. You can choose between 3 flexible packages that give you access for the length of time you need to study for the LSAT.
LSATMax 60: This package gives you 60-day access to the full LSATMax course. It is great for students who have a shorter amount of time to study before their exam or who only need to raise their score a few points.
LSATMax 180: This 180 day access package is designed to fit the needs of most students by giving access to the course for longer than the average time spent studying for the exam.
LSATMax 365: This package is the best value for those who have a longer time frame to study for the exam or need to raise their score as much as possible.
No matter which package you choose, TestMax offers 0% financing for up to a full year through Affirm. Remember, the earlier you begin preparing for the LSAT, the higher your scores will be.
Pros:
Get instant access to flexible packages and pricing
Guaranteed to boost your LSAT score or your money back
Interactive instruction with real LSAT experts
Digital LSAT simulator for 100% realistic test experience
---

Blueprint LSAT Prep
Your monthly membership to Blueprint LSAT prep comes with access to some of the most entertaining LSAT prep video lessons available online. You can also use the interactive homework app to work on questions for LSAT practice exams. You'll also get a personalized lesson plan based on the date of your LSAT. The major drawback of the Blueprint online LSAT prep course is that there is a substantial monthly fee. Because there is a strong correlation between scores and how early you start studying, monthly memberships can get very costly. There is a discount offered for purchasing 6- or 12-month memberships in advance.
Pros:
Entertaining instructors
Interactive homework app
Cons:
Expensive monthly membership fee
---

Kaplan Live Online LSAT Training
https://www.kaptest.com/lsat/courses/lsat-prep-live-online
Delivered over the course of eight live classes, the Kaplan Live Online LSAT Training also includes two live, proctored LSAT practice exams. While the Kaplan instructors have good reviews, this 32-hour course is more expensive than many alternatives offering 100+ hours of video training. Kaplan also allows students to purchase three additional hours of one-on-one training by upgrading to the Live Online PLUS plan. One drawback to the format of the Kaplan Live LSAT training is that it's not very flexible: you must attend classes during specific times, or attend a make-up session later.
Pros:
Access to 80+ real LSAT tests
Includes LSAT lesson books
Cons:
One of the most expensive online LSAT courses
Must attend live classes during scheduled times
Only 32 hours of video training included
---
The Best In-Person LSAT Prep Course in Newark
TestMasters:
Address-Rutgers University, 195 University Avenue, Newark, NJ 07102
Phone Number-(800) 696-5728
Link-https://www.testmasters.net/Lsat-Prep-Courses/new-jersey-newark
Why they are a good choice
TestMasters offers an immersive experience from the moment you set your foot in the classroom to the moment you get home. With a curriculum designed by Robin Singh, the world record holder for most perfect scores on the LSAT, you can feel confident that you are receiving the best instruction around. This is also made possible because TestMasters only hires instructors who have scored in the 98th percentile or better on the LSAT. With TestMasters you will have 60 hours of classroom time, plus 100 hours of video support for your at-home studies. TestMasters in Newark takes place at Rutgers University.
PowerScore
Address-12th Floor, 115 W. 29th Street, New York, NY 10001,
Phone Number-(800) 545-1750
Link-https://www.powerscore.com/lsat/new-york/
Why they are a good choice
If you're willing to drive about half an hour into Midtown Manhattan, there's an excellent LSAT prep course offered there by PowerScore that should meet the needs of anyone from Newark looking for in-person LSAT prep. They offer two course choices—a standard full-length LSAT course and a quick, intensive, affordable two-day option. In both cases, you'll not only get hours of in-person instruction from instructors who scored over 170 on the LSAT, but you'll get access to live online instruction and hundreds of hours of digital resources to aid you on your journey towards LSAT success.
Kaplan Test Prep:
Address-Rutgers University, 195 University Avenue, Newark, NJ 07102
Phone Number-(800) 527-8378
Link-https://www.kaptest.com/study/locations/lsat/newark/nj/
Why they are a good choice
Kaplan is one of if not the biggest test prep firms in the United States. You can find them in more cities than any other in-person prep service, and they usually are taught in Universities with access to all of their resources. Kaplan comes with plenty of classroom time, plus all sorts of video instruction and even an on-demand network to access once you are at home. Their biggest draw is the fact that their test banks include every single past LSAT, giving you a nearly unlimited amount of practice tests to take.
The Best Law Schools Near Newark
Interested in going to the best law school near Newark? See the best law schools in New Jersey.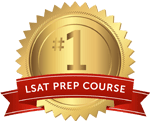 Get the #1-Rated LSAT Prep for free.
Try Risk Free
✓ No card required
✓ 1 minute setup