Springfield is the third-largest city in Massachusetts and the fourth largest city in the New England area. This is a city that holds plenty of history not only locally, but for the entire US as well. Springfield played a huge role in the Revolutionary War as it was the designated site for the Springfield Armory, which ended up being the site of Shay's Rebellion. This was the home of John Brown, the famous abolitionist, and was also hugely consequential during the Civil War as it was one of the stops along the Underground Railroad, and was also home to one of the largest rifle manufacturers in the country.
Springfield has several nicknames. It is called the "City of Firsts" for the many inventions that have come out of it. It has been called the "City of Homes" because of the unique and beautiful Victorian architecture. It is also known as "Hoop City" because this is where a man named James Naismith invented the game of basketball. These days it is still a vibrant city, headquarters to many big businesses with parks and museums and plenty of venues for the arts. It is a very welcoming town for a young professional, especially one getting into law. The average pay for a lawyer in Springfield is roughly $100,000 per year.
Students who are in Springfield are within an hour and a half of one of the most densely populated areas for academic greatness in the country. This is especially true of law schools in the area. Harvard will be the first school to come to mind, but Boston University is also considered a top tier law school. Boston College isn't too far behind, either. Of course, with these schools being revered the way that they are, they are certainly not easy to get into. Harvard, the best of this group, accepts 15% or less of applicants each year.
To get into any of these schools, you are going to need to have an academic resume that is just about spotless. You will also need to do well above average on the law school admission test, known as the LSAT. The LSAT is known for both its difficulty and for the amount of stress it can level students with. Both the difficulty and the stress can be eased, though. With focused studying and a good strategy going into the LSAT, you can walk into your exam room with confidence. To help you with this, you are going to need an LSAT prep course.
Finding an LSAT prep course isn't as easy as firing up a search engine and picking the first result. Once you see how many courses are available, you'll realize that this selection is probably going to take a bit more thought than you originally planned. Not only is there a huge amount of available courses, but each one of them is different and unique in their own way. This is also a very important decision. When you consider how consequential the LSAT is to your overall future, both academic and professional, you will want to make sure that you choose an LSAT prep course that gives you the best chance to go into the LSAT fully prepared. How will you know which course that is?
In this article, we will go over some of the more crucial elements of LSAT prep and what makes for an effective LSAT prep course. With the information learned, you should be able to more easily make a decision about which LSAT prep course is most appropriate for you. Before we get down to the nitty-gritty, there are some things that we think are crucial and prerequisites for any good LSAT prep course. Those things are:
Actual LSAT questions from years previous.
Detailed video/in-person explanations of the types of questions you'll receive.
A sliding scale for pricing.
A support system to help you with your prep even when you are not in class.
Online vs In-Person LSAT Prep Courses
When you start your search for an LSAT prep course, one of the first and most important things you want to be thinking about is the location of your LSAT prep course. You will be spending a lot of time preparing for this test, so you want to make sure that you can commit to the venue, but also have a place where you feel comfortable. It is also crucial that the venue you are using allows you to focus to the best of your abilities.
There are going to be two main options when it comes to location: in-person and online. A lot of students might envision themselves in a classroom just because that's how things have been done for decades, but with modern technology, online courses offer all the same resources and support that in-person courses do. While in-person and online courses have the same goal of getting you fully prepared for the LSAT, they arrive at the destination in very different ways. So, why choose one over the other? Let's take a look.
Those who prefer the classroom setting are going to want to opt for an in-person LSAT prep course. These courses place students in a classroom with a group of peers and an instructor. This group of peers effectively works as a support system. Students will have extra help if they get stuck on certain problems, plus they will be able to bounce ideas off of each other. Class sizes are kept to a minimum, typically 12 or fewer so that each student has ample access to the instructor. These instructors could be hired for a variety of reasons, but each one of them has some level of expertise on the LSAT, and hiring guidelines can generally be found on the course website.
Once outside of the classroom, students will have access to video lessons to help further their studying. For some courses, these video lessons are only available while the course is active. In-person LSAT prep generally runs for 6-8 weeks, meeting once or twice a week. This makes scheduling for in-person LSAT prep rigid and inflexible. That's not the only downside of in-person LSAT prep: these courses can be very expensive.
If you are looking for flexibility, then you will want to opt for online LSAT prep courses. These courses are taught via video lessons, which means that you can do them anytime you want and anywhere you want. This could be especially useful for someone in the middle of a career change who is juggling studying with working. While you won't have face to face interactions with an instructor, you will have support via email. Some courses even offer 24-hour support for students who need to use the off-hours of the days to get their studying done.
The flexibility for these courses is also great for students who prefer to learn at their own pace. With online LSAT prep, there is no such thing as going too fast or going too slow. One of the other perks of online LSAT prep is that it is much more affordable. In fact, online LSAT prep courses cost only a fraction of what in-person LSAT prep courses do. When you consider flexibility, accessibility, and affordability, it's hard to argue against online courses.
Whether you choose in-person courses or online, you will need to make sure your course offers practice exams. These practice exams are the best way to see what you really need to focus on going into your test date. You'll be able to see your weaknesses, but also hone in on a strategy. Because these are actual LSATs from previous years, you'll get an accurate idea of what to expect when you take the LSAT. Some courses will only give out a few, while others give out a lot, but one thing is for sure; they are a necessity.
Pros of an In-Person Course:
In-person resources such as teachers, books, and peers.
A structured system that goes at a specific pace, allowing you to focus on one thing at a time.
Take practice tests in a realistic environment.
Pros of an Online Course:
Make your own schedule.
An expansive list of readily available resources.
Less expensive than In-Person.
Personalized problem-solving.
Take as many practice tests as you want.
Best Online LSAT Prep Courses in Springfield

LSATMax LSAT Prep Course
Your secret weapon for getting accepted to the law school of your choice, the LSATMax online LSAT prep course from TestMax, is guaranteed to raise your scores. For a reasonable one-time fee, you'll get instant access to a huge arsenal of tools to help you prepare for the exam on your own time. With countless five-star reviews across TrustPilot, Google Play, and the Apple App Store, LSATMax is clearly the best online LSAT course available.
What makes LSATMax the best online prep course for any pre-law student looking to max out their LSAT scores? First, because it's available on both web and mobile, you will be able to access your course materials at any time. Next, unlike many online courses that use practice questions written by so-called experts, LSATMax only uses actual questions that have appeared on the LSAT. Your membership gives you access to up to 9,000 questions.
There are three LSATMax course packages available. All three contain the full LSATMax course catalog with over 100 hours of video from instructors who have all scored in the 99th percentile on the LSAT themselves. You'll also have opportunities to get personalized help from our instructors via real-time chat, message boards and scheduled office hours Q&A sessions. All students can also access their sample questions using LSATMax's digital LSAT simulator for an authentic experience that replicates and gets you ready for the real LSAT.
Course Packages Available:
All LSATMax packages contain the full course catalog and a subscription to LSAT Prep Plus which gets you access to every LSAT practice exam available from the LSAC. You can choose between 3 flexible packages that give you access for the length of time you need to study for the LSAT.
LSATMax 60: This package gives you 60-day access to the full LSATMax course. It is great for students who have a shorter amount of time to study before their exam or who only need to raise their score a few points.
LSATMax 180: This 180 day access package is designed to fit the needs of most students by giving access to the course for longer than the average time spent studying for the exam.
LSATMax 365: This package is the best value for those who have a longer time frame to study for the exam or need to raise their score as much as possible.
No matter which package you choose, TestMax offers 0% financing for up to a full year through Affirm. Remember, the earlier you begin preparing for the LSAT, the higher your scores will be.
Pros:
Get instant access to flexible packages and pricing
Guaranteed to boost your LSAT score or your money back
Interactive instruction with real LSAT experts
Digital LSAT simulator for 100% realistic test experience
---

Law School Admission Council Official LSAT Prep
https://www.lsac.org/lsat/prep
The Law School Admission Council (LSAC) is the organization that administers the actual LSAT, so their official prep course is definitely worth looking at. While this is one of the least expensive LSAT prep products available, there are also some large omissions. First, the LSAC only uses practice tests for their online platform, not authentic LSAT questions from past tests. Second, while access to the real test interface is a nice touch, there is little actual instruction in this package. Due to the low price and these missing pieces, this service is best used as a supplement to your study rather than your primary prep course.
Pros:
Uses the real LSAT test interface
Low price
Cons:
Just the practice tests, so no instruction is included
Practice questions aren't taken from real LSATs
---

TestMasters Online LSAT Prep Course
https://www.testmasters.net/online-lsat-course
The TestMasters Online LSAT Prep Course gives you a chance to watch live training courses for up to 100 days before your LSAT is administered. Available for a moderate price, this course is taught by Robin Singh who holds the record for the most perfect LSAT scores. TestMasters uses a large selection of real questions from previous LSAT exams in its curriculum. Rather than creating on-demand video lessons exclusively for the online course, the TestMasters Prep Course features recorded videos from previous live classes. While the information is good, this lack of interactivity makes you feel more like a fly on the wall of a prep course rather than an active participant.
Pros:
160+ hours of recorded classroom training
Uses real LSAT questions
Cons:
More expensive than most LSAT prep courses
Taught by an instructor who was a "natural" at the LSAT, so it can be hard to relate for those of us who need extra help
---
Best In-Person LSAT Prep Courses in Springfield
TestMasters
Address- Murray D. Lincoln Campus Center, 1 Campus Center Way, Amherst, MA 01003
Phone Number- (413) 577-8001
Link- https://www.testmasters.net/Lsat-Prep-Courses/massachusetts-springfield
Why they are a good choice
TestMasters goes out of their way to make sure that students have all of the resources and time that they need to succeed on the LSAT. With TestMasters, you'll receive 60 hours of classroom time with an additional 100 hours of video lessons. The curriculum was developed by the world record holder for most perfect scores on the LSAT, and it is taught by instructors who have scored in the 98th percentile or better on the LSAT. TestMasters is located 30 minutes north of Springfield, in Amherst.
Boston College LSAT Prep
Address- Maloney Hall, 140 Commonwealth Avenue, Chestnut Hill, MA 02467
Phone Number- (617) 552-4250
Link- https://www.bc.edu/bc-web/schools/cson/academics/continuing-education/test-prep.html
Why they are a good choice
If you are going to do LSAT prep, you might as well do so within the halls of one of the best law schools in the country. That's exactly what you'll get with Boston College LSAT prep. You will be required to procure some of your own materials, but you will have access to several instructors with plenty of expertise on the LSAT. It is the goal of Boston College LSAT prep to make sure you are fully prepared to go into your test date. This course is located an hour and a half drive east, just outside of Boston.
Manhattan Review
Address- Manhattan Review GMAT GRE LSAT Prep, Boston Teaching Center at the Sheraton, 39 Dalton Street, Boston, MA 02199
Phone Number- (617) 861-4086
Link- https://www.manhattanreview.com/boston-lsat-prep-courses/
Why they are a good choice
Manhattan Review firmly believes that the best way to teach is to each individual student's strengths. To do this, they perform evaluations to figure out how each student learns best. While this makes teaching the LSAT a little bit more difficult, it is worth it in the end. Manhattan Review is able to boast of students in some of the best law schools and law firms in the world. Manhattan Review is a one and a half-hour drive east of Springfield in Boston.
Best Law Schools Near Springfield
Interested in going to the best law school near Springfield? Check out the best law schools in Massachusetts.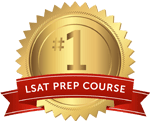 Get the #1-Rated LSAT Prep for free.
Try Risk Free
✓ No card required
✓ 1 minute setup