Known for playing a key role in helping to distribute the mass of freight traffic between the ports of Long Beach and Los Angeles and the rest of the country, Ontario is a great place to live. It boasts all the parks, restaurants, and amenities that people could ask for, all while being kept warm and brightly lit under the Californian sun. The city is not to be confused with the Canadian Province of the same name, though there is a link there — Ontario was given its name from Canadian engineer George Chaffey, who helped establish the Ontario Model Colony development in 1882. Interesting trivia aside, present-day Ontario is not among the safest communities in the country, boasting a crime rate that exceeds 79% of California's cities and towns. It's critical for Ontario to be supported by a dedicated workforce of talented lawyers to manage this pressure on the justice system.
Lawyers in Ontario earn an average base salary of $102,690, which is definitely an attractive sum. Of course, such high compensation isn't simply given away — in order to practice law successfully, lawyers must maintain an invariable, career-long work ethic. Even the smallest lapse in judgment in any case that lands on a lawyer's desk can snowball to form devastating consequences. A lawyer must also come to every shift equipped with a comprehensive knowledge of the law garnered through years of higher education. Only the best and brightest will make it out of law school certified to practice law.
With top-ranked law schools like the University of Southern California — Gould School of Law and Chapman University — Dale E. Fowler School of Law, there are a number of options for prospective law students to consider. Before getting into law school, students must first pass the LSAT. A notoriously difficult exam, the LSAT is a major consideration in law school admissions departments, so it's in all prospective law students' best interests to score in the highest percentile possible so they can go to the school of their choice. While it's certainly feasible for a student to prepare for the LSAT independently in the weeks and months leading up to it, many choose to lean on the services provided by reputable LSAT prep courses. Whether taken in a classroom or online, an LSAT prep course can help maximize your chances of success when exam day rolls around. There are several providers in the learning sector to choose from, and not all of them offer students adequate access to the support and learning materials needed to properly prepare for the LSAT. In order to help streamline the selection process, we've compiled this list of the best online and in-person LSAT prep courses in Ontario. With our ten years of experience in the learning sector, we know what comprises a good prep course and only recommend those that contain the following:
Real LSAT questions and tests (Prep Tests) from previous years
Detailed video explanations of every question type and concept
Flexible pricing to accommodate any budget
Some sort of support system and materials to use during and after the class
Online vs In-Person LSAT Classes
Before choosing an LSAT prep course provider, it's important to determine whether an online or in-person format will best serve you. This all depends on your preferred learning style. If you learn best in a social setting, the in-person format will likely be your best bet. In-person LSAT prep courses put you in the same room as your instructor, which provides a much more personalized learning experience. The classroom setting also puts you in proximity to fellow prospective law students, which provides the opportunity to form study groups if that suits your learning style. Unfortunately, the advantages of this format end there. In-person LSAT prep courses require you to commute to the classroom on a regular basis, which might not be possible depending on your responsibilities outside of schoolwork. Furthermore, this option is much more expensive than the online alternative, so only students with considerable wiggle room in their budgets will be able to afford it.
Conversely, online LSAT prep courses work wonders in helping students get ready for the big exam, without requiring them to make much of a financial or scheduling commitment. For independent learners who prioritize the freedom to form their own study plans over receiving in-person help from an instructor, this is definitely the go-to option. A good online LSAT prep course offers the same wealth of information as can be found in any classroom setting, and it makes all critical tools and resources available on-demand. Despite studying independently, you won't be left on your own, since the support systems built into the modern online course guarantees in-depth answers to your important questions are delivered in a timely manner. Since online LSAT prep courses cost significantly less than the alternative, they're open to most prospective law students regardless of their budgets.
If you'd like to read some additional input on the advantages of online learning, check out this article on the case against in-class LSAT prep courses.
| | |
| --- | --- |
| Pros of an Online Course | Pros of an In-Person Course |
| Total freedom to schedule your LSAT prep at your own pace | Instructors provide on-hand guidance to help keep you on the right path |
| Test materials and other valuable resources are available at any time | Opportunity to meet and interact with fellow prospective law students |
| Much less expensive than in-person courses | Classroom environment conducive to learning |
| Personalized study plan to help you tackle problem areas | |
| Simulates real LSAT which is taken digitally on a tablet | |
The Best Online LSAT Prep Courses in Ontario

LSATMax LSAT Prep Course
Your secret weapon for getting accepted to the law school of your choice, the LSATMax online LSAT prep course from TestMax, is guaranteed to raise your scores. For a reasonable one-time fee, you'll get instant access to a huge arsenal of tools to help you prepare for the exam on your own time. With countless five-star reviews across TrustPilot, Google Play, and the Apple App Store, LSATMax is clearly the best online LSAT course available.
What makes LSATMax the best online prep course for any pre-law student looking to max out their LSAT scores? First, because it's available on both web and mobile, you will be able to access your course materials at any time. Next, unlike many online courses that use practice questions written by so-called experts, LSATMax only uses actual questions that have appeared on the LSAT. Your membership gives you access to up to 9,000 questions.
There are three LSATMax course packages available. All three contain the full LSATMax course catalog with over 100 hours of video from instructors who have all scored in the 99th percentile on the LSAT themselves. You'll also have opportunities to get personalized help from our instructors via real-time chat, message boards and scheduled office hours Q&A sessions. All students can also access their sample questions using LSATMax's digital LSAT simulator for an authentic experience that replicates and gets you ready for the real LSAT.
Course Packages Available:
All LSATMax packages contain the full course catalog and a subscription to LSAT Prep Plus which gets you access to every LSAT practice exam available from the LSAC. You can choose between 3 flexible packages that give you access for the length of time you need to study for the LSAT.
LSATMax 60: This package gives you 60-day access to the full LSATMax course. It is great for students who have a shorter amount of time to study before their exam or who only need to raise their score a few points.
LSATMax 180: This 180 day access package is designed to fit the needs of most students by giving access to the course for longer than the average time spent studying for the exam.
LSATMax 365: This package is the best value for those who have a longer time frame to study for the exam or need to raise their score as much as possible.
No matter which package you choose, TestMax offers 0% financing for up to a full year through Affirm. Remember, the earlier you begin preparing for the LSAT, the higher your scores will be.
Pros:
Get instant access to flexible packages and pricing
Guaranteed to boost your LSAT score or your money back
Interactive instruction with real LSAT experts
Digital LSAT simulator for 100% realistic test experience
---

Manhattan Prep
https://www.manhattanprep.com/
Like most of the online LSAT prep courses in this list, Manhattan Prep has instructors with very impressive credentials. With over 20 highly qualified instructors to help you prepare for your LSAT, Manhattan Prep is focused on in-person test prep, but their "LSAT Interact" self-guided prep course is a viable option for students looking to prepare for the test on their own time. With over 60 hours of video lessons included, you'll also get access to lots of practice tests. There is also an option to upgrade your membership to include 1-on-1 tutoring.
Pros:
60+ hours of LSAT training from qualified instructors
Cons:
Does not track your performance on practice tests
Course enrollment lasts 6 months, but can be extended for a fee
---

Fox LSAT Demon
Before opening up his LSAT test prep service, Nathan Fox scored 179 on his LSAT, a near-perfect score that placed him in the 99.9th percentile of all test-takers. He's also personally written six books about preparing for the LSAT. Primarily focused on live LSAT prep courses, Fox LSAT has released their online-centered program called the LSAT Demon. Using A.I., the LSAT Demon program tailors the example problems and explanations to each user based on their strengths and weaknesses. While it is an interesting tool, the program suffers from a lack of video instruction and a fairly high monthly fee.
Pros:
I. tutor helps reveal your weakest area
Private tutoring available for an additional fee
Cons:
Monthly fee for access
No video instruction, online exercises only
---
The Best In-Person LSAT Prep Courses in Ontario
Test Masters
Address: UC Riverside, 900 University Ave, Riverside, CA 92521
Phone: 1-800-696-5728
Link: https://www.testmasters.net/Lsat-Prep-Courses/california-fontana
Test Masters has proven its worth in the learning industry, so your choice between the two programs listed here boils down to specific course offerings. With Test Masters, you'll receive 60 hours of in-class instruction in addition to 100 hours of online instruction, all curated by Robert Singh, the world-record holder for perfect LSAT scores. There are 20 full-length, five-section practice LSATs to go through, and these are administered in a digital format identical to the new LSAT. With Test Masters' dedicated team offering 24/7 academic support and customized feedback, you'll have access to their professional expertise every step of the way.
Kaplan, Inc.
Address: Pitzer College, 1050 N Mills Ave, Claremont, CA 91711
Phone: 1-800-527-8378
Link: https://www.kaptest.com/study/locations/lsat/fontana/ca/
If you're looking for an in-person LSAT prep course, your best bet is to study under a reputable company that has carved a niche for itself in the learning sector. By investing in Kaplan's course, you'll be following the same path as thousands of students who have gone on to attend some of the best law schools in the country. With Kaplan, you'll have access to over 80 official LSAT exams with self-proctoring tools. These comprise every official LSAT question ever released. With 180+ hours of live lessons on Kaplan's industry-exclusive LSAT channel in addition to 28 hours of in-class instruction, you'll be enrolling in a wholly comprehensive LSAT course. Kaplan provides all the resources needed to score in a high percentile on the big exam, leaving the rest in the hands of their students.
The Best Law Schools Near Ontario
| | | | |
| --- | --- | --- | --- |
| LAW SCHOOL | LOCATION | WEBSITE | ADMISSIONS EMAIL |
| 1. University of California Los Angeles School of Law | Los Angeles, CA | https://law.ucla.edu/ | admissions@law.ucla.edu |
| 2. University of Southern California — Gould School of Law | Los Angeles, CA | https://gould.usc.edu/ | gipadmissions@law.usc.edu |
| 3. University of California Irvine School of Law | Irvine, CA | https://www.law.uci.edu/ | admissions@law.uci.edu |
| 4. Chapman University — Dale E. Fowler School of Law | Orange, CA | https://www.chapman.edu/law/ | lawadmission@chapman.edu |
| 5. Loyola Law School | Los Angeles, CA | https://www.lls.edu/ | admissions@lls.edu |
Trying to go to the best law school near Ontario? See the best law schools in California.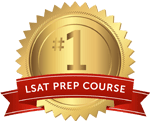 Get the #1-Rated LSAT Prep for free.
Try Risk Free
✓ No card required
✓ 1 minute setup