Oxnard, California is a city with a cultural and commercial influence that goes far beyond what you might expect from this medium-sized city. Notable musicians from all genres, from the Foo Fighter's rocker Dave Grohl to R&B superstar Anderson .Paak started their careers in Oxnard, and its location just sixty miles outside of downtown Los Angeles has made it a transportation and industrial hub. It's even at the center of the increasingly large cannabis cultivation industry, making it an excellent place to work.
If you want to begin working as an attorney in California, you'll want a place at a top law school. Luckily, there are lots of well-respected universities and colleges close to Oxnard. From the Pepperdine University School of Law in Malibu to the University of California at Los Angeles School of Law, these popular institutions are some of the best options available to would-be law students from around the country. If you work in Oxnard as a lawyer, you can expect to command an impressive salary of around $74,000, so making sure you get your place at one of these illustrious institutions is vital.
As you'll already know, the LSAT exam is a key element for anyone aiming to get into a top law school. Heavy weighting is placed on the outcome of this test by all of the best institutions nationwide, so if you're to succeed in your legal career ambitions, you'll need to make sure you achieve the highest possible score in this examination. Since you can only take the test a certain number of times during the course of your entire lifetime, it couldn't be more essential to take the time to do your research well, to study all of the topics that the test covers, and to make sure that you're thoroughly familiar with every subject area.
Of course, you don't have to struggle alone when you're revising the topics on the LSAT. You'll find a multitude of ways to prepare that can help you to do your best. However, not all of those resources are good value for money or give you the same level of preparation. The LSAT prep course is widely regarded as one of the best ways to prepare for the all-important test. However, how can you select from the available options?
There is no shortage of LSAT prep course providers around the Oxnard area. While many are online, others are in-person classes held at prep centers. There are advantages and disadvantages to both of these options, so how can you decide which one is the right one for you?
A lot of people who are ready to choose the right LSAT prep course for them spend a long time reviewing all of the available providers, whether they are in-person or online. They seek out all of the facts and figures to demonstrate the results the providers have achieved and read countless reviews and testimonials.
While this serves a valuable purpose, it's certainly a time consuming, stressful task. It's bad enough if you haven't got anything else to focus on, but if you're working, still in school, or juggling your ongoing family commitments, it's hard to find the time and resources to undertake such an onerous job.
Luckily, we've made it easier than you'd imagine to choose the right LSAT preparation course for you. We've done all the hard work for you so you don't have to. We've done the research, read the testimonials, and checked the figures, so when you read our list of the best local course providers you can be sure that your future career will be in safe hands.
We have very rigorous criteria that we apply to every single LSAT prep course that we review, so you can be sure that all the courses that we've suggested here will fit the bill perfectly. All of the courses have the following features:
They all feature genuine questions from previous years' tests
Video explanations covering all question areas in full
Inbuilt systems of support that allow instructors to rapidly be contacted
Flexible prices that suit every budget requirement
Learning resources and materials that are permanently accessible
A track record of increasing the LSAT scores of its students
Online vs In-Person LSAT Classes
You probably already know that all students learn best in different ways, and therefore you should keep this in mind when you choose the right LSAT prep course for you in Oxnard, CA. Yet, although a hands-on learner may think they should attend an in-person class to fully reap all the benefits of face-to-face instruction, there is more to consider than simply the lesson delivery style.
Firstly, classes that are held in-person take place in several different locations, and while this is convenient for anyone who lives close to the prep center if there's no convenient location near where you live it could be problematic to attend class on a regular basis. This is especially the case if you rely on a bus or public transportation method to access the center, or if you need to drive in very heavy rush-hour traffic.
You'll also need to consider whether the structure of a course that is delivered in-person is flexible enough to suit your needs. An in-person course will require you to attend regularly at specific times. While this suits some students, it isn't always ideal for anyone who has to juggle study, work, or family. As the cost for an in-person course is quite high, it's important to ensure you're getting the best possible value by attending all of the sessions. If regular attendance will cause a problem, you may benefit from learning online instead.
There are many advantages that come with online learning. Flexibility, for a start, is a major benefit since you'll be able to choose a time and place that suits you to take your tests and classes. You also won't need to drive to the prep center, so you'll save time, and as the online courses are cheaper than the in-person ones, you'll even save money!
Another relevant point to consider is that online LSAT preparation courses are designed to prepare students well for the current format of the LSAT test, which is now taken in digital format.
Although there are traditionally some downsides to online learning, course providers have now worked hard to address and resolve these. So, for example, the issue of having no instructor available in-person to address queries has now been resolved by giving learners access to an LSAT prep expert who will rapidly respond to questions.
If you still aren't sure whether an online or in-person LSAT course is the right option for you, check out this article comparing the two choices. You'll find a comparison of both options to help you make your final decision.
| | |
| --- | --- |
| Pros of an Online Course | Pros of an In-Person Course |
| You'll easily be able to fit your coursework around your other daily commitments and lifestyle | Your instruction will be delivered in a face-to-face manner |
| The course materials and practice tests are all available at a time of your choosing | Other students will be around for you to share ideas with and to discuss issues |
| An online LSAT prep course will be cheaper | |
| You can tailor your learning around your specific needs to address areas of weakness | |
| The digital format of online learning fits well with the digital format of the LSAT test itself | |
The Best Online LSAT Prep Courses in Oxnard

LSATMax LSAT Prep Course
Your secret weapon for getting accepted to the law school of your choice, the LSATMax online LSAT prep course from TestMax, is guaranteed to raise your scores. For a reasonable one-time fee, you'll get instant access to a huge arsenal of tools to help you prepare for the exam on your own time. With countless five-star reviews across TrustPilot, Google Play, and the Apple App Store, LSATMax is clearly the best online LSAT course available.
What makes LSATMax the best online prep course for any pre-law student looking to max out their LSAT scores? First, because it's available on both web and mobile, you will be able to access your course materials at any time. Next, unlike many online courses that use practice questions written by so-called experts, LSATMax only uses actual questions that have appeared on the LSAT. Your membership gives you access to up to 9,000 questions.
There are three LSATMax course packages available. All three contain the full LSATMax course catalog with over 100 hours of video from instructors who have all scored in the 99th percentile on the LSAT themselves. You'll also have opportunities to get personalized help from our instructors via real-time chat, message boards and scheduled office hours Q&A sessions. All students can also access their sample questions using LSATMax's digital LSAT simulator for an authentic experience that replicates and gets you ready for the real LSAT.
Course Packages Available:
All LSATMax packages contain the full course catalog and a subscription to LSAT Prep Plus which gets you access to every LSAT practice exam available from the LSAC. You can choose between 3 flexible packages that give you access for the length of time you need to study for the LSAT.
LSATMax 60: This package gives you 60-day access to the full LSATMax course. It is great for students who have a shorter amount of time to study before their exam or who only need to raise their score a few points.
LSATMax 180: This 180 day access package is designed to fit the needs of most students by giving access to the course for longer than the average time spent studying for the exam.
LSATMax 365: This package is the best value for those who have a longer time frame to study for the exam or need to raise their score as much as possible.
No matter which package you choose, TestMax offers 0% financing for up to a full year through Affirm. Remember, the earlier you begin preparing for the LSAT, the higher your scores will be.
Pros:
Get instant access to flexible packages and pricing
Guaranteed to boost your LSAT score or your money back
Interactive instruction with real LSAT experts
Digital LSAT simulator for 100% realistic test experience
---
The Princeton Review LSAT Prep 165+
https://www.princetonreview.com/grad/lsat-honors-course
The only online LSAT Prep course that claims to guarantee a specific score, the Princeton Review has a course called 165+ that promises a score of 165 or higher on your next LSAT test attempt after completing the course. This may seem hard to believe at first, and upon looking into it further, you will find that it only applies to students who have scored higher than 158 on a previous official LSAT test or on the first required practice test. While this can still be useful to improve your scores the second time around, it's nowhere near as impressive as it sounds.
Pros:
Over 80 hours of video instruction by LSAT experts
Online drills with explanations
Cons:
Misleading score guarantee
Very expensive
---

Alpha Score LSAT Prep
One of the few options for basic, affordable LSAT prep, Alpha Score offers a good selection of study materials for a reasonable price. There are over 50 hours of video lessons from instructors, each with at least 5 years of experience teaching LSAT prep courses. There is no live content, but you are able to ask questions to your instructor via messaging on the member's area of the website. Membership to the Alpha Score LSAT prep course lasts for 12 months before you need to renew to keep access.
Pros:
50+ online lessons and tutorials
Reasonably priced
Long-lasting access
Cons:
Only 10 official LSAT-licensed practice tests included
No live instruction is available
---
The Best In-Person LSAT Prep Courses in Oxnard
Have you decided to choose to study an LSAT prep course in Oxnard in person? Then our recommendations are as follows:
TestMasters
Address: UC Santa Barbara, Santa Barbara, CA 93106
Phone Number: +1-800-696-5728
https://www.testmasters.net/Lsat-Prep-Courses/california-santa-barbara
One of the most popular and respected providers of LSAT preparation courses, TestMasters is an excellent choice for anyone who lives close to the Santa Barbara area and who wants to take an in-person course. All of the tutors are highly experienced and achieved highly in the LSAT test themselves, and so are well-positioned to ensure that you achieve your very best score.
Manhattan Review
Address: Los Angeles Teaching Center at the Marriott, 900 West Olympic Boulevard, Los Angeles, CA 90015
Phone Number: +1-800-246-4600
https://www.manhattanreview.com/los-angeles-lsat-prep-courses/
Manhattan Review has been helping prospective law students to prepare effectively for their LSAT test and to get the score that they need for years. Their world-class program ensures that students have the very best foundation on which to build a successful legal career with its combination of vast resources and excellent instructors.
Kaplan Test Prep
Address: UC Santa Barbara, Santa Barbara, CA 93106
Phone Number: +1-800-KAP-TEST
https://www.kaptest.com/study/locations/lsat/oxnard/ca/
Set up an impressive nine decades ago, Kaplan is one of the most respected and popular providers of LSAT test preparation courses. The learning delivered in-person by the instructors is excellent, with every tutor having excelled in the test themselves. The course covers all of the subject areas of the test in great depth, but with a Kaplan money-back guarantee, learners enjoy peace of mind that they will achieve the score that they need to gain their law school place.
The Best Law Schools Near Oxnard
You'll find many good law schools near Oxnard, and here are some of the best law schools in California and the surrounding area.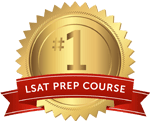 Get the #1-Rated LSAT Prep for free.
Try Risk Free
✓ No card required
✓ 1 minute setup