Boston is one of the oldest cities in the United States. Well-known for the Boston Tea Party, there is a lot of historical heritage dating back to the American Revolution. Even before America became independent, lawyers would travel to Boston to study law as a trade.
Today, Boston is bigger and better than ever. It's the 21st largest city in the country, with a population of almost 800,000 people. While it's smaller than financial hubs like Manhattan, Miami, and Los Angeles, Boston industries continue to grow exponentially.
While the city continues to grow, so does crime and the need for lawyers. It's only safer than 17% of American cities and has a violent crime rate higher than the national average. For aspiring lawyers, the combination of a growing population and a high rate of crime makes for a great place to start practicing law.
In Boston, the median salary for lawyers is $186,960, which is almost double the national average. With top law programs available in Massachusetts, like Harvard Law, the high wages are no coincidence. Boston has been and will continue to be a great place to practice law.
What to Look for in LSAT Tutors
Boston is one of the biggest cities in the country, so it's no surprise that there is an abundance of tutors. Unfortunately, quantity does not equal quality. When looking for the best LSAT tutor in Boston, there are a few attributes to look for.
High LSAT Scores
First and foremost, you want to look at their LSAT scores. The best LSAT tutors have scores within the 99th percentile, better than 170, and have a lot of experience with the exam. If a tutor has high scores listed for other standardized tests, that's a good sign too.
The LSAT has a lot of scoring options. The score ranges between 100 and 180, with the top 90% of students scoring 167-180. While a 150 will get you into law school, you'll need a 160 or higher to get into the best schools. For this reason, any tutor you work with should have a high score, or they won't be able to boost yours.
Scheduling
Everyone has a different schedule. There is a lot for an aspiring lawyer to do before applying to schools, which makes it difficult for students to find additional time to study. For students that work full-time or part-time, finding a tutor with flexible availability is essential. For flexibility, online tutors are best.
While some students need flexibility, others need a strict study routine. In-person tutors can make that possible by giving students exact times and a location to meet each week.
Tutoring Experience
The LSAT is one of the most important exams you need to take for admission to law school. This creates a lot of stress, anxiety, and a sense of panic in many students. For this reason, choosing a tutor that's been doing it for years is ideal.
Experienced tutors can observe your studying plan, make necessary changes, and reduce anxiety. So, look for tutors with at least fifty hours under their belt or prior teaching experience. Professors are a bonus.
Online vs. In-Person LSAT Tutors
Boston is home to many in-person and online tutors. While qualifications, credentials, and experience are essential, the first step to finding the best LSAT tutor in Boston is to determine whether you need in-person or online tutoring. While both approaches work, there are some things to consider before deciding.
In-Person Tutors
We'll start by going over in-person tutors. In-person tutors are great at building relationships with students and creating a school-like atmosphere. There are even in-person tutors that run LSAT prep courses, which is a bonus.
In-person tutors also help students stay focused by providing a rigid schedule. While strict schedules can be a hassle for some students, they're a blessing for others. Being forced to adhere to a plan can get students in the mindset needed to prepare for the LSAT.
Online Tutors
Many people scoff at the idea of online tutors. In the past, they lacked reliability and credibility. That was the past. Now, online tutors can be just as good as in-person tutors, and they're more affordable. Without a commute, students can save time and money with online tutors.
Online tutors offer a relaxed approach to tutoring. Many private tutors and services allow students to customize their schedules, making it simple to get study time in. While face-to-face presence is a concern among students, online tutors can connect with students on the phone or during a video call.
| | | |
| --- | --- | --- |
| | Online Tutors | In-person Tutors |
| Flexible schedule | ✔ | ✘ |
| No commute | ✔ | ✘ |
| Cost-effective | ✔ | ✘ |
| Face-to-face interaction | ✘ | ✔ |
| Peer support | ✘ | ✔ |
The Best LSAT Tutors in Boston, Massachusetts
Once you know what you need from a tutor, finding the right LSAT tutor is simple. To make your search easier, we've compiled a list of the best LSAT tutors in Boston for you.

LSATMax Tutors
LSATMax is an online tutoring service that offers high-quality and well-educated tutors for a fair price. All LSATMax tutors have passed the LSAT in the 99th percentile, above 170, and have helped hundreds of students reach their desired score.
LSATMax tutors focus on students first and material second. By building relationships with students, LSATMax can reduce pre-exam anxiety to deliver study material effectively. While the material is essential, LSATMax understands that getting through to students is the best study plan.
Furthermore, LSATMax offers flexibility. Students don't need to move their schedules around because LSATMax tutors have excellent availability. Tutors are from across the country, so time zones aren't an issue.
Cost: Depends on Hours ($133/Hour for the Least Expensive Package)
Location: Online Only (Video or Phone Conference)
Financing: Yes (Via Affirm)
Qualifications: 99th percentile on the LSAT
Link: https://testmaxprep.com/lsat/tutoring
---
Eleanora
Eleanora is a well-known tutor in the Boston area. She has over 100 hours of tutoring experience, 24 hours on the LSAT alone, and loves to help students succeed on standardized tests. Eleanora also has an impressive background in law. She passed the bar exam in three different states, practiced law for years, and became a professional legal writer.
While Eleanora has a lot of law experience, she's been a certified teacher for over a decade. She taught math and science, boosting her knowledge and ability to tutor logic-oriented questions. Her methods are demanding, but she's worth the effort.
Cost: $50/Hour
Location: Winthrop Boston, MA 02128
Financing: No
Qualifications: Passed the LSAT, 3 Bar Exams, and Received a J.D. from the University of Miami School of Law
Link: https://www.wyzant.com/Tutors/MA/Boston/7686886?ol=false
---
Anthony
Anthony is a well-rounded tutor that can help with any standardized test. He's scored high on the SAT, ACT, and a respectable 170 on the LSAT. Anthony is also passionate about giving students the tools they need to succeed and pass the exam.
Anthony is an excellent fit for students that need help with the logic games portion of the exam. His background in math and science proves useful and provides students with the knowledge and skills required to understand formal or informal logic. While he is young, his passion for teaching has helped dozens of students reach their desired scores.
Cost: TBD by Varsity Tutors
Location: Boston, Online
Qualifications: Scored 170 on the LSAT
Financing: No
Link: https://www.varsitytutors.com/tutors/878071504
---
Jacob
Jacob knows and understands the LSAT like the back of his hand. Scoring in the 99.6th percentile, he achieved one of the highest scores possible. This was on the 2018 exam, which means he understands how new LSAT exams look. Compared to older tutors, this is what sets him apart.
Jacob is also passionate about the exam. During his studies, he enjoyed mastering the exam, and now he shares his passion with his students. While he has less experience than other tutors, the energy he brings to the table makes up for it.
Cost: $100/Hour In-Person and Online
Location: Cambridge, Online
Financing: No
Qualifications: Scored 175 on the LSAT
Link: https://www.wyzant.com/Tutors/MA/Cambridge/9709495?ol=false
---
Trevor
Trevor has been tutoring for a long time and began his career after graduating from Princeton University. He started in Singapore but transitioned back to the United States a few years ago. In 2018 he scored a 175 on the LSAT and began his tutoring company.
Trevor's tutoring services offer a lot of support. Students can email him questions as often as they like, and his schedule is flexible. Trevor also provides students with a self-study plan, practice questions, and structured tutoring sessions. He also makes each session feel personal.
Cost: TBD by Trever, Depends on the Hours
Location: Online Only
Qualifications: Scored 175 on the LSAT
Financing: No
Link: https://www.trevorkleetutor.com/boston-lsat-prep-and-diagnostic-test/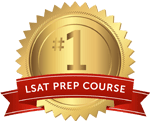 Get the #1-Rated LSAT Prep for free.
Try Risk Free
✓ No card required
✓ 1 minute setup