Loyola Law School Overview
Established in 1920, Loyola Law School is the legal education arm of Loyola Marymount University. Its campus is located in downtown Los Angeles, a media and financial hub only minutes away from Silicon Beach.
Loyola Law School is known for a robust public interest law, trial advocacy, and tax law programs. Many judges of the Superior Court of California, Los Angeles County, earned degrees from the school. Its alumni have also dominated the 2021 Southern California Super Lawyers list, including one in the Top 10, eight among the Top 50 women, and nineteen in the Top 100.
The Jesuit law school's programs reflect its commitment to high-quality education to help students succeed in the real world. JD applicants can study fulltime under the JD Day Program or enroll part-time under the JD Evening Program.
There is also a joint JD-Master of Business Administration (JD/MBA) track or a three-year Joint J.D./Tax LL.M program available.
Loyola Law School offers students numerous options to hone their lawyering skills and get hands-on experience while providing much-needed legal services within the community. Students participate in field placements, as well as externships. They also work in one of more than twenty branches under the Loyola Social Justice Law Clinic.
The law school remains committed to providing equal opportunity to applicants from different backgrounds. It ranks No. 7 in terms of JDs awarded to minority students. Its JD evening program enables those who can't study fulltime to complete law degrees while fulfilling work, family, or other responsibilities.
On top of these, the law school offers full and partial merit scholarships, granting students the means to cover the cost of their studies.
Loyola Law School has over 70 professors and more than 60 part-time faculty members, each with a broad range of specializations. Among the prestigious educators are two former U.S. Supreme Court Clerks, federal prosecutors, and alumni from reputable law firms.
There are 18,000 alumni spread across the U.S. and in more than 35 other countries. Over 800 of these graduates are law firm partners, and many hold key positions in government, business, and the entertainment industry.
Among the notable alumni are:
Gloria Allred, women's rights attorney and recipient of the President's Award for Outstanding Volunteerism
Lynn Compton, former California Court of Appeals judge, police officer, and decorated war veteran
Gary Knell, president and CEO of National Geographic Partners, a joint venture between the National Geographic Society and the Walt Disney Company
Johnnie Cochran, trial lawyer and civil rights activist who was named Criminal Trial Lawyer of the Year in 1977 by the L.A. Criminal Courts Bar Association
Loyola Law School Rankings
Each year, thousands of aspiring lawyers submit applications to the top law schools around the country. Aside from the prestige, graduating from a high-ranking legal university increases the chances of joining principal law firms, securing federal clerkships, or benefiting from higher starting salaries.
Other students combine law school rankings with priority career considerations. Location is especially important for students who want to finish law school without leaving their jobs or relocating their families. Enrolling in a school near home can lower the housing and living expenses while completing the grueling JD degree.
Aspiring students also compare schools' strengths or rankings on specific specializations. It is wise to consider how well the school prepares students to handle real-world cases, especially in a chosen field of expertise.
Other applicants look for law schools with programs that fit their circumstances. If they can't afford it or don't wish to study fulltime, they might look for institutions with part-time or online JD programs.
Loyola Law School ranks 62nd in the U.S. News and World Report's 2021 list of the best law schools. It overtook high-ranking law schools in other categories, placing 5th in Trial Advocacy and 11th in Tax Law. It also ranked 9th among law schools offering part-time programs.
The law school received an A-rating from the National Jurist in 2019 for being among the most diverse institutions, and an A- in 2018 for Practical Training.
Loyola Law School Admissions
What Is the Loyola Law School's Acceptance Rate?
Different factors affect a law school's acceptance rate, including the school's prestige, the types of degrees it offers, and the number of applications it receives in a given school year.
High-ranking law schools generally have lower acceptance rates since there is stiff competition. For example, most of the T14 law schools maintain acceptance rates below 30%. The Top 3 schools also had the lowest percentage with Yale with only 9.72%, Harvard at 17.88%, and Stanford Law at 11.26%.
In contrast, the Loyola Law School gave offers to 42.27% (1,533) of its 3,627 applicants. The figure is higher than the T14's, but far below other institutions that presented offers to over 60% of applicants.
In terms of competitiveness among admissions, The Princeton Review gave Loyola Law Schools a high (90) admissions selectivity rating. The rating take account of median LSAT scores and GPAs, and the percentages of accepted applicants who eventually enroll in the school.
Applicants accepted into the Loyola Law School have a median LSAT score of 159, with the 75th percentile scoring 161 (and those in the 25th percentile getting 156). The median undergraduate GPA is 3.51, with the 75th percentile achieving a GPA of 3.65, and the 25th percentile with 3.28.
In comparison, the students in the T14 schools have average LSAT scores of between 167 and 173, and undergraduate GPAs of 3.76 to 3.93.
Accepted Loyola Law School students' LSAT and GPA scores are not as steep as those of students in the T14, but it is above average. Aspiring students must aim for higher GPA and LSAT scores to increase the chances of getting into the Loyola Law School.
Below is more information on the law school's acceptance rates and the entering class profiles, GPA, and LSAT scores.
| | | | |
| --- | --- | --- | --- |
| | Applications | Offers | Matriculated |
| Class of 2023 | 3627 | 1533 (42.27%) | 268 (7.4%) |
| | 25% | Median | 75% |
| GPA | 3.28 | 3.51 | 3.65 |
| LSAT | 156 | 159 | 161 |
Loyola Law School LSAT Percentiles
| | |
| --- | --- |
| 75th percentile | 161 |
| 50th percentile | 159 |
| 25th percentile | 156 |
"Want to get into Loyola Law School? Sign up for LSATMax"
2023 Entering Class Profile
| | |
| --- | --- |
| Number of Students | 982 |
| LSAT Score | 159 |
| Undergraduate GPA | 3.51 |
| % Women | 54% |
| % Students of Color | 4.3% |
What Is the Tuition for Loyola Law School?
| | | |
| --- | --- | --- |
| | In-State Resident | Non-Resident |
| Fulltime | $59,990 | $59,990 |
| Part-time | $40,090 | $40,090 |
What Are the Living Expenses at Loyola Law School?
| | |
| --- | --- |
| On-Campus | N/A |
| Off-Campus | $30,276 |
What Are the Housing Options at the Loyola Law School?
| | |
| --- | --- |
| On-Campus | No |
| Off-Campus | Yes |
Bar Passage Rates at Loyola Law School
| | |
| --- | --- |
| Reporting | 100% |
| First Time Takers | 372 |
| Loyola Law School Average | 81.7% |
| California Average | 66.1% |
| National Average | 79.64% |
Application Deadlines
When will the Loyola Law School application materials be available?
The law school's application materials can be accessed anytime through the Law School Admission Council's (LSAC) website.
When does Loyola Law School begin accepting applications?
Loyola accepts applications year-round. Infomration about the application can be found on the law school's website.
How are applications to the Loyola Law School submitted?
Interested students may submit their JD electronic application through the LSAC, including requirements such as a transcript, recommendation letters, and personal statements.
Does the Loyola Law School have an "early admission" or an "early decision" process?
The law school has an early decision program for students who have the school as their top choice. Students will need to take the LSAT by November to be able to meet the December application deadline.
Successful applicants are required to withdraw their applications from other law schools and refrain from submitting new paperwork. They must also signify their intent to register with the law school and pay the seat deposit.
How much is the application fee and when is the deadline?
Application Fee
$0
Early Decision Deadline
12/2
Regular Decision Deadline
JD Day Program: 2/17

JD Evening Program: 4/30
Does the Loyola Law School grant interviews?
No. The admission process does not include interviews.
Employment After Loyola Law School
| | |
| --- | --- |
| Median Salary Private Sector | $80,000 |
| Median Salary Public Sector | $64,500 |
A few months after graduation, Loyola Law School graduates secure positions in law firms, businesses, government, and public interest organizations in California, as well as other states.
Most (87.54%) graduates were employed less than a year after completing their JD degree. Many of these posts required bar passage, or a JD was considered an advantage. Almost all employed 2021 graduates (96.8%) found work in California, with a few pursuing careers in New York and Texas.
Among those who found work, more than half (66.55%) were in law firms, with 19.57% joining law offices with over 100 attorneys while 2.1% started a solo practice. Other graduates secured positions in businesses (14.59%), government (9.6%), public interest organizations (4.98%), and state or federal clerkships (3.56%).
Graduates working in the private sector have a median starting salary of $80,000, significantly higher than the median salary of those who joined public service ($64,500).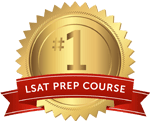 Get the #1-Rated LSAT Prep for free.
Try Risk Free
✓ No card required
✓ 1 minute setup