With a GDP of $62,000 per capita, Cleveland brings the best of what a robust coastal city has to offer, without the high price tag. Cleveland's average cost of living index is 76.26, making it 23.88% lower than New York and pushing it just 1% above the national average. However, the city is on the rise, thanks to a few key industries: healthcare, advanced manufacturing, aerospace, med-tech, biotech, and law.
Since law is one of Cleveland's main industries, the median salary for attorneys here is pretty attractive: $98,680 as of July 2022, to be exact. This number is far beyond Cleveland's median income of $26,179, making the city highly affordable for attorneys—especially those who are just starting out. Still, an average violent crime rate of 72.5 makes it one of the more dangerous cities in America to live in, giving lawyers plenty to keep themselves busy with.
Aspiring attorneys, however, will be delighted to know that Cleveland is home to a number of well-reputed law schools. Both CWRU's Law School and the Cleveland-Marshall College of Law are among some of the best in the entire country. Because of this, they're both pretty competitive to get into: the acceptance rate for the former is 50.3%, while the acceptance rate for the latter isn't much higher at 52.6%.
For these reasons, you'll need to ace your Law School Admissions Test (LSAT) if you hope to get into a good law school. The highest score you can receive on the LSAT is 180, but most law schools won't accept a score under 155. Some schools, like CWRU's School of Law, have an average LSAT score slightly above the national average (it's 159, for inquiring minds).
Of course, one of the best ways to ensure your LSAT success is to work closely with an accredited tutor. If you're curious about some of the best LSAT tutors in Cleveland, keep reading.
What to Look for When Choosing an LSAT Tutor
If you're serious about getting a high score on your LSAT, you won't pick just any tutor. You have to take your time doing your research so that you choose a tutor who has the right credentials and experience, but also one who will cater to your specific needs. Here are a few things to keep in mind when shopping around for an LSAT tutor.
Tutoring Experience
As well-meaning as rookie tutors can be, they simply haven't had enough time to build up a client base who can vouch for their tutoring abilities. Even though it's relatively hard to gauge how experienced a tutor is, the general rule is any LSAT tutor who's really worth their salt will have at least 400-500 hours of tutoring experience already under their belt.
Education
As mentioned above, the best LSAT tutors don't always have an educational background in law. Plenty of tutors have backgrounds in completely unrelated fields but are still able to bring something worthwhile to their tutoring sessions with clients. Even so, there's no denying that certain fields are more preferable.
The most logical background is law, of course. Working with a tutor who has both successfully taken the LSAT and graduated from law school will be able to offer insights into your potential future as a law student that tutors from other backgrounds can't.
However, competent tutors can come from a wide swath of educational backgrounds, such as mathematics, the humanities, and even the natural sciences. Ultimately, the sign of a good tutor is not necessarily the breadth of knowledge they have, but how well they are able to communicate it to you.
Scheduling
What good is a tutor if you can't meet with them often? Full-time workers should look for tutors with relatively flexible schedules, while those with more procrastinating tendencies should find a stricter tutor who will provide structure and hold them accountable both during and after study sessions.
Results
Of course, your results matter, but what about the tutors'? Most law schools won't accept an LSAT score below 155, so try to find a tutor who scored in the top 10% (i.e., 170-180). The higher the tutor's LSAT score is, the more you can trust that they have mastered the material. In general, tutors who have both the experience and an LSAT score over 160 will likely get you where you need to go.
Online vs. In-Person LSAT Tutors
You can meet with your LSAT tutor either online or in person, and both have their unique advantages and disadvantages. However, depending on your learning style, you may need to opt for one over the other. Now let's talk a little bit about the pros and cons of each.
In-Person Tutors
Information retention is typically quicker when studying with a tutor in person, and the peer-to-peer interaction also allows you to ask and answer questions very organically. However, it does have its flaws.
For one, transportation may be an issue if you lack your own means of getting to your study session. Two, and what may be the deciding factor for most people, is the fact that in-person tutoring is often costlier than online tutoring, since you have to take transportation costs into account.
Online Tutors
For law school applicants who frequently find themselves on the go, online tutoring could be the perfect solution. You can take a video call from anywhere that has a decent internet connection and won't have to worry about how you'll get there. Scheduling and canceling sessions is also much easier since you won't have to arrange a common meeting place; everything is done from the palm of your hand.
Moreover, online tutoring is often cheaper than in-person tutoring, which makes it a viable option for those with tighter budgets.
But something that is missing from all forms of online learning these days is a lack of accountability and consistency. You're more likely to stay on task if you have someone physically in the room with you rather than behind a screen. The flexibility of online tutoring may also be a double-edged sword in that you can easily fall behind with your work.
| | | |
| --- | --- | --- |
| | Online Tutors | In-person Tutors |
| Flexible scheduling | ✔ | ✘ |
| Can be done from home | ✔ | ✘ |
| Cost-effective | ✔ | ✘ |
| Face-to-face interaction | ✘ | ✔ |
| Peer support | ✘ | ✔ |
The Best LSAT Tutors in Cleveland, Ohio
Cleveland is the biggest city in Ohio, with a metropolitan area population of over two million. Given that law is one of the city's biggest industries, you're highly likely to find a slew of reputable LSAT tutors. Still, though, it may be difficult to choose one that's right for you, which is why we've already done the work for you.

LSATMax Tutors
If you're serious about boosting your LSAT score, then you can't go wrong with LSATMax. LSATMax offers online tutoring, prep courses, and mock exams to prepare you for the big day. You can also use their mobile app to change tutors if needed, as well as ask any questions you may have.
LSATMax understands the pressure aspiring law students are under, so they want to provide them with as much flexibility as possible, meaning sessions are arranged around the students' schedules and not the tutors'. All of LSATMax's tutors have received LSAT scores in the 99th percentile, and they can help you with every section of the exam.
Cost: Depends on hours ($133/hour cheapest package)
Location: Online only (video or phone conference)
Financing: Yes (via Affirm)
Qualifications: 99th percentile on the LSAT
Link: https://testmaxprep.com/lsat/tutoring
Wayne P.
Wayne is a Cleveland-based LSAT tutor with a Juris Doctor degree from Wayne State University and a bachelor's degree in Law Enforcement (minor in Political Science) from Eastern Kentucky University. He's also licensed to practice law in both Florida and Ohio.
Since he's been teaching law since 1979, you can rest assured that Wayne has the legal know-how and critical thinking skills that are necessary for acing the LSAT. His legal areas of expertise include family law, contract law, constitutional law, criminal law, property law, tort law, intellectual property law, civil procedure, legal research, and legal writing. If you want a tutor who seriously knows his stuff when it comes to the law, you can't go wrong with Wayne.
Cost: Inquire for prices
Location: In-person, Cleveland, OH
Financing: No
Qualifications: J.D., Wayne State University; B.A. in Law Enforcement and Political Science, Eastern Kentucky University
Link: https://cleveland.universitytutor.com/tutors/553119
Amber
An education major in college, Amber is a certified LSAT tutor who is committed to tailoring her material and teaching style to each student. She has worked with students of all ages and needs and believes that the best results come from tapping into each student's individual strengths.
She received her bachelor's degree in Elementary Education from the University of Pittsburgh and a Master's degree in Reading and Math Education from Walden University. What's more, she's currently working on her doctorate in Education with a specialization in Curriculum, Instruction, and Assessment.
Cost: Inquire for prices
Location: In-person or online
Financing: No
Qualifications: B.A. in Elementary Education, University of Pittsburgh; M.A. in Reading and Math Education, Walden University; currently pursuing Ph.D. in Education with a specialization in Curriculum, Instruction, and Assessment
Link: https://www.varsitytutors.com/tutors/878045772
Irene J.
Irene J. has an impressive resume of certifications and two undergraduate degrees in Education and Business Management. After receiving her master's degree in Management in 2006, she went on to receive her doctorate degree in Education and has been prepping students for the LSAT, GMAT, ASVAB, CLAST, SAT, and ACT ever since. She's currently a full-time high school teacher for the Cleveland Metropolitan School District, where she has over nine years of experience.
What makes Irene such a great tutor is her versatility; with her range of experience in myriad subjects, she is able to individualize her teaching style according to each student.
Cost: $41.00/hour
Location: In-person or online
Financing: No
Qualifications: B.S. in Business Management, St. Paul College of Manila; B.S. in Education, National Teachers College; M.A. in Management, Technological University of the Philippines; Ph.D. in Education, Technological University of the Philippines
Link: https://www.tutorselect.com/132493
The LSAT Nerds
The LSAT Nerds are exactly that: a group of former LSAT takers themselves who all scored upwards of 170 or a perfect 180. Not only can you rest assured that you're receiving top-of-the-line training from people who have aced the exam themselves, but their educational backgrounds range widely between the natural sciences, humanities, and law itself.
The diversity of tutors means you'll be able to find one that caters to your specific learning needs. Moreover, you'll have access to 70 real, past LSAT exams. You'll also be privy to a library of online materials that has the most up-to-date information on different portions of the exam, such as formal logic for the logical reasoning portion and reading composition strategies for the writing portion.
Cost: $180/90-minute Session
Location: Online only (video or phone conference)
Financing: LSAT Nerds Scholarship Fund
Qualifications: All tutors have received LSAT scores of 170 or higher
Link: https://www.thelsatnerds.com/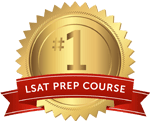 Get the #1-Rated LSAT Prep for free.
Try Risk Free
✓ No card required
✓ 1 minute setup