Between its rich history, zesty Cajun cuisine, and renowned Mardi Gras celebrations, it's not hard to see why New Orleans is still one of the biggest tourist destinations in the United States.
Even after the devastating losses of 2005's Hurricane Katrina, "The Big Easy" is still holding strong with a population of 390,114. Unsurprisingly, New Orleanians pride themselves on their tenacity and commitment to rebuilding themselves, and these ambitions extend to the legal profession as well.
Those hoping to attend law school in New Orleans have a couple of great options to choose from. The city is home to two reputable law schools: Loyola University New Orleans College of Law and Tulane University School of Law. With acceptance rates of 59.6% and 53.4%, respectively, law school applicants have a good chance of starting their journeys here.
What's more, New Orleans isn't a bad city to plant one's professional roots in, either. The average salary for an attorney in this city is $96,083, which is certainly nothing to sneeze at.
Of course, anyone who's considering going to law school in the United States has invariably heard of the Law School Admissions Test (LSAT), on which a score of 155 (out of the maximum 180) is required to get into most law schools. A great way to prepare for the exam is to hire an experienced LSAT tutor. Read on to learn more about the best LSAT tutors in New Orleans, Louisiana.
What to Look for When Choosing an LSAT Tutor
You'll need to do some in-depth research before you go hiring the first tutor you like. Just as your own learning needs differ from the next student's, so does every tutor's teaching abilities and areas of expertise. For these reasons, we're going to talk a little more about what you should look for in an LSAT tutor.
Educational Background
Teachers and tutors alike come from a myriad of educational backgrounds that ultimately impact how they relate to and interact with their students. Naturally, tutors from educational backgrounds similar to their students are much more likely to engage them.
When it comes to an exam as specialized as the LSAT, though, it may be advantageous to hire a tutor who's taken it themselves.
But while there's no denying that current law students or practicing attorneys might be the best choices, don't write a tutor off just because they've never studied law before. You might be surprised how much a tutor from a different educational background can help you. For example, a tutor with a background in English might be able to help you boost your scores on the writing portion of the exam.
Tutoring Experience
Rookie tutors may mean well, but their lack of teaching experience is something to be wary of—especially when studying for an exam like the LSAT. This is why we recommend looking for tutors with at least 400-500 tutoring hours already under their belts.
Tutors with backgrounds in education may also be able to identify your strengths and weaknesses as a student more quickly. This can prove especially useful when trying to brush up on certain portions of the LSAT, such as logical reasoning.
Scheduling
You'll need to review your own weekly obligations before scheduling any sessions, but the good news is that tutors typically schedule sessions around their students' availability and not vice versa.
What's more, different types of students need different types of tutors. Go-getter types who are constantly shuttling between one event and the next will need a tutor who is able to schedule, cancel, and reschedule sessions at the last minute. Students who tend to procrastinate, on the other hand, will need a tutor who provides structure and keeps them on-task.
Results
The general rule is you should only hire a tutor who can show successful results from students they've previously worked with. If you're opting for a tutor who's taken the LSAT themselves, look for tutors who boast scores in the top 10% (i.e., 170-180). The higher the score, the more confidently you can assume that this tutor not only knows their stuff but will be capable of helping you ace it, too.
Online vs. In-Person LSAT Tutors
Both online and in-person tutoring offer unique advantages and disadvantages. However, you may need to choose one over the other depending on your personal learning style and your state's current social distancing protocol. Now let's talk a little bit about the pros and cons of both.
In-Person Tutors
There's a reason some people still prefer in-person tutoring, even in this new era of remote learning: it works. Being around multiple students can also help stimulate engaging classroom discussions, which could help you grasp the material more easily.
However, it's not a great choice for those who lack a reliable means of transportation, and then there's the cost associated with this travel, too. Since you'll be meeting in person, you'll have to coordinate a time and meeting place in advance. You might also incur extra fees if you're late to your session.
Online Tutors
The freedom and flexibility that online learning offers are nearly unparalleled and both educators and learning institutions across the world have taken notice.
In the case of the LSAT, online tutoring is excellent for those on the go. Not only are you unlikely to rack up late or cancellation fees for online sessions, but you can easily coordinate with your tutor if a date ends up not working out for you.
However, this tutoring style doesn't offer peer support and if you'd prefer to learn in a group, you may struggle to stay committed. Still, you're not left at it alone with online tutoring; your tutor is only ever a couple of button presses away.
| | | |
| --- | --- | --- |
| | Online Tutors | In-person Tutors |
| Flexible scheduling | ✔ | ✘ |
| Can be done from home | ✔ | ✘ |
| Cost-effective | ✔ | ✘ |
| Face-to-face interaction | ✘ | ✔ |
| Peer support | ✘ | ✔ |
The Best LSAT Tutors in New Orleans, Louisiana
Just because New Orleans is called "The Big Easy," that doesn't mean its law schools are easy to get into; you'll still have to study hard to get a good score on the LSAT. However, you can rest assured that there are a number of great LSAT tutors available in the city.

LSATMax Tutors
Aspiring law students with unpredictable schedules will love the flexibility of LSATMax Tutors. Tutors schedule sessions around the student's availability, and students can change tutors as needed on the user-friendly mobile app.
This online-based program offers prep courses and mock exams based on past, real LSAT exams, and all tutors have scored within the 99th Percentile of the LSAT. This means you'll be in good hands no matter what portion of the exam you're hoping to study for.
Since it's an online-based company, the tutors and curriculum developers are always looking for new ways to improve their online studying methods, too.
Cost: Depends on hours ($133/hour cheapest package)
Location: Online only (video or phone conference)
Financing: Yes (via Affirm)
Qualifications: 99th percentile on the LSAT
Link: https://testmaxprep.com/lsat/tutoring
Norman L.
Norman scored in the 99th percentile on the LSAT himself—172, to be exact. Additionally, he has far more than the standard 400-500 hours of tutoring experience, as he's been a professional LSAT tutor for over 13 years now.
He's also one of the more diligent tutors you'll come across and offers his students 75 hours' worth of video instruction, along with exercise sets that contain thousands of prep questions. The best part about it all? He'll only charge you for the sessions and not for his incredibly useful, self-prepared materials.
Cost: Inquire for prices
Location: Up to one hour away from New Orleans, LA
Financing: No
Qualifications: Professional LSAT tutor for more than 13 years; scored in the 99th percentile (172) on the LSAT
Link: https://neworleans.universitytutor.com/tutors/525128
William M.
With a bachelor's degree from Harvard and a J.D. from UC Berkeley School of Law, you can rest assured that William will help you ace the LSAT. He currently works as an environmental lawyer in New Orleans and tutors on the side.
William's main goal is to see if his students can use their own words to explain the material back to him. Since he also has experience tutoring at various schools across the city, he'll be able to quickly zero in on your academic strengths and weaknesses.
Cost: Inquire for prices
Location: Up to 30 minutes away from New Orleans, LA
Financing: No
Qualifications: B.A. Biology, Harvard University; J.D., UC Berkeley School of Law
Link: https://neworleans.universitytutor.com/tutors/497650
Kyle C.
Kyle is a Tulane University School of Law graduate himself and a veteran LSAT instructor. Nowadays, he's an attorney who teaches LSAT prep courses at Loyola University.
Not only can Kyle help you study for each portion of the exam, but he can customize a study plan for you. His undergraduate concentration in philosophy may also help while preparing you for the logical reasoning section too.
Cost: Inquire for prices
Location: Up to 30 minutes away from New Orleans, LA
Financing: No
Qualifications: B.A. Philosophy, UCLA; J.D., Tulane University School of Law
Link: https://neworleans.universitytutor.com/tutors/1007658
The LSAT Nerds
Like LSATMax Tutors, The LSAT Nerds also boast an impressive roster of tutors who scored a 170 or higher on the LSAT themselves. Better yet, their tutors' educational backgrounds vary widely, so you'll have plenty of options to choose from when it comes to finding a tutor who can meet your specific learning needs.
With an extensive online library offering thousands of different exam resources, you can also practice for the exam itself by browsing 70 past, real LSAT exams.
Cost: $180/90-minute session
Location: Online only (video or phone conference)
Financing: LSAT Nerds Scholarship Fund
Qualifications: All tutors have received LSAT scores of 170 or higher
Link: https://www.thelsatnerds.com/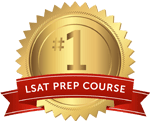 Get the #1-Rated LSAT Prep for free.
Try Risk Free
✓ No card required
✓ 1 minute setup