Bakersfield, California lies in the heart of the San Joaquin Valley, where it's home to 384,145 people. Originally founded in 1869 by Thomas Baker, it was once a hub for livestock, grain, and alfalfa production. Since then, it's earned the nickname of "Nashville West," as it's home to some of the United States' most famous country stars, most notably Buck Owens and Merle Haggard.
However, it's a mixed bag when it comes to crime in Bakersfield. Even though only 1 in 200 people are at risk of becoming a victim of a violent crime here, the risk of becoming a victim of property crime is a startling 1 in 23. In other words, law professionals will find no shortage of work here.
Of course, you can't just wake up and start trying cases; you have to go to law school to do that. Fortunately, Kern County College of Law is a local law school accredited by the Committee of Bar Examiners of the State Bar of California, which means you can earn your J.D. right in Bakersfield.
However, you won't hear much about law school without hearing about the Law School Admissions Test (LSAT), too. The highest score you can get is 180, and most law schools won't accept a score below 155. This means that if you're serious about getting accepted, you'll need to ace the exam. One of the best ways you can prepare for the LSAT is by hiring an experienced LSAT tutor. Read on to learn more about the best LSAT tutors in Bakersfield, California.
What to Look for When Choosing an LSAT Tutor
Just as each student has their own unique learning needs, tutors also come from different educational backgrounds, which inform their teaching styles. But not every tutor is going to be a great fit for you, so let's talk about some things to keep in mind while researching LSAT tutors.
Educational Background
If you think a currently practicing attorney or a tutor with a background in law will be some of the best choices for LSAT tutors, you're not wrong. Not only have they taken the LSAT themselves, but they also understand the mindset you'll need to develop to find success as a lawyer.
But don't immediately write off tutors who lack an educational background in law. You may be surprised how some tutors' areas of expertise come in handy as you prepare. For example, a tutor with an educational background in philosophy may be able to help you sharpen your logic skills for the reasoning portion of the exam.
Tutoring Experience
It's also wise to work with an experienced tutor. Although novice tutors may have good intentions, you'll likely run into some stumbling blocks with them as they develop their own teaching style. This may be okay in some scenarios, but it likely won't cut it when preparing for an important standardized test like the LSAT.
Look for a tutor who has at least 400-500 hours of tutoring experience under their belt already. This is a good sign that they know what they're doing and will be able to quickly identify your academic strengths and weaknesses.
Results
Ideally, you want to choose a tutor who's aced the LSAT themselves- look for scores somewhere in the top 10%. The higher their score is, the more you'll know you're working with a tutor who knows what it takes to pass with flying colors.
We're not just talking about a tutor's own LSAT results, either; their students' results are just as important. A good tutor will be able to showcase a number of student success stories to prove they've got what it takes to help you, too.
Scheduling
If you're like most law school applicants, you're swamped on a daily basis. Thankfully, most tutors understand how important flexibility is to their students, and they'll usually do their best to accommodate them.
This is why it's a good idea to review your own schedule before hiring a tutor. Tutors have their own lives, too. You may discover that a tutor's schedule simply doesn't mesh with yours, in which case you'll have to continue your search.
Online vs. In-Person LSAT Tutors
Both online and in-person forms of tutoring have their unique benefits and drawbacks. You may discover that one style suits your individual learning needs better. Now let's talk a little bit about the advantages and disadvantages of both.
In-Person Tutors
In-person tutoring is great for students who need a bit more structure and hands-on guidance in their study sessions. Not only are you able to ask and answer questions quickly, but face-to-face interaction facilitates information absorption and retention.
Some students opt to split the cost of a tutor for a session, which more often than not stimulates engaging classroom discussions.
However, one disadvantage to keep in mind is the commute time and distance. If you live in a busy area and/or lack a reliable means of transportation, in-person tutoring may create more trouble for you than it's worth.
Online Tutors
Students and tutors alike love online tutoring for the flexibility and convenience it offers. Most online tutors schedule sessions around their students' obligations, too, so you'll never have to worry about reworking your schedule around your tutor's availability.
You also don't need to worry about commute times or transportation costs, which typically makes online tutoring more cost-effective.
However, this type of tutoring is more suited to students with strong academic self-discipline. Without a teacher physically present in the room, it may be hard for some students to stay on task and keep on top of their assignments.
| | | |
| --- | --- | --- |
| | Online Tutors | In-person Tutors |
| Flexible scheduling | ✔ | ✘ |
| Can be done from home | ✔ | ✘ |
| Cost-effective | ✔ | ✘ |
| Face-to-face interaction | ✘ | ✔ |
| Peer support | ✘ | ✔ |
The Best LSAT Tutors in Bakersfield, California
The best time to start studying for the LSAT is now. You'll have to work hard to ace the exam, so why not work with the best? Here we have a list of some of the top LSAT tutors in Bakersfield, California.

---
LSATMax Tutors
For busy law school applicants with unpredictable schedules, LSATMax Tutors is the perfect study resource. The team's tutors go through a rigorous screening process, and all of them have scored within the 99th percentile on the LSAT themselves. If flexibility is a concern, fear not; tutors schedule sessions according to your availability, and you can easily switch tutors on the user-friendly mobile app.
You can also practice for the exam by studying 70 past, real LSAT exams. Better yet, the tutors and curriculum developers are always looking for new ways to improve and expand upon this material, so you know you'll be working with a team that's committed to your success.
Cost: Depends on hours ($133/hour cheapest package)
Location: Online only (video or phone conference)
Financing: Yes (via Affirm)
Qualifications: 99th percentile on the LSAT
Link: https://testmaxprep.com/lsat/tutoring
---
Kaitlin L.
Think an English teacher has nothing to teach you about the LSAT? Think again. Kaitlin has been using her writing expertise to help high school students improve their own skills for a few years now, and she now helps law school applicants do the same for the LSAT.
If you're having trouble in particular with the writing portion of the LSAT, then Kaitlin is the tutor for you. She has the credentials to prove her capabilities as a writing tutor: she received her M.A. in English from California State University in Bakersfield and is currently an adjunct professor teaching college research writing courses.
Cost: Inquire for prices
Location: Up to 10 minutes away from Bakersfield, CA (no additional charge)
Financing: No
Qualifications: M.A. English, California State University — Bakersfield; currently studying for her Ph.D. in English at Ole Miss
Link: https://bakersfield.universitytutor.com/tutors/187083
---
Armen
Having received his J.D. from the California Western School of Law in San Diego, Armen knows a thing or two about what it takes to ace the LSAT.
He teaches both groups and individuals and pours himself into his one-on-one sessions if he senses the student is really struggling. He's also taught students ranging from elementary to college-age, so he's able to quickly identify academic strengths and weaknesses in students of all age groups.
Cost: Inquire for prices
Location: Online
Financing: No
Qualifications: B.A. Political Science & Philosophy, University of California — Santa Barbara; M.A. Business, San Diego State University; J.D., California Western School of Law
Link: https://www.varsitytutors.com/tutors/878255097
---
Steve R.
Steve believes that the heart of good teaching lies in a patient, individualized approach. As a tutor and teacher for 15 years, he finds joy in helping his students grasp new ideas and concepts and making learning both easy and fun.
Steve focuses more on applied study skills than anything else. If you struggle with retaining the information you need to learn for the LSAT, then he could be the tutor for you.
Cost: Inquire for prices
Location: Up to 20 minutes away from Bakersfield, CA (no additional charge)
Financing: No
Qualifications: B.A. Liberal Studies (emphasis on teaching); CELTA
Link: https://bakersfield.universitytutor.com/tutors/111476
---
Huzaifa H.
Huzaifa's main goal is to guide his students through the material, not force-feed it to them. This principle inspires him to create customized study plans for his students so that he can help them improve in their problem areas.
As a current employee of The Princeton Review, he has hundreds of hours of experience teaching both one-on-one and in classroom settings, and he believes every student can find academic success if they are given the right tools. He tutors in a number of different subjects, including writing, organization, and study skills.
Cost: Inquire for prices
Location: Up to 45 minutes away from Bakersfield, CA (for a flat fee)
Financing: No
Qualifications: B.S. Biological Sciences — Summa Cum Laude, University of California — Bakersfield
Link: https://bakersfield.universitytutor.com/tutors/198060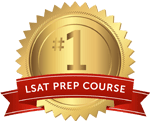 Get the #1-Rated LSAT Prep for free.
Try Risk Free
✓ No card required
✓ 1 minute setup