Irvine, California, is located in coastal Orange County and is a great place to settle down, enjoy the views, and relax during the summer months. The city has unique landmarks like the antique carousel and anchored helium balloon, and its numerous industries make it one of Orange County's most prosperous cities.
While Irvine is undoubtedly beautiful, is it an excellent place to practice law? Yes: in Irvine, the average lawyer makes up to $170,000 annually, and while the cost of living is higher than the national average, with a salary nearing $200,000 after a few years Irvine's lawyers live a wonderful life.
Furthermore, Irvine has many opportunities for aspiring lawyers. There are great law schools near the city like UC Irvine School of Law, which is among the best in the United States. There are also plenty of reputable law firms in Irvine and the surrounding counties.
The only problem is that because Irvine is a great place to live and work, there is a lot of competition. To set yourself apart from others, you need to get into a good law school, and to do that you'll need to score well on the LSAT exam. While the exam is challenging, you don't have to prepare alone. With the help of a qualified LSAT tutor, you can boost your score into the range needed to enter most law schools.
What to Look for in LSAT Tutors
Irvine is a large region in California with many tutors. While every tutor claims to be the best, there are ways to separate good tutors from bad tutors. We're going to show you exactly how.
High LSAT Scores
We'll start with LSAT scores. The 99th percentile is made up of people who score between 170 and 180. If you're looking to boost your score, we recommend working with people in this range.
While high LSAT scores aren't everything, they're significant because the LSAT isn't like other standardized exams. It's based on logical interpretation instead of memorization. Theoretical knowledge is helpful, if you want to succeed, you need to work with a tutor that's taken the exam and mastered it.
Tutoring Experience
Tutoring experience is just as necessary as a high LSAT score. Without tutoring experience, it's hard for tutors to build relationships with students and identify strengths and weaknesses. This means that inexperienced tutors will require more of your time than experienced tutors, which leads to greater costs in the long-term. For this reason, we recommend working with tutors with years of experience of at least 500 hours of experience tutoring for the LSAT.
Education
While education is less critical than tutoring experience and high LSAT scores, it's worth looking at. This is because different fields of study provide unique perspectives for LSAT questions. For example, someone who studied philosophy is better suited to help you with logic questions than someone who studied liberal arts. Still, the best education for the LSAT is a law degree, so we recommend looking for tutors with Juris Doctors before you worry about their undergraduate education.
Scheduling
Scheduling is the glue that holds everything together. Take some time to look over your schedule and compare it with the tutors you find. If there are inconsistencies, you know that the tutor you're looking at isn't a good fit.
Online vs. In-Person LSAT Tutors
Online and in-person tutoring are the most common methods of tutoring. Knowing what to look for in a tutor helps narrow down your options, but you still have to choose between online and in-person tutoring. Both have pros and cons, so understanding which method fits your needs is essential.
Online Tutors
First and foremost, we'll begin with online tutoring. In the past, online tutoring used to pale in comparison to in-person tutoring. When the internet was in its infancy, online tutoring was inefficient. The lack of video calls and poor connections made it difficult to study with online tutors.
Today, that's changed. Now, online tutoring is just as good as in-person tutoring, if not better. Online tutors have more flexible schedules, better availability, and better prices. Working with an online tutor makes it easy to get study sessions at home or on the go. Furthermore, this applies to online tutoring organizations too.
Still, online tutoring isn't perfect. While online tutors are great, the lack of face-to-face interaction is a deal-breaker for some students. Without a tutor being in the same room as someone, it's harder for them to build a relationship and get a read on students.
In-Person Tutors
While online tutoring continues to evolve, in-person tutoring remains the same. It's been around forever and uses methods that are proven to work. While in-person tutoring isn't flashy, it still gets results.
In-person tutoring is an excellent choice for students that need a rigid schedule to thrive. In-person tutors are better at holding students accountable, and being in the same room as students makes it easier for them to build relationships. Plus, in-person tutoring enables group learning, which lowers the cost of tutoring and gets better results.
Still, in-person tutoring is far from perfect. The cost of sessions is higher than online tutoring, and the lack of flexibility makes it difficult for busy students to sit down and study. If you don't have a lot of free time or need affordable tutoring, you might want to consider online tutoring instead.
| | | |
| --- | --- | --- |
| | Online Tutors | In-person Tutors |
| Flexible schedule | ✔ | ✘ |
| No commute | ✔ | ✘ |
| Cost-effective | ✔ | ✘ |
| Face-to-face interaction | ✘ | ✔ |
| Peer support | ✘ | ✔ |
The Best LSAT Tutors in Irvine, California
Irvine is located in populous Orange County, so there are many LSAT tutors in the area. Having choices is excellent, but we don't want you to settle on the first tutor you come across. For this reason, we've gathered a list of the best LSAT tutors in Irvine and nearby to help you narrow down your search.

LSATMax Tutors
LSATMax is the best when it comes to LSAT tutoring. While the company is online-only, the tutors do a great job connecting with students and building relationships. Furthermore, LSATMax offers additional study materials and resources, helping tutors bring the classroom to your living room.
What makes LSATMax great is flexibility. There are a handful of packages to choose from, with each one being competitively priced. Regardless of your budget, there is an LSAT program within reach. Plus, there is no risk. This is because LSATMax allows you to switch tutors at any point in the program. If you're not getting along with a tutor or need a fresh pair of eyes, you have that option for no additional cost.
Cost: Depends on hours ($133/hour least expensive package)
Location: Online Only (Video or Phone Conference)
Financing: Yes (via Affirm)
Qualifications: 99th percentile on the LSAT
Link: https://testmaxprep.com/lsat/tutoring
Kathryn
With ten years of experience tutoring the LSAT, Kathryn knows the exam contents like the back of her hand. Her sessions are centered around practice questions, which she goes through carefully until students display mastery of the problems. Her patient approach has helped dozens of students boost their LSAT scores. Kathryn also attended Harvey Mudd College, which is one of the best engineering schools in the country.
Cost: $120/hour
Location: Financial District Newport Coast, CA 92657 and online
Financing: No
Qualifications: Passed the LSAT, Harvey Mudd College — Molecular Biology
Link: https://www.wyzant.com/Tutors/CA/Newport_Coast/7698187?ol=false
Sam
Sam is a great online tutor that knows the LSAT well. He scored a 171 in the past, which highlights his mastery of the exam. While Sam teaches the LSAT effectively, he's more than just a tutor. While his methods for helping students boost their LSAT score work, he goes above and beyond with every student. He does so by providing students with the skills needed to survive the first few years of law school and valuable life skills. So, while you get a high-quality LSAT tutor, you also get a great life coach and friend when you work with Sam.
Cost: TBD by Varsity Tutors
Location: Online
Financing: No
Qualifications: Passed the LSAT, Virginia School of Law —Juris Doctor
Link: https://www.varsitytutors.com/tutors/877971462
Elite Tutoring
Elite Tutoring is one of the best in-person tutoring centers in Irvine, California. The company only works with the top 2% of tutors in every subject, including the LSAT. All tutors that work with Elite Tutoring also have years of experience. This is because tutors must have at least three years of experience, a top school degree, and good reviews. When it comes to quality in-person tutoring, Elite Tutoring is challenging to beat.
While Elite Tutoring has great tutors, the company also provides students with study materials and industry-leading tricks for the exam. This includes pacing tips, tricks for navigating the logic games section, and more. There is also no risk with this company because of the free trial period and money-back guarantee.
Cost: TBD by Elite Tutoring
Location: 4512 Sandburg Way, Irvine, CA 92612
Financing: No
Qualifications: All tutors have passed the LSAT
Link: https://www.elitehometutoring.com/our-tutors.php
Steven
Steven is one of Orange County's finest LSAT tutors. He offers in-person and online sessions with flexible hours because he values tutoring above all else. Steven is unique because he brings a mathematical approach to the LSAT. He studied math for over eight years and uses his knowledge of complex problems to help students break down complex logic. Furthermore, he's excellent at assisting students in developing good pacing habits on the exam.
Cost: $55/hour
Location: Los Alamitos, CA 90720 or online
Financing: No
Qualifications: Passed the LSAT, Clermont University —Masters
Link: https://www.wyzant.com/Tutors/CA/Los_Alamitos/7609925?ol=false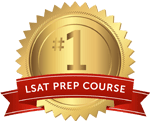 Get the #1-Rated LSAT Prep for free.
Try Risk Free
✓ No card required
✓ 1 minute setup