Santa Ana might be small compared to many California metropolises, but it's enormous compared to cities in less densely populated states while still maintaining a certain charm to it. The culture and food are top-notch, but Santa Ana is perhaps best known for the Santa Ana Zoo. Ana is also one of California's more luxurious cities, with plenty of amenities and unique architecture.
While Santa Ana is a great place to settle down, it's an even better place to practice law. While the cost of living is more expensive than most of the country, lawyers make $125,000 annually, which is more than the national average. This compensates for the high cost of living and makes a career in law sustainable in Santa Ana. Plus, as first-year associates become experienced, that salary continues to increase.
There are also plenty of opportunities in Santa Ana. First and foremost, the city is home to one of the best law schools in the state: Trinity Law School. Secondly, Santa Ana is home to many law firms that are open to helping students succeed. Overall, Santa Ana is an excellent place to pursue a career in law.
While a law career is fruitful in Santa Ana, it all starts and ends with the LSAT. Succeeding on the LSAT is essential if you're looking to get into law school, and a high score can land you scholarships and grants. Unfortunately, the LSAT is one of the most demanding standardized tests around. For this reason, we recommend working with a tutor to boost your score.
What to Look for in LSAT Tutors
Finding a high-quality LSAT tutor is no easy task. Unlike other exams, the LSAT material isn't based on memorization. This means you need to work with a tutor that understands the topic, not just answers to questions. To help you narrow down your options, we're going to take you through a few things to look for in LSAT tutors.
High LSAT Scores
We'll start with LSAT scores. The 99th percentile is made up of people who score between 170 and 180. So, if you want to boost your score, it's best to work with tutors within this group. If someone didn't take the LSAT or failed to do well on the exam, it's not a great idea to work with them. Many standardized tests can be memorized, but not the LSAT, so working with someone who understands the material is more critical for the LSAT than other exams.
Tutoring Experience
A high LSAT score is useless if you're working with someone that struggles to convey their expertise. For this reason, we recommend working with experienced LSAT tutors. An excellent place to start is about 500 hours. Furthermore, those 500 hours should be tutoring hours spent on the LSAT. While tutoring experience in other areas helps, the LSAT is a unique exam that requires special attention.
Education
Another thing to look for is a tutor's educational background. While you should look for LSAT experience and scores first, never overlook education. This is because different educational backgrounds bring unique value to the table. For example, an English major is perfect for improving the writing section of the exam. Still, we recommend working with tutors with a Juris Doctor, as this degree shows the best understanding of law and logic concepts.
Scheduling
Before you choose an LSAT tutor, you need to make sure your schedules line up. It's essential to make a note of any prior obligations you have and set time aside each week for tutoring. We recommend setting aside a few nights every week because each area of the exam needs special attention. Once you have your schedule, take some time to look for tutors with similar availability.
Online vs. In-Person LSAT Tutors
Knowing what to look for in an LSAT tutor is a great start, but you have to make a choice. That choice is between in-person and online tutors. While both methods work, each one has a handful of pros and cons.
Online Tutors
We'll start with online tutors. Online tutoring used to be lackluster. Without good nation-wide connectivity, staying connected to tutors was challenging. Furthermore, without high-definition video calls, getting face-time in with an online tutor was impossible or didn't work as well as in-person visits. Luckily, this has changed.
Today, online tutoring is a great way to study for the LSAT. Innovation has led to video calls that generate face-time between students and tutors, and connectivity is no longer an issue. Online tutoring also creates more freedom. Online tutors have better availability, and you can work with them from any location.
While this flexibility is excellent, pricing is another thing that makes online tutoring stand out. Online sessions are more affordable than in-person sessions, even if you work with a tutoring company. Still, online tutoring isn't perfect. The biggest drawback is the lack of having someone in the same room as you. Unfortunately, this makes it harder for tutors to read students, but the best tutors in the business can still manage.
In-Person Tutors
In-person tutoring has been around for a while. It's an efficient, proven way to prepare for the LSAT, and in-person tutors know how to read their students. If you prefer the classroom-style approach, you'll love in-person tutors and in-person tutoring agencies.
What makes in-person tutoring unique is the face-to-face component of it. In-person tutors are in the same room as you, so it's easy for them to figure out your strengths and weaknesses. Furthermore, it's easier to get peer-support with in-person tutors because group sessions are more common.
Still, in-person tutoring has many issues. First and foremost, availability is a problem. You have to account for travel times and less flexibility. Secondly, in-person tutoring is more expensive than online tutoring. This makes it difficult for students with a tighter budget to get consistent test prep.
| | | |
| --- | --- | --- |
| | Online Tutors | In-person Tutors |
| Flexible schedule | ✔ | ✘ |
| No commute | ✔ | ✘ |
| Cost-effective | ✔ | ✘ |
| Face-to-face interaction | ✘ | ✔ |
| Peer support | ✘ | ✔ |
The Best LSAT Tutors in Santa Ana, California
Santa Ana is a large city with a ton of LSAT tutors. With everyone claiming to be the best, it's hard to separate good tutors from great tutors. We don't want you to settle on your first option, especially for an exam as challenging as the LSAT, so we did the research.

LSATMax Tutors
LSATMax is one of the best options in every state. The online service connects students with reputable tutors that know the LSAT like the back of their hand. Every LSAT tutor has scored within the 99th percentile and has hundreds of hours of experience. Plus, some tutors used to be professional educators in the past.
LSATMax gives you everything you need to succeed. There is a mobile app for studying on the go, additional study materials, and different packages for different budgets. This makes it easy for everyone to have a great experience with the company.
LSATMax is also flexible. With many tutors ready to help students, there are schedule options that work for everyone, even busy students. Furthermore, there is no risk: if you don't like the tutor you're working with or need a new perspective on a topic, you can switch to a new tutor. LSATMax is more than a tutoring service; it's a learning resource that brings the classroom to you.
Cost: Depends on hours ($133/hour least expensive package)
Location: Online Only (Video or Phone Conference)
Financing: Yes (via Affirm)
Qualifications: 99th percentile on the LSAT
Link: https://testmaxprep.com/lsat/tutoring
Mayank
Mayank is a California native that loves to tutor the LSAT. While his sessions are online, he's great at building connections with students. He scored a 170 on the LSAT, which is an excellent score for a tutor to have. It's not the highest, but he's spent the following years getting better at the exam and sharing his knowledge with students.
Mayank is also someone who understands what it's like to be busy. He's starting a tech company and uses funding from his tutoring jobs to fund his project. While this limits his availability, he's more understanding of students that need to cancel or reschedule sessions.
Cost: TBD by Varsity Tutors
Location: Online
Financing: No
Qualifications: Passed the LSAT, University of California Los Angeles — arts, business, economics
Link: https://www.varsitytutors.com/tutors/878080961
Scott
Scott is one of Wyzant's best online LSAT tutors. He's a Harvard grad that loves law and tutoring. Scott had an accomplished career in three different fields, but the most relevant was his career as a public interest lawyer. While Scott loves the law, he loves teaching more. This is why Scott resides on a farm and focuses on tutoring one subject, which is the LSAT.
Scott uses a tutoring approach that's tailored to each student. Instead of going into each session with a cookie-cutter studying plan, he adapts to his students' needs. This helps students practice the areas they need help with and feel confident during the exam.
Cost: $248/hour
Location: Online
Financing: No
Qualifications: Passed the LSAT, Harvard Law — Juris Doctor
Link: https://www.wyzant.com/Tutors/WV/Sugar_Grove/9025442?ol=true
Kathryn
Kathryn is a great LSAT tutor that helps students online. While her sessions are online, she does an excellent job of reading students and identifying strengths and weaknesses. Kathryn also brings energy and excitement into her sessions, which keeps students engaged and excited to learn more about the exam.
Kathryn is also more qualified than most tutors. She passed the LSAT with a 170 and succeeded on almost every standardized test you can take. She loves the idea of tests and turning them into a game, which is where most of the excitement and energy comes from. Kathryn also participated in many internships, and she uses her knowledge of political science to present unique perspectives for the exam's logic sections.
Cost: TBD by Varsity Tutors
Location: Online
Financing: No
Qualifications: Passed the LSAT, Fordham University — Bachelors, communications and political science
Link: https://www.varsitytutors.com/tutors/877952623
Steven
Steven is a self-made full-time tutor that offers online and in-person sessions. In the past, he worked with several professional tutoring companies. The time he spent with these companies helped him develop his skills and become a great tutor.
The subject he most commonly tutors in mathematics, but he also offers affordable LSAT prep. So far, he's helped a few students boost their scores. Steven also runs his own tutoring company, so he has better availability than most tutors around.
Cost: $55/hour
Location: Los Alamitos, CA 90720 and online
Financing: No
Qualifications: Passed the LSAT, Clermont University —Masters
Link: https://www.wyzant.com/Tutors/CA/Los_Alamitos/7609925?ol=false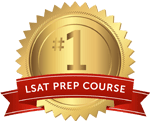 Get the #1-Rated LSAT Prep for free.
Try Risk Free
✓ No card required
✓ 1 minute setup