Settled along the Santa Ana River, Riverside is a beautiful place to live, and its central location within the Inland Empire metropolitan area means it's only a short 50-mile drive away from downtown Los Angeles. But while Riverside is a unique and beautiful city to live in, is it a great place to practice law?
Riverside is one of the safest cities in California, and it's safer than 9% of cities across the country. Still, with a crime rate of 37 per 1,000 residents, the demand for criminal attorneys is high. In Riverside, you can pursue a career in criminal law and have an immediate impact on the community.
Riverside also has many opportunities for aspiring law students. There are excellent schools around Riverside County and Los Angeles, like Southwestern Law School and UCLA. Furthermore, Riverside borders Los Angeles, which is one of the largest counties in California. This means there are plenty of high-quality law firms for first-year associates to work with.
Lawyers in Riverside also make a great living. The average salary for new lawyers starts over $100,000, which is better than the national average for first-year lawyers. Furthermore, experienced lawyers make well over $150,000 every year. But before you make it as a lawyer in Riverside, you need to get into law school. To get into law school, you'll need to score well on the LSAT exam. If you're looking to boost your score, we recommend working with a qualified LSAT tutor.
What to Look for in LSAT Tutors
Before you look for LSAT tutors in Riverside, you need to know what you're looking for. There are many tutors in Riverside and the surrounding counties, so we're going to show you how to narrow down your options. The last thing we want is for you to settle on the first tutor you find.
High LSAT Scores
The LSAT is a challenging exam. Many factors go into your score, so you need to do well in each section. Every section is also unique, so you need to allocate time for each one. For these reasons, you need to work with an LSAT tutor that knows the exam like the back of their hand.
The 99th percentile is made up of people who score between 175 and 180, so we recommend working with tutors that scored within this range if you can find them. The higher the score, the better, but anyone who scored within the 90th percentile (165+) can be a good fit, especially if they're an experienced tutor.
Tutoring Experience
Tutoring experience is what separates decent tutors from exceptional tutors. Experienced tutors can help you every step of the way and build connections with you quickly. Inexperienced tutors struggle to convey their LSAT knowledge, and it's harder for them to read you.
If you want to get the best value for your money, working with an experienced LSAT tutor is essential. You'll save time and money because they can help you faster. Ideally you'll want to look for tutors with at least 500 hours of tutoring experience, but more is always better.
Education
Education is also something you should consider. We recommend working with tutors with a law degree, preferably a Juris Doctor from an accredited university. Still, other degrees are also applicable to the LSAT. For example, English degrees are great for writing, and philosophy degrees are great for logic. Some other relevant degrees include science, math, and psychology.
Scheduling
Finally, you have to check your tutor's schedule. If it doesn't line up with yours, everything else is irrelevant because you won't be able to work with them. So, take some time to make a note of your prior obligations. Then, compare your availability with LSAT tutors in your area to find one that works. If you're having trouble, try working with online tutors or online test prep companies, both of which are typically more flexible.
Online vs. In-Person LSAT Tutors
Knowing what to look for in an LSAT tutor is a great start, but you have to make a choice. There are two methods of tutoring for you to choose from: online and in-person tutoring.
Online Tutors
We'll start with online tutoring. Online is a recent innovation that recently became useful. In the past, online tutoring lacked connectivity and video calling, which made it difficult for tutors to connect with students. Luckily, this has changed.
Today, online tutoring is the preferred method for most students. This is primarily because video calling and technology have made it easier for students to connect with tutors on the same level as with in-person meetings. Furthermore, online tutoring is more flexible than in-person tutoring because you don't need to leave your home and sit through a long commute to a tutorial center.
Online tutoring is also the most affordable option. On average the cost of sessions is much lower, even if you're working with a test prep company. Still, nothing is perfect. The drawback of online tutoring is the lack of face-to-face interaction. Video calls have come a long way, but for some people they can't replicate the same feeling as having someone in the same room as you.
In-Person Tutors
Next, there is in-person tutoring. In-person tutoring has been around for a long time, and it's still effective today. While some parts are outdated, many students benefit from sitting in the same room as their tutor.
There are a few problems with in-person tutoring, though. The main issue is the lack of flexibility. Most in-person tutors don't have great schedules, and if you have to commute to a location, that wastes time you could have spent studying. In-person sessions are also more expensive because there is more overhead cost for tutors, especially if you're working with a tutoring company. We only recommend in-person tutoring for students that thrive on classroom-style learning—for everyone else, modern online tutoring is nearly always the best bet.
| | | |
| --- | --- | --- |
| | Online Tutors | In-person Tutors |
| Flexible schedule | ✔ | ✘ |
| No commute | ✔ | ✘ |
| Cost-effective | ✔ | ✘ |
| Face-to-face interaction | ✘ | ✔ |
| Peer support | ✘ | ✔ |
The Best LSAT Tutors in Riverside, California
Riverside is on the border of Los Angeles, so you're going to get many results for LSAT tutors on Google. This makes it challenging to find the best tutor because you'll end up spending hours sifting through your choices. The good news is that we've done the research to help you narrow down your options, and we're going to take you through the best LSAT tutors in Riverside, California.

LSATMax Tutors
LSATMax should always be your first choice. It's one of the best online test prep companies around because the tutors put their students first. There are flexible packages for students on a tight budget, and the tutors work around the clock to help everyone succeed. Overall, LSATMax is one of the few companies that care about the success of its students.
What makes LSATMax unique is its tutors. The company only works with the best tutors in the business to ensure every student boosts their score. Every LSATMax tutor has passed the exam within the 99th percentile, which is a score greater than 175. LSATMax also lets you change tutors if needed, so there's no risk involved.
LSATMax also gives students a chance to learn on their own. There are tons of additional study materials on the website, and with the mobile app, students can study whenever. It's a customizable experience that's proven to get results.
Cost: Depends on hours ($133/hour least expensive package)
Location: Online Only (Video or Phone Conference)
Financing: Yes (via Affirm)
Qualifications: 99th percentile on the LSAT
Link: https://testmaxprep.com/lsat/tutoring
Yese
Yese is one of the most experienced LSAT tutors in the Los Angeles area. He scored well on his own LSAT, and he's been tutoring the exam for ten years. The logic portions of the exam are his specialties. While he hosts online sessions, if you don't mind a short drive from Riverside to Los Angeles, Yese offers in-person sessions too.
Yese also has a unique approach to LSAT tutoring. While most tutors focus on every exam area, Yese knows that the writing section doesn't count as much as the other sections and feels that most students don't need to spend quite as much time preparing for it. For this reason, he spends the most time showing students the difference between real and symbolic logic, which offers a more effective use of studying time.
Cost: $95/hour
Location: Los Angeles, CA, 90032
Financing: No
Qualifications: Passed the LSAT, California State University — Masters
Link: https://www.wyzant.com/Tutors/CA/Los_Angeles/7868028?ol=false
TestMasters
TestMasters is a great test prep company. It's been around for decades and knows how to help students prepare for most standardized tests. TestMasters also offers in-person and online sessions, depending on your location. This makes it one of the most flexible test prep companies around.
What makes TestMasters effective is its tutors. Every tutor is trained to work with students one-on-one and scored within the 98th percentile on the LSAT. That's hard to beat, especially with the many affordable packages that TestMasters offers to students.
Cost: $175/hour
Location: Online
Financing: No
Qualifications: All tutors have passed the LSAT
Link: https://www.testmasters.net/LsatTutoring
Paul
Paul is one of Wyzant's best online LSAT tutors. He scored within the 99th percentile, and that score changed his life. With a 177 on the exam, he was able to turn everything around and pursue a career in law. Now, Paul discovered his new passion, which is helping others do the same. This is why Paul spends most of his free time assisting others to boost their LSAT score. He teaches students the same thing he taught himself, and it's proven to work.
Cost: $120/hour
Location: Online
Financing: No
Qualifications: Passed the LSAT, The George Washington School of Law — Juris Doctor
Link: https://www.wyzant.com/Tutors/FL/Jacksonville/9806499?ol=true
Nour
Nour is a qualified tutor that's familiar with California. She's lived in the state for all of her life and understands the application process for most universities. While she didn't pursue a career in law, she has a great understanding of the English language. If you need help with the writing section of the LSAT, Nour is your best choice. She knows how to write with precision, connect sentences, and convey arguments with SAT words and valid points. Still, if you need help in a different exam area, we recommend working with someone else.
Cost: TBD by Varsity Tutors
Location: Online
Financing: No
Qualifications: University of California-Berkeley — Bachelor in English
Link: https://www.varsitytutors.com/tutors/878573820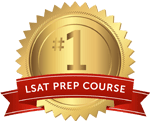 Get the #1-Rated LSAT Prep for free.
Try Risk Free
✓ No card required
✓ 1 minute setup