The impressive Gateway Arch of St. Louis is one of Missouri's most unique and exciting cities. Built along the Mississippi River, the city has a beautiful skyline and an enthralling atmosphere. The nightlife is bound to impress, and the city has a ton of heritage. But is St. Louis a good place to practice law?
In St. Louis, lawyers make an average of $120,000 annually. When you pair this with the low cost of living, with the median home price being less than $125,000, St. Louis starts to look like a great place to settle down and practice law. Furthermore, there are great schools to study law at, like Washington University School of Law, and plenty of large law firms to get a start in. Many of the top firms offer internships and offer opportunities for first-year associates. Overall, St. Louis is a great city to settle down and pursue a career in law.
Pursuing a career in law begins with the LSAT exam, a challenging exam that tests your ability to evaluate logic, comprehend arguments, and deliver precise writing. For these reasons, it's one of the most challenging standardized tests you can take. The good news is that you don't have to prepare for the LSAT alone. St. Louis is home to dozens of high-quality LSAT tutors that want to see you succeed.
What to Look for in LSAT Tutors
LSAT tutors are common because the exam is challenging to prepare for. In most cases, without help, boosting your score is next to impossible. Still, some LSAT tutors are better than others; we're going to take you through a few factors to consider before making a choice.
High LSAT Scores
Scoring high on the LSAT is no easy task. It's one of the most challenging exams out there, and you can't memorize the material. Boosting your score, or scoring well at all, is difficult without mentorship from someone who has done it before. The 99th percentile is made up of people who scored between 170 and 180. So, if you want to boost your score, you should look for tutors within this range.
Tutoring Experience
Tutoring experience is just as crucial as LSAT scores. Without experience, a great tutor won't be able to teach or help a student. For this reason, we recommend working with experienced tutors. An excellent place to start is 500 hours. Five hundred hours is enough time for a tutor to develop the ability to teach a wide variety of students to succeed. If you come across a tutor with years or decades of LSAT experience, they should have priority.
Education
A tutor's educational background is also valuable. While it's less important than experience and LSAT scores, different fields of study bring unique perspectives to the exam. It's best to go with someone that has a Juris Doctor, but other degrees can be helpful too.
For example, someone with a background in psychology or philosophy is well-versed in logic, which is excellent for the logic sections of the exam. People with backgrounds in teaching are better at conveying concepts to students, and tutors with a degree in English can help with the writing portion of the exam.
Scheduling
If you like what a tutor brings to the table, make sure you check their schedule. Some tutors are more available than others. For this reason, always choose a tutor that has a similar schedule as you. Without availability, everything else is irrelevant.
Online vs. In-Person LSAT Tutors
Once you know what to look for in an LSAT tutor, it's time to make a choice. Ultimately, you have to choose between in-person and online tutors. Both methods get the job done, but there are pros and cons for each.
In-Person Tutors
In-person tutoring has been around for a long time. It has long been the most popular method, and it's still efficient today in certain cases. In-person tutoring is popular because students get face-to-face interaction and a classroom-style approach to LSAT preparation.
What makes in-person tutoring unique is the fact that tutors are in the same room as you. This makes it easy for tutors to read students and discover potential weaknesses on the exam. Furthermore, in-person tutors are also great for peer sessions. Peer learning is great because it encourages students to help each other learn.
Still, in-person tutoring is far from perfect. Sessions cost more on average than online tutoring, and traveling is a hassle. There is also less availability with in-person tutors because schedules are more rigid. This makes it challenging for aspiring lawyers with busy schedules to keep a consistent study routine.
Online Tutors
Online tutoring used to be a low-quality substitute for the real thing, but those days are gone. When the internet was in its infancy, the connection was unstable and video calls weren't a thing. This made online tutoring shaky at best, with mostly negative results. Luckily, that's changed.
Online tutoring is perfect for busy aspiring lawyers. Online tutors have better availability in the morning and during the night and more affordable sessions. With low costs and flexible availability, online tutoring is more convenient than in-person tutoring. Plus, with online tutors, you can study from the comfort of your living room.
While online tutoring is useful, there are some drawbacks. While video calls are helpful, it's not the same as having someone in the same room as you. For this reason, some online tutors struggle to build relationships with students. Luckily, the best online tutors can get over this hurdle.
| | | |
| --- | --- | --- |
| | Online Tutors | In-person Tutors |
| Flexible schedule | ✔ | ✘ |
| No commute | ✔ | ✘ |
| Cost-effective | ✔ | ✘ |
| Face-to-face interaction | ✘ | ✔ |
| Peer support | ✘ | ✔ |
The Best LSAT Tutors in St. Louis, Missouri
Missouri has many LSAT tutors, but some are better than others. While everyone claims to be the best, with so many options, it's hard to choose one. You shouldn't settle on the first tutor you come across, so we're going to take you through the best LSAT tutors in St. Louis, Missouri.

LSATMax Tutors
LSATMax is more than just an online tutoring service; it's a learning resource. With additional study materials and great tutors, this online test prep company brings the classroom into your living room. Think of LSATMax as your secret weapon for the LSAT.
LSATMax also has some of the best tutors in the industry. Every tutor that works with the company has passed the exam within the 99th percentile. Furthermore, every tutor has a few years of experience under their belt. When you pair high LSAT scores and years of experience, you end up with industry-leading tutors.
LSATMax also gives students flexibility. You can choose your hours and change tutors at will, perfect for students with busy schedules. Plus, if you don't have an instant connection with your tutor, having the ability to change at any time eliminates any risk.
Cost: Depends on hours ($133/hour least expensive package)
Location: Online Only (Video or Phone Conference)
Financing: Yes (via Affirm)
Qualifications: 99th percentile on the LSAT
Link: https://testmaxprep.com/lsat/tutoring
---
Diana
Diana is one of the best in-person and online tutors in St. Louis. What makes her great is her knowledge of the exam and tricks students can implement to boost scores. Diana also has experience with the exam, and scored within the 99th percentile on her own LSAT.
Diana is qualified to tutor every section of the exam, but she's best suited for students that need help with pacing and logic. She knows some great tricks that help students get through questions faster, which reduces anxiety centered around the clock. Furthermore, Diana knows how to make students feel more confident about the exam by going over logic scenarios and using hands-on learning tactics.
Cost: $75/hour
Location: Fox Park, Saint Louis, MO 63104
Financing: No
Qualifications: Passed the LSAT, Washington University — Juris Doctor
Link: https://www.wyzant.com/Tutors/MO/Saint_Louis/9490949?ol=false
---
Shane
Shane is a high-quality tutor that knows the LSAT like the back of his hand. He always takes practice exams to refresh his knowledge and scored a 175 in the past. This puts Shane in the 99th percentile, which is exactly what you should be looking for out of an LSAT tutor. Also, if you like sports, you'll love Shane: he compares the LSAT to sports situations, which gives students a new perspective for approaching concepts.
Shane is also unique because he outlines his study methods in blog posts. This makes it easy for students to understand his processes before making a choice, eliminating incompatibility risks. Shane covers all areas of the exam well, but his area of expertise is the writing section.
Cost: $175/hour
Location: West End Saint Louis, MO 63112
Financing: No
Qualifications: Passed the LSAT, Boston College — Economics
Link: https://www.wyzant.com/Tutors/MO/Saint_Louis/8921760?ol=false
---
Rebecca
Rebecca is one of the most well-rounded tutors you'll ever find. After excelling on the LSAT, she began to show other students tips and tricks to pass the exam. Eventually, this led her to tutoring for the exam, and she loves it. Her love for test prep and the LSAT helps her bring plenty of energy to the table, which gives students a boost of confidence and makes the process enjoyable.
Rebecca tutors for every section of the exam and knows how to identify strengths and weaknesses in her students. Furthermore, if a student is stuck on one question, she doesn't move on until the student displays adequate knowledge of the questions. This builds confidence and ensures students don't cut corners while preparing for the exam.
Cost: TBD by University Tutors
Location: Within 30 miles of St. Louis, Missouri and online
Financing: No
Qualifications: Passed the LSAT, Saint Louis University — Masters
Link: https://stlouis.universitytutor.com/tutors/700776
---
Charles
Charles is a gifted tutor that has a knack for teaching. Soon after his educational career, Charles decided to continue teaching and helping students improve. For years, Charles has helped students improve in almost every subject. While he covers the LSAT, he also covers other advanced topics and exams like the GMAT.
Charles is a great private tutor and one of the best in-person choices in St. Louis. His knowledge of test prep is second to none, and he knows how to make students feel comfortable during the process. While he hasn't taken the LSAT himself, he's helped dozens of students improve their scores.
Cost: $100/hour
Location: Chesterfield, St. Louis, MO 63141
Financing: No
Qualifications: John Hopkins University — Molecular Biology
Link: https://www.wyzant.com/Tutors/MO/Saint_Louis/7766562?ol=false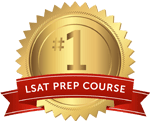 Get the #1-Rated LSAT Prep for free.
Try Risk Free
✓ No card required
✓ 1 minute setup