Dallas is one of the biggest cities in the United States of America, so it should be no surprise that the legal industry in Dallas is busy and expansive. Students who are looking to study law and eventually practice law would have plenty of opportunity to do so in Dallas.
There are so many types of law to practice in Dallas that one wouldn't be hurting for choices making a professional decision. This could be anything from a traffic lawyer to a criminal defense attorney. The pay range varies quite a bit, but any job as a legal professional should have an individual living within the standard of comfort, which in Dallas is roughly $57,000 a year.
To become a lawyer in Dallas, you are going to need to attend law school. To attend law school, you are going to need to take the LSAT. The LSAT is famous for its difficulty. Not only that, but it has a reputation of totally stressing students out. It makes sense that students would react this way, afterall, this could be one of the most consequential tests that you'll ever take.
The good news is that the LSAT isn't impossible. To make sure you have the best chance of success, you'll want to put a lot of time into studying the material. You could do this on your own, but you would probably benefit from a tutor. Fortunately, in Dallas, there are a lot of options when it comes to LSAT tutors. You'll be able to find these tutors all over the city as well. You can opt to go to them with locations at major universities and downtown Dallas, or have them come to you.
What to look for when choosing an LSAT Tutor
When looking for an LSAT tutor, there are plenty of things you are going to have to consider. Considering how important the LSAT is to your future, it follows that the tutor you choose is rather important as well. So, what are some of the things you should be looking for in a tutor? Most LSAT tutors at least have a J.D., though it isn't required to be an LSAT tutor. We highly recommend using someone with a J.D. or higher.
After that, the first thing you'll want to look at is their past performance on the LSAT. While it is rare that someone who scored poorly on the LSAT would be teaching it, it does happen. You probably also want to pick the tutor who received the highest marks. You shouldn't be too surprised to find several tutors who managed a perfect score on the LSAT.
You will also want to consider how long they have been teaching the LSAT. Someone who has been tutoring for the LSAT for quite a while has probably been doing so because they have proven to be successful at doing so.
The type of training they received to become a tutor is something you will want to consider as well. Some are self taught, while others go through test prep firms to learn how to be a tutor.
You will also want to make sure you are comfortable with your tutor. A huge part of the LSAT is mitigating nerves, so you'll want to do that wherever you can.
Here are some other quick things to consider when choosing your tutor:
What materials will you be using?
How confident is your tutor with each section of the LSAT?
How much does it cost?
Where is it located?
The Best LSAT Exam Tutors in Dallas

LSATMax Tutors
LSATMax Tutors gives you a variety of options when it comes to the tutor you choose, but each one of them have one thing in common: they have scored in the 99th percentile or better on the LSAT. All tutoring will be done via phone or video conference, so you will be able to do your LSAT prep wherever you like, from your favorite cafe, or the coziest spot on the couch at home. Each tutor comes up with a personalized study plan for their student, giving you the in-depth, hands on help that will get you prepared for the LSAT. When you sign up for LSATMax, you'll receive a complimentary copy of The Road to 180 and one free practice exam.
Cost: Depends on hours ($133/hour for the cheapest package)
Location: Online Only (Video of Phone Conference)
Financing: Yes (via Affirm)
Qualifications: 99th percentile on the LSAT
Link: https://testmaxprep.com/lsat/tutoring
---
Kevin
Kevin, a recent law school grad, is a test prep expert who is particularly excellent at teaching the logic skills required to nail the LSAT-though he's no slouch on critical reading, either. He focuses on boosting his student's confidence and test-taking skills alongside their theoretical knowledge, enabling them to do as well on test day as they do on their practice tests.
Cost: Contact for pricing
Location: Dallas
Financing: No
Qualifications: J.D., University of North Carolina School of Law
Link: https://www.varsitytutors.com/tutors/878232965
---
Heytutor
Heytutor is known for making tutoring affordable. Some might think that takes away from the quality of tutors, but it doesn't. Heytutor uses smartmatch technology to pair you up with the perfect tutor for your LSAT preparation needs. To do this, you will fill out a questionnaire, and then after that you will be placed with the tutor best suited for your needs! You can choose to meet via phone or video conference, or in-person. For an extra $9, Heytutor will do a background check on your tutor to make sure you are as comfortable as possible. If you aren't happy with your tutor after your first lesson, you will receive a full refund.
Cost: $40-$50/hour
Location: In-person, video conference or phone conference
Financing: No
Link: https://heytutor.com/
---
Brett
Brett is not only an excellent tutor, but has years of experience working with his law degree within the Federal Public Defender's office. This not only makes him well-suited to help you pass the LSAT, but it gives him a leg up when it comes to having an in-depth knowledge of how the law actually operates in practice. Lessons with Brett are a bit more laid back than with most LSAT tutors, but his relaxed style can lead to just as many great test results as one that's more intense.
Cost: Contact for pricing
Location: Dallas
Financing: No
Qualifications: J.D., SMU Dedman School of Law
Link: https://www.varsitytutors.com/tutors/877945597
---
Metroplex LSAT Prep
Metroplex LSAT Prep is effective because of how hands on your tutor will be with you. Once you sign up for Metroplex LSAT Prep, they aggressively come up with a plan to help you ace the LSAT. They do this through constant diagnostic work. Your tutor will be evaluating your strengths and weaknesses as you move along, changing the lesson plan to make sure you are as well rounded as possible going into your LSAT date. With Metroplex LSAT Prep, they want you to have the confidence to pick the right answer, but also know why you are picking the right answer.
Cost: Depends on hours ($100/hour for the cheapest package)
Location: In-person at a location mutually convenient, or for an extra $40, the tutor will come to you
Financing: No
Link: https://www.metroplexlsatprep.com/
---
Wyzant Tutoring
Wyzant gives you all of the options you need to find the right tutor for you, from price to fit. You'll be able to explore their huge database of local and non-local tutors and choose the one you need according to your strengths and weaknesses. You will also be able to search tutors based on price. With Wyzant, you don't pay until after your lessons, and if you are not pleased with your lessons, you won't be charged at all.
Cost: You choose, but the average is $75/hour
Location: In-person or online
Financing: Pay after the lessons
Link: https://www.wyzant.com/Dallas_LSAT_tutors.aspx
---
Manhattan Review
Manhattan Review is an immersive experience where you tutor will come up with a game plan specific for you. There will be a set syllabus, but you will only go over the areas that you need most. This will help round out your overall performance, giving you a chance to do your absolute best on the LSAT.
Cost: $1590 per course
Location: Manhattan Review GMAT GRE LSAT Prep
Dallas Teaching Center at the Sheraton, 400 North Olive Street, Dallas, TX 75201
Financing: No
Link: https://www.manhattanreview.com/lsat-tutoring-dallas/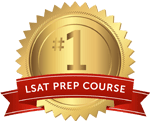 Get the #1-Rated LSAT Prep for free.
Try Risk Free
✓ No card required
✓ 1 minute setup