Fort Worth is home to around 20,000 attorneys, all of whom are enjoying lucrative legal careers. If you're keen to join their ranks, you may be looking for the best LSAT tutors and prep courses in Fort Worth, Texas.
Lawyers in the Fort Worth area can command impressive salaries of about $111,000, so it's not too surprising that it's such a popular choice of career in this city. There are also some outstanding law schools located in the region, including the law school at Texas A&M University and Southern Methodist University. These excellent institutions represent a great choice for anyone who is keen to pursue this career path, but to win a place at these prestigious universities, you need to pass the LSAT exam.
The great advantage of studying law in Fort Worth is the opportunity to gain access to a thriving legal community. With many bar associations in this area, law students here can network and interact with judges and other legal professionals. Another advantage is the wealth of LSAT tutors and prep courses that you can choose from to help you to prepare for this challenging test.
What to look for when choosing an LSAT Tutor
LSAT tutors are a valuable resource when it comes to succeeding in this all-important examination. However, not all tutors are created equal. When you're choosing the best tutor for your needs, there are several things to look out for.
Experience
Of course, you should choose an LSAT tutor who has experience in tutoring students for this paper and who has secured a high score on the paper themselves. Ideally, they should have achieved a score of 170 or higher. They should also be able to demonstrate that they've previously helped other students to achieve a high score on the paper. Yet, there are other aspects to consider too.
Flexibility
Flexibility is a key consideration. You need to choose a tutor that can fit tutoring sessions around your schedule and who is happy to offer their services at a place and time that's convenient for you. The location of the tutor is another consideration, and whether they offer in-person or online sessions.
Approach
You should also ensure that your chosen tutor feels comfortable with every area of the LSAT test and that they have proficiency in every area. They should also be prepared to explain to you what will happen at each session and the approach that they will take. You need to ensure that their style of tutoring suits your style of learning.
Cost
The cost of tutoring is one further consideration, as is the way in which they calculate their rates. Do they charge by the hour? Do they offer a discount for multiple sessions? Will they charge you extra for materials? Do you need to pay upfront or will you be permitted to pay for each session individually? These are all questions that need to be asked to determine whether or not the payment structure works for you.
Online vs In-Person LSAT Tutors
Now you know what you're looking for in your chosen LSAT tutor, you need to decide whether online or in-person tutoring is best for you. Both offer their own advantages and drawbacks.
In-Person Tutoring
An in-person tutor is a good choice for anyone who thrives on face-to-face contact and who needs a strict schedule in order to remain focused. Canceling sessions can be difficult, and attendance on a regular basis is necessary. Many tutors are busy and are therefore unable to be flexible about arranging sessions at short notice or at different locations, and of course you may need to travel to the tutoring venue. This could involve additional costs.
Online Tutoring
Although online tutoring has only recently appeared on the scene, it has proven to be an effective and popular choice. Video calling technology is now cutting edge, and this means that online options are a good alternative to an in-person tutoring session due to the extra flexibility it allows. With an online tutor, you won't need to travel anywhere so you can save time and money. The only drawback of choosing an online tutor is that you have the physical in-person contact.
| | | |
| --- | --- | --- |
| | Online Tutors | In-Person Tutors |
| Flexibility | ✔ | X |
| No need to commute | ✔ | X |
| Lower cost | ✔ | X |
| In-Person contact | X | ✔ |
| Peer support | X | ✔ |
The Best LSAT Exam Tutors in Fort Worth

LSATMax Tutors
As a nationwide company specializing in LSAT preparation, LSATMax works with many tutors who are highly experienced in tutoring students from a wealth of backgrounds. Utilizing study routines with proven success, LSATMax helps students to boost their scores by more than twenty points.
All of LSATMax's tutors have not only passed the LSAT themselves, but have aced the paper with scores within the 99th percentile, achieving scores of 170 or more. Also, LSATMax has taken care to offer a range of payment packages and allows students to finance their tutoring sessions.
Cost: Depends on hours but $133 per hour is the most affordable package
Location: Online through phone or video conference
Financing: Yes, via Affirm
Qualifications: 99th percentile on the LSAT
Link: https://testmaxprep.com/lsat/tutoring
---
David R.
David has extensive experience in tutoring, and is also a licensed attorney at Dallas's biggest international law firm. Having graduated Magna Cum Laude and with the Order of the Coif from the SMU Dedman School of Law, David also has two master's degrees as well as an undergraduate degree with an emphasis on education. He believes in helping students to achieve their full potential through the use of challenging deductive and inductive teaching methods while also ensuring that each session is engaging and enjoyable.
Cost: $120 per hour
Location: Online or in person within 15 miles of Dallas, TX
Financing: No
Qualifications: Cedarville University undergrad, University of Dallas Masters, Southern Methodist University J.D.
Link: https://www.wyzant.com/Tutors/TX/Dallas/7808111?ol=false
---
Keith S.
As a dedicated tutor with two decades of teaching experience, Keith has helped thousands of students to improve their study skills and raise their test scores while also boosting their confidence. Many of his former students have earned scholarships and gained admission to some of the top graduate schools and universities in the country. Keith has previously worked for a major LSAT test prep company and uses tried and tested methods to help his students to ace the all-important LSAT test.
Cost: $150 per session online
Location: Online or 40-mile radius from Denton, Texas for in-person sessions
Financing: No
Qualifications: 99th percentile score on LSAT
Link: https://www.wyzant.com/Tutors/TX/Denton/8638841?ol=false
---
Garcia's LSAT Tutoring
Greg Garcia has a passion for logical reasoning, and this has led him to focus his tutoring services on the LSAT. Having previously served 5 years in the Marine Corps where he gained experience in teaching, Greg pursued his law degree in 2018 at the University of Texas at Arlington. He created, directed and led an LSAT study group after having been elected as Vice-President of the Pre-Law Society during his student days, and this led him to achieve a score of 171 on the LSAT test himself.
Cost: from $49.99
Location: Online or in person within a 25-minute radius of Arlington, TX
Financing: No
Qualifications: University of Texas at Arlington Economics and Finance, B.B.A. GPA 3.93
LSAT score of 171
Link: https://garciaslsattutoring.com/
---
Avi J.
Having graduated with a perfect GPA from Touro College and scored within the 99th percentile on his own LSAT, Avi J. was accepted with a merit scholarship to NYU Law School. With this personal experience, he has an in-depth knowledge of the rigors of the LSAT test and the topics that it covers. He also has years of experience in coaching students for this exam, having enabled them to increase their scores and gain admission to the law schools of their choice.
Cost: $199 per hour
Location: Online
Financing: No
Qualifications: 99th percentile on the LSAT
Link: https://www.wyzant.com/Tutors/NY/Monsey/9090743?ol=true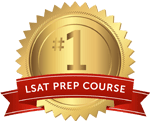 Get the #1-Rated LSAT Prep for free.
Try Risk Free
✓ No card required
✓ 1 minute setup