San Francisco is home to a number of prestigious law schools and legal institutions including the University of San Francisco's School of Law and the UC Hastings College of the Law. With this in mind, it comes as no surprise that so many students are keen to study in the city and to work here as an attorney, since lawyers here are able to earn a salary as high as $144,000.
If you want to gain access to the best law schools in San Francisco, though, you need to obtain a high score on your LSAT test. This means you'll have to prepare properly to make sure that you do as well as possible on the exam. Finding an LSAT tutor in San Francisco who can help you get the top score is, therefore, essential.
What to look for when choosing an LSAT Tutor
When preparing to take the LSAT test, you'll discover that using a 1 to 1 tutor with expertise in working with LSAT students is one of the most effective ways of achieving success so you can get the score you need to gain entry to one of the best California law schools. Yet, not all tutors are right for everybody, so what are you looking for when making your choice?
Experience
The first thing to look out for when choosing an LSAT prep tutor is an individual with lots of experience in tutoring students for this all-important exam and who is able to demonstrate that their former students have achieved higher scores in the test thanks to their effort. Also, your selected tutor will ideally have scored in the top percentile when taking the test themselves.
Flexibility
Your tutor's level of experience is important, but also flexibility has a key part to play in your choice. You need to choose a tutor that is able to fit around your busy schedule and who is happy to meet all your requirements when finding a suitable time to carry out your sessions.
Approach
The approach that your selected tutor takes to prepare for the LSAT is also a key consideration to bear in mind. While it's vital your chosen tutor is comfortable with the elements and concepts on the test paper, they should also have all the skills to assist you in developing your own knowledge and skills in every area of the paper and to work with you in a style which complements your learning preferences and works well for you.
Cost
The final thing to bear in mind when choosing your LSAT tutor is the cost of each session and whether there are additional discounts, charges or financing options available.
Online vs In-Person LSAT Tutors
Now you're aware of what you need to look for in your LSAT tutor, you need to choose between online and in-person tutoring.
In-Person Tutoring
Anybody preferring face to face contact with their LSAT tutor will prefer in-person tutoring. Students opting for this option needs to adhere to a rigorous tutoring schedule, and therefore it's important to commit to attending every session. Although you'll benefit from 1 to 1 contact with your chosen tutor, you'll enjoy less flexibility and may struggle to cancel sessions should you need to. You'll probably also have to travel to reach the venue where tutoring will be held, and this will cost you time and effort.
Online Tutoring
Although online tutoring is a relatively new option when it comes to working towards the LSA test, it's becoming an incredibly popular choice since today's advanced video calling technology allows for convenient learning. There's no need to travel anywhere, and you won't need to waste time or money doing this. Also, since online tutoring is flexible, you'll be better able to arrange your sessions around even the busiest schedule. The only negative is that you won't have face to face contact with your chosen tutor.
| | | |
| --- | --- | --- |
| | Online Tutors | In-Person Tutors |
| Flexibility | ✔ | X |
| No need for commuting | ✔ | X |
| Lower cost | ✔ | X |
| Peer support | X | ✔ |
| Face-to-face contact | X | ✔ |
The Best LSAT Exam Tutors in San Francisco

LSATMax Tutors
As a nationwide organization, LSATMax is a company that specializes in helping students to prepare for their LSAT test. All of the tutors working with LSATMax are highly experienced in tutoring students from a host of backgrounds, and all use proven study routines that have been shown to be successful. As a result, LSATMax tutors have historically helped their students to increase their LSAT scores by over twenty points.
Not only has every LSATMax tutor passed the LSAT themselves, but all did so with flying colors within the 99th percentile. LSATMax also offers a number of payment options and financing solutions so every student can experience the benefit of the knowledge and resources that LSATMax's tutors are able to supply.
Cost: Depends on hours but $133 per hour is the most affordable package
Location: Online through phone or video conference
Financing: Yes, via Affirm
Qualifications: 99th percentile on the LSAT
Link: https://testmaxprep.com/lsat/tutoring
---
Sanjay H.
With more than 15 years of experience, Sanjay has earned a PhD from Berkeley and has previously worked as a tutor for Kaplan helping students to pass the LSAT with flying colors. With a teaching style based on experiential learning, he works with students closely to assess their own skillsets so that they can determine precisely where improvements need to be made before addressing the gaps in their knowledge. His course of study is then tailored to meet each individual's own needs.
Cost: from $200 per hour
Location: Online or San Francisco
Financing: No
Qualifications: Passed the LSAT himself with flying colors
Link: https://www.wyzant.com/Tutors/CA/San_Francisco/7567632?ol=false
---
Get Prepped
The tutors that work for Get Prepped offer both online and face to face tutoring options in the San Francisco area. Working on a one to one basis with students, Get Prepped's tutors identify each individual's weaknesses and strengths then works closely with them to strengthen their knowledge, increase their skills and boost their confidence. Tailoring tutoring to each student's learning style, Get Prepped's tutors also offer a host of other helpful materials and resources that are useful in supporting learning.
Cost: from $850 for 8 hours
Location: Online or San Francisco
Financing: No
Qualifications: Tutors all scored highly on the LSAT
Link: https://www.getprepped.com/san-francisco-lsat-prep-lsat-tutor/
---
Martin
Perhaps the most unique aspect of Martin's tutorial sessions is that he's dedicated years of study towards the teaching of adults in particular, unlike many education-focused tutors whose theories come from general education. But on top of that unique approach, he's also a talented lawyer, writer, thinker, and test-taker—a perfect combination for anyone looking to nail the LSAT.
Cost: Contact for Details
Location: Online or San Francisco
Financing: No
Qualifications: J.D., Suffolk University Law School
Link: https://www.varsitytutors.com/tutors/878051279
---
Odyssey Test Prep
All of the tutors working for Odyssey Test Prep have excelled in their own LSAT tests and have considerable experience at working with students to boost their scores. As a result, many of this company's former students have gone on to score extremely highly and to take up places at some of the nations' top law schools. Each tutor ensures that their students receive an individualized course of study tailored to their specific needs so that they can achieve the highest possible score on the paper.
Cost: From $175 per hour
Location: Online or in person
Financing: Yes
Qualifications: All tutors earned a score of 170 or higher on their LSAT
Link: https://odysseytestprep.com/locations/san-francisco-lsat-tutor/
---
Manhattan Review
All of the tutors working for Manhattan Review have aced their LSAT test and therefore have the necessary knowledge and skills to impart to their students. They offer convenience and flexibility for the students they teach with both online and face to face tutoring options, and they have a proven track record of increasing students' LSAT scores. Each private tutor works closely with their assigned student to draw up an individualized learning plan that meets each student's specific needs, developing their core areas and identifying any weak areas so that those gaps can be filled. Their impressive results have seen many former students pursuing a career in law and studying at some of the most prestigious law schools in the country.
Cost: from $1,590 for 12 hours
Location: Online and San Francisco
Financing: No
Qualifications: 99th percentile on the LSAT
Link: https://www.manhattanreview.com/lsat-tutoring-san-francisco/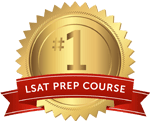 Get the #1-Rated LSAT Prep for free.
Try Risk Free
✓ No card required
✓ 1 minute setup