Los Angeles is a major legal market, and it's also home to some of the nation's top law schools. UCLA is the most prestigious law school in the area, although there are many others including Loyola Law School and Southwestern Law School. It's no wonder, then, that so many aspiring attorneys choose this city as their base.
Attorneys in the Los Angeles area are able to enjoy salaries of around $125,000 annually, but if you're to gain entry to one of the best law schools in the region you'll need a high score on your LSAT. You'll need to achieve a score of at least 168 on the test to gain entrance to UCLA, so finding the best LSAT tutors and prep courses in Los Angeles couldn't be more important.
What to look for when choosing an LSAT Tutor
You'll find an LSAT tutor a valuable resource if you want to achieve the highest possible score on this important test. However, you'll find that not every tutor can help you make the grade. When you need to find the right tutor for you, here are a few things to look for.
Experience
It goes without saying that you should always choose a tutor for your LSAT prep with extensive experience in tutoring other students and who can demonstrate that their previous students have achieved highly on the exam. Ideally, you should select a tutor who has scored within the 99th percentile.
Flexibility
Not only do you need to consider experience, but flexibility is also a major consideration. Choosing a tutor who is capable of fitting in your tutoring sessions around your busy schedule is imperative. You need to be sure your chosen tutor will be able to work with you at a time and in a place that works best for you.
Approach
Another thing to bear in mind is the approach that your chosen tutor will take to helping you prepare for the LSAT test. They must not only feel comfortable with all elements covered on the paper, but they must also be able to boost your confidence and give you a good grounding in all of the subjects in a way that works best for your learning style.
Cost
One further consideration is the price of each session and the way in which the tutor calculates their rate. You need to determine whether there are any financing options, discounts or additional charges for materials to take into account when making your final decision.
Online vs In-Person LSAT Tutors
Once you know what to look for when choosing the right LSAT tutor for you, you need to make a decision about whether tutoring in-person or online would work best.
In-Person Tutoring
In-person tutoring is ideal for anybody who prefers face-to-face contact or who requires a very rigorous schedule to stay focused on the subject matter. Although you get the benefits of one-on-one in-person contact with your chosen tutor, you also have less flexibility. Canceling a session may be challenging, and you may need to travel some distance to get to the tutoring location. This may cost you more, both in terms of money and time.
Online Tutoring
While online LSAT tutoring is a more recent option, it's a popular one thanks to the advanced video calling technology that can now be employed. You won't need to travel to a venue, so you'll save time and money. You're also more able to be flexible and to arrange sessions at a time and place to suit your needs. The downside, though, is that you won't have any in-person face-to-face contact.
| | | |
| --- | --- | --- |
| | Online Tutors | In-Person Tutors |
| Flexibility | ✔ | X |
| No need for commuting | ✔ | X |
| Lower cost | ✔ | X |
| Peer support | X | ✔ |
| Face-to-face contact | X | ✔ |
The Best LSAT Exam Tutors in Los Angeles

LSATMax Tutors
LSATMax is a company that operates nationwide and specializes in helping students to prepare for the LSAT test. LSATMax has many tutors working with it with extensive experience in tutoring all kinds of students from a range of backgrounds. By using study routines that have been proven to be successful, LSATMax tutors have helped students to increase their LSAT scores by over 20 points.
Not only have all of the tutors working with LSATMax passed the LSAT themselves, but they've also achieved impressive scores within the 99th percentile. This company also offers many different payment options to suit the needs of all students, and tutoring sessions can be financed.
Cost: Depends on hours but $133 per hour is the most affordable package
Location: Online through phone or video conference
Financing: Yes, via Affirm
Qualifications: 99th percentile on the LSAT
Link: https://testmaxprep.com/lsat/tutoring
---
Max Youngquist
Max is Wyzant's top-rated tutor, with a 100% rate of 5-star reviews from his previous students. Having thousands of hours of experience in tutoring for the LSAT test, he specializes only in tutoring for this all-important exam, with former students having aced the paper with scores of up to 177 and receiving merit scholarships from some of the world's top law schools. Max's own background is equally impressive, having raised his own score from 154 to 175 to be offered more than $1 million in scholarships.
Cost: $250 per hour
Location: Online or in Los Angeles in person
Financing: No
Qualifications: LSAT score of 175
Link: https://www.wyzant.com/Tutors/CA/Los_Angeles/9590988?ol=false
---
Kierandeep
With a Bachelor of Arts in Political Science (Public Law) awarded by the University of California, San Diego, Kierandeep gained admittance to the University of Chicago Law School and has had three years of experience working with graduate and undergraduate students as a writing consultant. With an LSAT score of 171, he has been preparing students to take the LSAT for a year and has seen incredible progress achieved by his former students. Focusing on helping students to develop more critical thinking skills, Kierandeep takes an insightful approach to tutoring to achieve results.
Cost: $50 per hour
Location: Online or in person within 20 miles of Irvine, CA
Financing: No
Qualifications: Scored in the 99th percentile on the LSAT
Link: https://www.wyzant.com/Tutors/CA/Irvine/9814635?ol=false
---
Odyssey Test Prep
The tutors working for Odyssey test prep are dedicated solely to tutoring students to pass the LSAT exam with top scores. Having all achieved within the 99th percentile themselves, they've been proven to boost their students' scores by as many as 20 points through their 1 to 1 approach to learning. By utilizing customized strategies for every individual's needs, Odyssey Test Prep's tutors can quickly identify each student's weak points and address them effectively so that they can increase in knowledge and confidence.
Cost: $175 per hour or packages available at discounted prices
Location: Online or Los Angeles
Financing: Yes
Qualifications: All tutors earned a score of 170+ in the LSAT
Link: https://odysseytestprep.com/lsat-tutoring/
---
Manhattan Elite Prep
Offering a range of packages to suit the needs of different students, Manhattan Elite Prep has tutors who have all aced the LSAT themselves and who have proven experience in boosting their students' scores. Taking a customized approach to learning, Manhattan Elite Prep's tutors focus on the areas that students are struggling with most offering a mix of different exercises in every session with sufficient time to answer questions. With unlimited support available via phone, chat and email, it's easy to get the help that you need.
Cost: from $215 per hour
Location: Online and Los Angeles
Financing: No
Qualifications: 99th percentile on the LSAT
Link: https://www.manhattaneliteprep.com/lsat-preparation-tutor-class-los-angeles/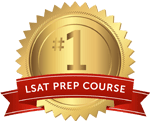 Get the #1-Rated LSAT Prep for free.
Try Risk Free
✓ No card required
✓ 1 minute setup