Austin is arguably the most exciting and rapidly-growing city in Texas, and is also home to some of the most prestigious law schools in the state including the University of Texas School of Law. Attorneys here can expect to earn around $110,000 per year, so it isn't too surprising that so many people are keen to study and work here.
You're going to need an LSAT score of over 167 if you want to gain access to a school like the University of Texas School of Law, so preparing properly is key. Getting an LSAT tutor is the best way forward to ensure you achieve the best possible score, and therefore, you need to find the right tutor to suit your learning style.
What to look for when choosing an LSAT Tutor
Anyone preparing to take the LSAT will find having atutor extremely valuable when it comes to achieving the best possible score. But not all tutors are equally good at helping students to fulfil their true potential. You need to know what to look out for.
Experience
When you're choosing your LSAT prep tutor, you need to choose someone with lots of experience and who is able to show that previous students that they've worked with have aced the paper with flying colors. You should, ideally, choose someone with a score of their own within the 99th percentile.
Flexibility
You don't only need to think about your chosen tutor's experience, you also need to consider their flexibility. You need a tutor who is willing and able to fit in tutoring sessions around your schedule and who can work with you in a place and at a time that works well for your needs.
Approach
A further consideration when choosing a tutor is the approach that they'll take to help you prepare for the test. Not only must they feel comfortable with every element on the paper, but they also must have the skills and ability to give you a strong grounding in each concept and topic in a way that will work perfectly for your style of learning.
Cost
One final consideration is the cost of tutoring and how each tutor will calculate their own rate of pay. You need to know whether there are additional charges, discounts or financing options available to you.
Online vs In-Person LSAT Tutors
Now you're aware of the things to look out for when selecting an LSAT tutor, you now need to choose whether online or in-person tutoring is right for you.
In-Person Tutoring
Anyone who prefers to have face to face contact with their tutor will prefer in-person tutoring. This option requires students to adhere to an extremely rigorous schedule, and this approach works well for those who need more encouragement and support. While you can experience all of the benefits of one-to-one contact with your tutor, there's a trade-off in terms of flexibility. Canceling sessions can be difficult and traveling may be necessary to reach the location so you may need to spend more time and money in the long run.
Online Tutoring
Although receiving tutoring for the LSAT online is quite a recent innovation, it's become very popular thanks to today's cutting-edge video calling technology. There's no need to travel to attend tutoring sessions, so students can save on both time and money. Also, since online tutoring offers greater flexibility, it's possible to arrange sessions in a place and at a time that best suit your individual needs. The only downside is that there is no in-person contact with your tutor.
| | | |
| --- | --- | --- |
| | Online Tutors | In-Person Tutors |
| Flexibility | ✔ | X |
| No need for commuting | ✔ | X |
| Lower cost | ✔ | X |
| Peer support | X | ✔ |
| Face-to-face contact | X | ✔ |
The Best LSAT Exam Tutors in Austin

LSATMax Tutors
A nationwide company, LSATMax specializes is assisting students in their preparation for their LSAT examination. The tutors that work with LSATMax all have considerable experience in working with students that come from a host of different backgrounds. All employ study routines with a proven track record of success, and this is why LSATMax tutors have been able to help students to boost their scores by more than 20 points.
All the LSATMax tutors have not only passed the test themselves, but all have achieved scores that lie within the 99th percentile. Since there are also many payment options available as well as financing options, all students can benefit from the resources and knowledge the LSATMax tutors can provide.
Cost: Depends on hours but $133 per hour is the most affordable package
Location: Online through phone or video conference
Financing: Yes, via Affirm
Qualifications: 99th percentile on the LSAT
Link: https://testmaxprep.com/lsat/tutoring
---
Jared
Jared's educational background mixes math, writing, and reading, making him an ideal tutor for anyone looking for a comprehensive approach to all areas of the LSAT. And, on top of that, he graduated with high honors on his law degree from Case Western, so he definitely knows what it takes to succeed.
Cost: Contact for pricing
Location: Austin
Financing: No
Qualifications: J.D. with high honors, Case Western University
Link: https://www.varsitytutors.com/tutors/877977140
---
Get Prepped
Get Prepped offers in person and online tutoring options to help students in Austin, TX prepare for their LSAT test in the most thorough way. With intensive options available, Get Prepped's tutors work 1 to 1 with students to identify their areas of strength and weakness and to strengthen knowledge while boosting confidence. Tutoring is always tailored to meet each student's specific needs and students also benefit from a host of helpful resources and materials that can be utilized to support their learning.
Cost: from $850 for 8 hours
Location: Online or in Austin
Financing: No
Qualifications: Tutors all scored highly on the LSAT
Link: http://www.getprepped.com/private-lsat-tutor/
---
Blueprint
Blueprint's LSAT tutors have all scored within the 98th percentile on their own LSAT tests and have the necessary experience to provide high-quality personalized instruction for students in the Austin area who want to increase their score. Blueprint's private tutors break down the most complex LSAT concepts, explanations and questions and help students to draft a personalized and detailed study schedule so that they can make best use of the company's outstanding LSAT resources. They can even help to relieve test anxiety and answer questions relating to law school admissions for a comprehensive approach to test preparation.
Cost: from $2,160 for 16 hours
Location: Online
Financing: Yes, with Affirm
Qualifications: All tutors gained a score in the 98th percentile on their LSAT exam
Link: https://blueprintprep.com/lsat/tutoring
---
Manhattan Review
Manhattan Review's tutors have all aced the LSAT paper themselves and offer flexibility and convenience for their students with in-person and online tutoring options. Proven to raise students' LSAT scores, this company's private tutors draw up individualized plans to suit each student's needs so their core areas can be developed, identifying areas of weakness and working on filling in the gaps in their knowledge. As a result, previous students have pursued law degrees at some of the nation's most prestigious law schools including Harvard, Stanford and Yale.
Cost: from $1,590 for 12 hours
Location: Online and in Austin
Financing: No
Qualifications: 99th percentile on the LSAT
Link: https://www.manhattanreview.com/lsat-tutoring-austin/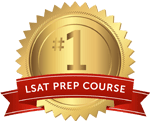 Get the #1-Rated LSAT Prep for free.
Try Risk Free
✓ No card required
✓ 1 minute setup