Detroit is the biggest city in the state of Michigan. For those interested in practicing law, you can find a diverse set of fields to choose from in Detroit. Those interested in studying and pursuing civil rights law might find Detroit of particular interest, as the city has been a hotbed for protests and the overall conversation surrounding racial equity for decades. There are plenty of other types of law to explore in this expanding city as well. With an influx of business, there is a need for corporate lawyers. Criminal defense attorneys are always needed in Detroit and are compensated handsomely.
Anyone who ends up becoming a lawyer in Detroit will be able to stretch their money pretty far. To live comfortably in Detroit, it is estimated that you need a salary of roughly $27,000. A lawyer in Detroit is going to make much more than that.
If you are interested in practicing law, and more specifically, practicing law in Detroit, there are some steps you are going to need to take first. You are going to need to go to law school. To get into law school, you will need to take the LSAT. The LSAT is notorious for its daunting nature, both in how difficult and how stressful it is. While the test is difficult, it is not impossible.
Of course, you'll want to make sure you are prepared as you possibly can be before your big exam date. You could prepare on your own, but we would recommend that you seek the services of a tutor.
Fortunately, a big city like Detroit isn't short for options when it comes to LSAT tutors. You'll also have plenty of options when it comes to the location of the tutor. Whether you travel to them or have them come to you, you've already made a great decision on your path to the LSAT.
What to look for when choosing an LSAT Tutor
There are plenty of things that you are going to want to consider when choosing an LSAT tutor. When you think about how consequential the LSAT is to your future, it makes sense that choosing the right LSAT tutor is of high importance as well. Most LSAT tutors have a J.D. or higher, but all that is required to be an LSAT tutor is a bachelor's degree. We, however, highly recommend using an LSAT tutor with a J.D. or master's degree.
Comfort with your tutor should be a high priority. Once you've established comfort and credentials, you should also look into areas of performance. For instance, you will want to take into consideration past test scores that the tutors you are looking up have scored. While it is rare to find an LSAT tutor with a very low score on the LSAT, it does happen. If possible, you will also want to see the scores that their students have received on the LSAT.
You will also want to know how long they have been tutoring for the LSAT. Just because someone has been tutoring for a short amount of time doesn't necessarily mean they will be a bad tutor, but someone who has been doing it for a while has probably stayed employed for a reason. These are the tutors who over and over again get results.
Lastly, consider the type of training that the tutor has received. Some tutors do well on the LSAT and think they can go straight to tutoring, while others go through test prep firms and learn how to be an effective teacher. Asking what sections a tutor is comfortable with on the LSAT is also a good idea. Some might specialize in certain areas, while others have a wide range of knowledge when it comes to the LSAT. Some other things to consider are:
What materials will you be using?
How much does it cost?
Where is it located?
The Best LSAT Exam Tutors in Detroit

LSATMax Tutors
While you will have a team of tutors to choose from with LSATMax, there is one thing you know for sure; each tutor for LSATMax has scored in the 99th percentile for the LSAT the year that they took it. All tutoring with LSATMax is done via video or phone conferencing. That means you can do your tutoring wherever you'd like, whether it be your favorite cafe or curled up on your bed. Each student will receive a personalized plan to get them fully prepared for the LSAT. When you sign up for LSATMax, you will receive a free copy of The Road to 180 and one free practice exam.
Cost: Depends on hours ($133/hour for the cheapest package)
Location: Online Only (Video of Phone Conference)
Financing: Yes (via Affirm)
Qualifications: 99th percentile on the LSAT
Link: https://testmaxprep.com/lsat/tutoring
---
Kerry
Kerry, a working attorney and Ph.D. student on the road towards becoming a law professor, has a love for both the law and legal education. This combination makes her the perfect LSAT tutor, as she's just as dedicated to the theoretical concepts behind the test as she is helping students master test-taking strategies and acing the test. She's even taught law school courses as an adjunct, making her a true master tutor.
Cost: Contact for details
Location: In-Person or Detroit
Financing: None
Link: https://www.varsitytutors.com/tutors/878187106
---
JD Advising
JD Advising wants to make sure you are set up to succeed while you are with your assigned tutor and while you are away from your assigned tutor. After every two hour session, your tutor will go over with you what you need to work on to make sure you are a fully rounded test-taker going into the LSAT. Tutors for JD Advising have scored as high as the 95th percentile on the LSAT, with many of them going to or are graduates of elite law schools in the United States. You will receive practice exams with real questions from the LSAT to help you further prepare on your journey to the LSAT. JD Advising tutors can meet in-person or online.
Cost: $249.99/two hours
Location: In-Person or Detroit
Financing: No
Link: https://www.jdadvising.com/lsat-tutoring/
---
Will
Will's education, career, and success on his own LSAT speak for themselves when it comes to proving his worth as a tutor. Not only did he earn a 172, but he graduated summa cum laude from Villanova during his undergraduate career, and cum laude with a J.D. from Northwestern. Plus, he worked at an academic non-profit where he primarily worked on developing writing and research skills. As a tutor, he's adept in sharing his insights and experiences with his students, helping them along the road to LSAT success and a start to their careers just like his.
Cost: Contact for details
Location: In-Person or Detroit
Financing: None
Link: https://www.varsitytutors.com/tutors/878084430
---
Manhattan Review
Manhattan Review will pair you with a tutor who will come up with a game plan to make sure you are successfully prepared for all categories of the LSAT. They do this by taking into account your strengths and focusing on your weaknesses. Manhattan Review wants you to go into the LSAT with the confidence that you will answer the questions correctly, and know why you are answering them the way that you are.
Cost: $1,590
Location: Manhattan Review GMAT GRE LSAT Prep
Detroit Teaching Center at the Marriott, 400 Renaissance Drive, Detroit, MI 48243
Financing: None
Link: https://www.manhattanreview.com/lsat-tutoring-detroit/
---
Frog Tutoring
Frog Tutoring is a site that allows you to explore independent tutors in your area. They require that each tutor earned a 3.5 GPA in their respective field. You will be able to choose from a wide range of people with all sorts of different teaching styles. You will also be able to choose a tutor based on price range. Those who refer their friends to Frog Tutoring will receive a free credit that they can use towards tutoring services.
Cost: Dependent on tutor
Location: In-Person or Detroit
Financing: None
Link: https://frogtutoring.com/tutors/Detroit_MI_LSAT_Tutors/
---
University Tutor
University Tutor is another website that allows you to pick from various independent tutors in your area. There are no requirements to sign up as a tutor, so searching for your perfect LSAT tutor will take a bit more of a discerning look. However, there are a lot of options so you should be able to find the perfect candidate to help you with your LSAT preparation. You can also find a tutor based on your budget.
Cost: Dependent on tutor
Location: In-Person or Detroit
Financing: None
Link: https://detroit.universitytutor.com/detroit_lsat-tutoring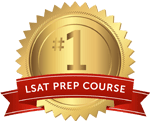 Get the #1-Rated LSAT Prep for free.
Try Risk Free
✓ No card required
✓ 1 minute setup