North Carolina is a southern state that's known for its diversity and tasty southern fried foods. While Charlotte isn't North Carolina's capital, it's the state's largest city. It's one of the most populous states in the south, and with a population of 2.5 million in the metropolitan area, it's the 15th most populous state in the country.
Charlotte is a fascinating city because of its history. There are several museums, like the Levine Museum of the New South, that showcase Civil War history. While there is a lot of history, Charlotte is unique because it has one of the fastest-growing millennial populations in the country. With an influx of younger generations making their way to Charlotte, a career in law is promising.
Charlotte is an excellent place for an aspiring lawyer to settle down. Charlotte is home to famous law schools like Duke University School of Law, University of North Carolina School of Law, and more. Lawyers can also make a nice living with Charlotte, with the median lawyer salary being $162,259. That's more than the national average, and with North Carolina's low cost of living, that's a high wage.
Charlotte is also an excellent place for criminal lawyers to make a difference in the community. The city has a high rate of crime, with 7 out of 1,000 citizens suffering a violent crime and 37 out of 1,000 being victim of a property crime each year. A career in criminal law is more than a job in Charlotte; it's a noble profession.
While a law career in Charlotte is promising, it's not easy. The first step is passing the LSAT exam and scoring high enough to get into law school. Students should aim high, and tutors are the best way to help.
What to Look for in LSAT Tutors
Charlotte is a big city, and there are a lot of tutors. While an abundance of tutors is good, it makes it difficult for students to choose one. So, we're going to take you through a few attributes great tutors have.
High LSAT Scores
The LSAT exam is more about thinking and logic than other standardized tests, which tend to be focused on content and memorization. For this reason, students should only work with tutors that scored high on the exam. The LSAT score ranges between 100 and 180, with the top 90% of students scoring 170-180.
When looking for a tutor, you'll want to make sure they scored above a 165. Most private tutors have their scores listed, and organizations like LSATMax only work with tutors that scored within the 99th percentile.
Education
Tutors can differ significantly regarding education. For example, tutors can hold degrees in subjects like law, the arts, philosophy, science, math, and English. You'll also come across tutors that are still pursuing their education. While any degree is sufficient, each area of study can be applied to different sections of the LSAT exam.
There are a few sections on the LSAT exam. Students are tested on their ability to read, write, convey arguments, and understand logic. With that said, each degree applies to a different area of the exam. A degree in philosophy is excellent for expressing arguments, a degree in English is remarkable for reading and writing, and a degree in math or science is helpful for logic games.
Scheduling Flexibility
Scheduling is another factor students need to consider. Aspiring lawyers are inherently busy, which can make it challenging to adhere to a study plan. When it comes to scheduling, there are two types of tutors.
Flexible tutors are great for students that work, volunteer, or have other obligations. Flexible tutors typically have a lot of time slots to choose from and allow students to cancel or reschedule sessions. If you don't have a lot of time to study, you should consider an online tutor.
While flexibility is essential, some students work better with a strict routine. Tutors with tight schedules hold students accountable, force students to dedicate time each week, and canceling sessions has consequences. If you need a strict routine to stay engaged, in-person tutors are a great fit.
Tutoring Experience
A tutor's LSAT score, flexibility, and education are useless if they don't have experience. Inexperienced tutors can take longer to build relationships with students, overlook weaknesses, and fail to convey information effectively.
The good news is that most tutors are experienced, and when you work with an organization, you're guaranteed to get a high-quality tutor. If you're going to work with a private tutor, make sure they have at least fifty hours of LSAT tutoring experience.
Online vs. In-Person LSAT Tutors
The LSAT tutor you choose influences your score. Knowing what to look for is essential but if you also have to decide between in-person and online tutoring. Each tutoring method is useful, but everyone is different.
In-Person Tutoring
We'll start with in-person tutors. In-person tutors vary and offer a traditional tutoring experience. The location is agreed upon before each session, which can be at a test preparation center, a student's home, or even at a coffee shop. This depends on the tutor and whether or not they're working for a test prep company.
In-person tutoring is effective because students get face-to-face sessions. When a tutor is in the room with you, it's easier for them to determine your strengths, weaknesses, and preferred pace. In-person tutors can also teach group sessions, which encourages students to work alongside peers.
The downsides to in-person tutoring include a lack of flexibility and higher cost. In-person tutors charge more per-hour than online tutors, on average, and have less availability. In-person tutors are great fits for students that thrive on a strict schedule, face-to-face interaction, and peer support.
Online Tutoring
Online tutoring used to be a joke. Even today, people wrongly scoff at the idea of an online tutor. With that said, online tutors have become as useful as in-person tutors. Phone calls and video calls have made online sessions viable, affordable, and flexible.
Online tutoring is excellent for busy students and students that work during the day. Online tutors have more availability, and some tutors work well into the night. Online tutors are also more affordable than in-person sessions, and it's easier for students to reschedule if needed.
The downside to online tutoring is that there can be too much freedom and a lack of accountability. For example, students can frequently cancel sessions, leading to inconsistencies.
| | | |
| --- | --- | --- |
| | Online Tutors | In-person Tutors |
| Flexible schedule | ✔ | ✘ |
| No commute | ✔ | ✘ |
| Cost-effective | ✔ | ✘ |
| Face-to-face interaction | ✘ | ✔ |
| Peer support | ✘ | ✔ |
The Best LSAT Tutors in Charlotte, North Carolina
Once you know how to look, finding a tutor is easy. With that said, it's difficult to look through dozens of potential options. So, we've compiled a list of the best LSAT tutors in Charlotte to help you narrow down your choices.

LSATMax Tutors
LSATMax tutors are highly qualified and experienced. Every tutor that works with LSATMax has scored higher than 170, placing them in the 99th percentile. LSATMax tutors also have experience working with students from different backgrounds because they're a national organization.
LSATMax offers a few different packages and resources for students to choose from. Every package has a financing option, and even the least expensive package provides students with the tools needed to succeed. Regardless of the option you choose, you're guaranteed to get a high-quality tutor. Students are also eligible to determine their hours and schedule.
What sets LSATMax apart, aside from great tutors and additional study material, is the ability to change tutors. While working with one tutor is preferred, it's not always practical, especially if a student and tutor don't click well. For this reason, LSATMax gives students the ability to work with more than one tutor.
Cost: Depends on hours ($216/hour least expensive package)
Location: Online Only (Video or Phone Conference)
Financing: Yes (via Affirm)
Qualifications: 99th percentile on the LSAT
Link: https://testmaxprep.com/lsat/tutoring
---
Future Prep
Future Prep is a company that offers online classes, seminars, group studies, and one-on-one tutoring. The company was founded in 2010, and tutors that work with Future Prep are qualified to tutor most standardized tests. Future Prep can also help students apply to schools.
What makes Future Prep unique is the amount of resources they have for students. There are free online exams, classroom sessions, and online lessons. Their availability is flexible, even for in-person tutoring. For students that like classroom learning, Future Prep is a great choice.
Cost: $75/hour
Location: Charlotte, NC 28201 and online
Financing: No
Qualifications: All LSAT tutors have passed the LSAT
Link: https://www.futureprep.com/
---
Max
Max is one of Wyzant's top-rated tutors. He has over 300 reviews, and none of them are below five stars. He scored a 175 on the LSAT exam, and one of his students went on to score higher than him with a 177. Simply put, Max is one of the most qualified and reputable tutors you can find.
Max's tutoring approach is what sets him apart. He's examined thousands of LSAT questions and makes sure his students take practice exams. If a problem is not understood, he'll work with a student until they understand the question. This is important for the LSAT because the test writers are great at writing tricky questions.
Cost: $250/hour
Location: Online
Financing: No
Qualifications: 175 on the LSAT, University of Chicago — Economics, Philosophy
Link: https://www.wyzant.com/Tutors/CA/Los_Angeles/9590988?ol=true
---
Vinod
Vinod is a great tutor for the logic games portion of the LSAT. His background in math is impressive and helps students understand how formal logic works. While Vinod covers a wide range of topics, his test preparation skills are exceptional. He has ten years of experience tutoring and loves to see his students succeed.
Vinod is also more affordable than most tutors you can find. This is rare because most tutors that offer an in-person option end up charging more. Vinod is also an excellent fit for students that prefer a mixture of in-person and online sessions.
Cost: $35/hour
Location: Mecklenburg County, Davidson North Carolina, and online
Financing: No
Qualifications: University of North Carolina — Masters
Link: https://www.wyzant.com/Tutors/NC/Davidson/9806567?ol=false
---
Paul
Paul is a well-rounded tutor that helps students learn by listening. Many tutors are quick to add input or push material on students, but Paul is patient. His goal is to help you succeed, and to do so; he believes that learning a student's preferred pace, stresses, and anxieties are essential.
Paul is also qualified to tutor for the LSAT and has a lot of experience. Since he offers his services online, Paul has experience tutoring students from all over the country. He also scored well on the LSAT with a 169 and scored well on other standardized exams like the SAT and ACT.
Cost: TBD by Varsity Tutors
Location: Online
Financing: No
Qualifications: Scored a 169 on the LSAT, Georgetown University — Bachelor of Science
Link: https://www.varsitytutors.com/tutors/877956756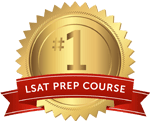 Get the #1-Rated LSAT Prep for free.
Try Risk Free
✓ No card required
✓ 1 minute setup