Philadelphia is one of the oldest cities in the United States, and it's been around since 1682. Founded by William Penn, it's changed a lot over the years and was even the temporary capital of the country while Washington D.C. was being built. Now, Philadelphia is the sixth most populous city in the country.
Philadelphia is also one of the most prosperous cities in the country. It's one of the best places to receive an education, and the skyline is still expanding. With a GDP of almost $500 billion, there is plenty of wealth to go around.
While Philadelphia is an excellent place to live, it's an even better place to practice law. With the median lawyer salary being $103,813, paired with a low cost of living, it's a great place for law students to settle down and build a career. While $103,813 is lower than the national average, Philadelphia is a less expensive place to live compared to New York, California, Florida.
For students interested in criminal law, Philadelphia is a city where criminal lawyers can make a difference. For example, 9.12 out of 1,000 people are victims of a violent crime each year, making Philadelphia only safer than 8% of cities in the U.S.
For students that live in the area, there are a handful of great universities dedicated to law. For example, Penn Law is one of the best law schools in the country. The only downside to practicing law in Philadelphia is the competition. With an influx of students and a growing population, students need to do well on the LSAT exam to stand out. Luckily, there are plenty of great LSAT tutors in Philadelphia to help students boost their test scores.
What to Look for in LSAT Tutors
Finding the best LSAT tutor in Philadelphia is not easy. The city is vast and home to hundreds of qualified tutors. So, how do you find the best fit? We're going to go through some factors that separate the best tutors from average tutors.
High LSAT Scores
First and foremost, if you're looking for an LSAT tutor, any tutor you look at should have passed the exam. While passing is difficult, the best tutors pass the LSAT with high scores. The LSAT score ranges between 100 and 180, with the top 90% of people scoring between 170 and 180.
So, any tutor you look at should have scored a 165+. While the 160s are high enough to qualify someone, if you're looking to boost your score by 10-20 points, we recommend working with tutors that scored in the 170s (99th percentile).
Education
Tutors come from varying educational backgrounds. While some tutors hold Juris Doctor degrees, others may have specialized in other areas. While most take the LSAT exam to get into law school, there are exceptions.
For example, someone with a background in philosophy can be useful for the logic parts of the LSAT exam. Still, always make sure that a tutor has passed the LSAT exam, regardless of their education—other great degrees for LSAT tutors to have include: English, math, science, and psychology.
Tutoring Experience
Tutoring experience varies, but the more experienced, the better. For LSAT preparation, you should only work with tutors with at least forty hours of tutoring time under their belt. Working with an inexperienced tutor can lead to wasted time and less effective test preparation.
If possible, look for tutors with a background in education. If tutors have degrees in teaching, or experience as a professor or teacher, that's even better. Even a practicing attorney can be a good fit.
Scheduling
When you're looking for a tutor, scheduling and availability are essential. Regardless of how qualified a tutor is, if you can't get time with them, they won't be a good fit. Therefore, it's essential to consider your work schedule and prior obligations before working with a tutor. Most tutors have their availability listed, but it varies day-to-day.
Online vs. In-Person LSAT Tutors
There are two common tutoring styles; in-person and online. In-person has been around for a while, but online tutoring is a recent innovation. Depending on your tutoring needs, each option can be useful.
In-Person Tutoring
We'll start by going over in-person tutoring. In-person tutors are an excellent fit for students that need a strict study schedule and prefer face-to-face interaction. In-person tutors can also offer a classroom environment that's beneficial to some students.
The drawback to online tutoring is the price, commute, and lack of flexibility. In-person tutors tend to charge more per hour, and it can be challenging to work out times because of the commute. This can be helpful to some, but might be a waste of time for others.
Online Tutoring
Online tutoring is more relaxed than in-person instruction. Students can cancel sessions hassle-free, and online tutors have preferable availability. Especially if you work in the morning, it's easier to find time with an online tutor.
Online tutors are also less expensive than in-person tutors, and if you work with an online organization like LSATMax, you can get access to additional study materials.
The drawback to online tutoring is the lack of consistency that can creep up on you. In some cases, it's acceptable to cancel or reschedule, but if it becomes a frequent habit, your study routine can become infrequent and less effective. Also, while video calls are great, it's not the same as having someone sit with you.
| | | |
| --- | --- | --- |
| | Online Tutors | In-person Tutors |
| Flexible schedule | ✔ | ✘ |
| No commute | ✔ | ✘ |
| Cost-effective | ✔ | ✘ |
| Face-to-face interaction | ✘ | ✔ |
| Peer support | ✘ | ✔ |
The Best LSAT Tutors in San Philadelphia, Pennsylvania
Philadelphia is a big city with a lot of LSAT tutors. Once you know what to look for, it's easier to narrow down your search, but still, there are too many options to choose from. With that said, we've compiled a list of the best LSAT tutors in Philadelphia to make your search easier.

LSATMax Tutors
LSATMax tutors are highly qualified, vetted, and affordable. Every tutor that works with LSATMax has passed the test within the 99th percentile, and LSATMax has tutors that operate in all 50 states. Since the company works with students from across the country, their tutors are great at working with people from all different backgrounds.
LSATMax is also flexible. There are a handful of packages for students to choose from, and each one comes with unique features and benefits. Still, even the least expensive option gives students the tools they need to succeed. All tutoring sessions are flexible, and students can set their schedule and pace.
What makes LSATMax unique is the additional resources they offer and a student's ability to change tutors during the program. If a student is not clicking well with a tutor, there is no need to worry, because LSATMax has plenty of other tutors to work with.
Cost: Depends on hours ($216/hour least expensive package)
Location: Online Only (Video or Phone Conference)
Financing: Yes (via Affirm)
Qualifications: 99th percentile on the LSAT
Link: https://testmaxprep.com/lsat/tutoring
---
Sam
Sam is a tutor that a lot of students have come to love. What makes Sam unique is his patience. A lot of tutors like to set the pace of their sessions and determine what material to go over, but Sam lets his students choose.
His patience is essential because he helps students understand answers to questions, regardless of how long it takes. Even if a student makes an obvious mistake, Sam tries to understand why that mistake happened to prevent it from happening again. During his time tutoring and being tutored, Sam has learned that the LSAT is a learnable exam. He began with a score in the 140s, but managed to score a 170 on the 2019 exam.
Cost: $70/hour
Location: Philadelphia (within 20 miles) and online
Financing: No
Qualifications: Passed the LSAT, Oberlin College – Political Science
Link: https://upenn.uloop.com/tutors/view.php/19424390/Sam-W
---
Michelle
Michelle is a fantastic tutor with a lot of experience. After she scored within the 99th percentile on the LSAT exam, she developed a passion for helping others do the same. With ten years of tutoring experience under her belt, she's helped hundreds of students get into their desired law school.
Michelle is not like other tutors. While many tutors focus on a few hundred LSAT questions, Michelle mastered the exam by practicing 10,000 questions. This approach helped her master the exam, and the knowledge is still fresh in her mind. Her most recent LSAT was in 2017, so she's up-to-date with current LSAT material.
Cost: $100/hour
Location: University City Philadelphia, PA 19104, online
Financing: No
Qualifications: Passed the LSAT, 10 years' experience, Wilmington University – Masters
Link: https://www.wyzant.com/Tutors/PA/Philadelphia/9474070?ol=false
---
Roy
If there is one thing Roy likes to do, it's teach. His whole life, he pursued a career in teaching, and at a young age, he achieved it. What makes Roy a valuable tutor is the time he's spent teaching. Teachers are great tutors because they can evaluate students and create a plan to help them improve.
In college, Roy was also a great student. He was a part of the honors program at Saint Joseph's University, where he learned the art of teaching. While he is a well-rounded tutor that teaches many subjects, his strong suit is the essay portion of the LSAT exam.
Cost: TBD by Varsity Tutors
Location: Online
Financing: No
Qualifications: Passed the LSAT, Villanova University – Masters, Church Management
Link: https://www.varsitytutors.com/tutors/878147396
---
Max
Max is one of the highest-rated tutors on Wyzant. He's tutored hundreds of students, and even with 300 reviews, they're all five stars. Max works online and has helped people from across the country prepare for the LSAT exam. While his approach is online, he's excellent at getting to know his students.
Max has a unique approach to the LSAT that you don't see from a lot of tutors. Max has looked over about 1,000 exams, helping him understand the fundamentals of the test. This helps him teach students the mechanics of the exam, instead of trying to get students to remember answers. His approach is useful for the LSAT because the exam is more about thinking than memorization.
Cost: $250/hour
Location: Online
Financing: No
Qualifications: 175 on the LSAT, University of Chicago –Economics, Philosophy
Link: https://www.wyzant.com/Tutors/CA/Los_Angeles/9590988?ol=true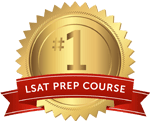 Get the #1-Rated LSAT Prep for free.
Try Risk Free
✓ No card required
✓ 1 minute setup